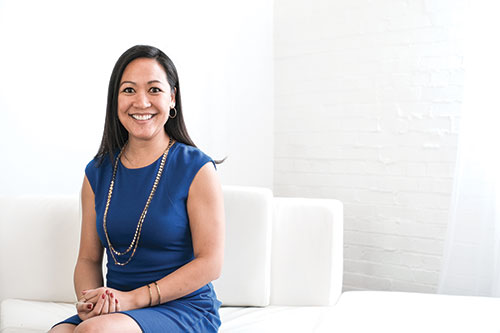 Making a name for herself in the classroom, the exam room and the boardroom, Gonzalvo is a nationally recognized diabetes expert who has established innovative cardiovascular risk-reduction services in an underserved population with serious mental illness and in a primarily Spanish-speaking population. In 2018, she was appointed to the National Clinical Care Commission. "I'm lucky to have been given the opportunity to pursue what I'm most passionate about in my career," she said, "working with, supporting and advocating for people with diabetes." 
Getting here: After two years of pharmacy residency training at the Roudebush VA Medical Center in Indianapolis, Gonzalvo was offered several other positions around the country. But she chose to stay with Purdue and Wishard Health Services (now Eskenazi Health).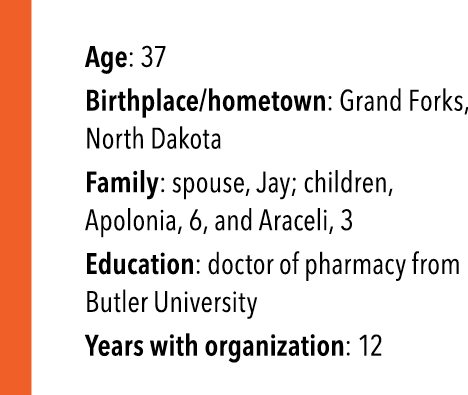 Transitional moment: "Having kids made me reprioritize and organize in ways I never had before," she said. 
Mentors: "As immigrants from the Philippines, my parents worked incredibly hard to be successful and instill similar values in me and my sister," she said. "During my residency years, Deanna Kania and Darin Ramsey were pharmacists who were integral in my training and professional success. At Purdue, Karen Hudmon and Gloria Sachdev have continued to support me, give me constructive feedback, and serve as strong female mentors to whom I consistently look for advice."
Givebacks: In addition to training pharmacists, Gonzalvo serves as chair-elect on the board of directors for the National Certification Board for Diabetes Educators and on the National Clinical Care Commission.
Downtime: tennis, running, sewing, baking, watching Chicago Bears football• 
Check out more 2019 Forty Under 40 honorees.
Please enable JavaScript to view this content.