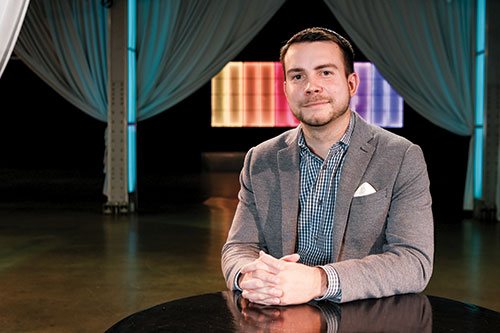 Named Butler's men's basketball play-by-play announcer at age 22, Minner said he's living a dream. "Not only to be able to live out a passion, but to be able to do it at your alma mater, is special. It's not something I take for granted any day." It's not just his voice that has earned recognition. Minner, at 25, became one of the first three managing directors for the human resources and benefits-advising company FirstPerson. "There's so much energy and momentum at FirstPerson, and I'm so appreciative for the opportunity to help grow the organization."
Getting here: Minner interned with Motorola Solutions and the Butler Business Consulting Group and then joined FirstPerson out of school. On the sports front, he called two years of minor-league baseball and provided play-by-play for other outlets.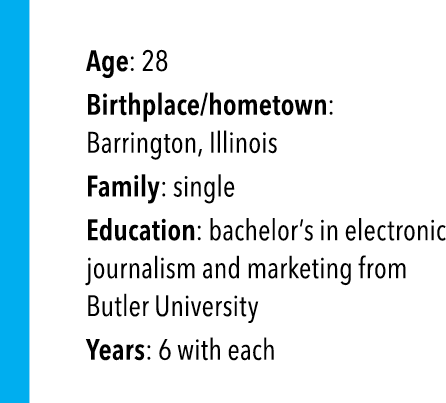 Inspirational moments: Speaking to the Butler Business Board of Visitors during his senior year about career aspirations and being offered a job by FirstPerson CEO Bryan Brenner. Also, getting to call back-to-back national championship games at Butler. "I get to work with the best analyst out there in Nick Gardner. I have such respect and appreciation for the coaching staff, players and administration. It's a tight-knit group. I'm very fortunate to be able to play a very small roll in sharing the story of the season with Butler fans."  
Mentors: "I've been fortunate to have great mentors in both business and broadcasting, including Bryan Brenner, Peter Dunn, Brandon Gaudin, Jeff Hem, Corey McPherrin and every Butler coach I've worked with." 
Givebacks: Minner is a member of the Penrod Society, a founding board member at Stay Positive, an LPGA Indy Women in Tech Pro-Am Committee co-chair, and a board member at Hillcrest Country Club.
Downtime: golf, travel, exercise, spending time with friends and family•
Check out more 2019 Forty Under 40 honorees.
Please enable JavaScript to view this content.