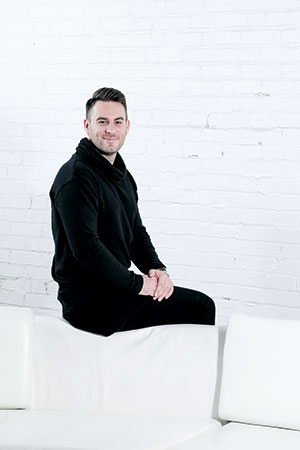 At SupplyKick, which specializes in building brands via Amazon.com, Owens has led a rapidly growing team to such accolades as a "Best of Tech" Mira Award for Scale-up of the Year and a spot on the Inc. 500 list of Fastest Growing Companies in America. "Many of our team members have had the opportunity to manage multimillion-dollar brands very early in their career," he said. "That's easily been the most rewarding part of the job for me—to partner with our team members and help them take advantage of the opportunities around us."
Getting here: Owens' first post-college job was working in marketing and finance at Angie's List, later joining One Click Ventures as director of business development. Graduate school followed, then a brief stint working on economic policy at the U.S. House of Representatives. He returned to Indianapolis to teach economics and statistics courses at Butler University before joining SupplyKick.
Transitional moment: "Early in my career, I was lucky to work directly with some really smart leaders like Bill Oesterle, Angie Hicks and Scott Brenton at Angie's List," Owens said. "They gave me an unending set of challenging projects that helped me learn in a rapidly growing company."
Mentor: "My great-grandfather, Vincent Montgomery, was always a model of generosity, love and gratitude in my life. I think often of him when I think about how to approach difficult situations."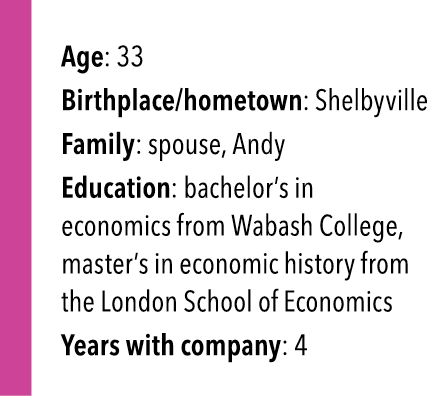 Major achievements: "At SupplyKick, most of our achievements have been collective," Owens said. "So I'm particularly proud that we can offer a minimum $50,000 salary to everyone on our team."
Givebacks: Owens serves as chair of the Indiana State Charter School Board. 
Downtime: "My husband is an opera singer, so we travel often for his work, which I love," he said. "I also try to run relatively frequently to clear my mind."•
Check out more 2019 Forty Under 40 honorees.
Please enable JavaScript to view this content.