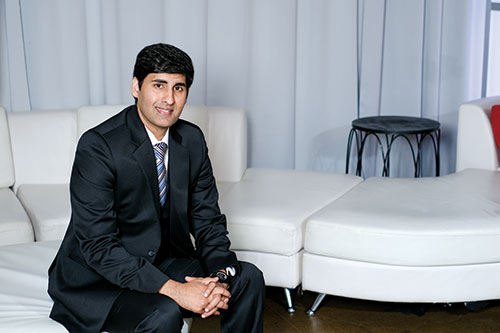 As an electrical engineer and a physician by training, Singh uses cutting-edge technology to treat patients with complex spinal disease. And as a member of the product advisory board for Boston Scientific, one of the largest biotechnology companies in the world, he's afforded the opportunity to provide insight on the future of medical-device design.
Getting here: After completing his medical-school studies and sub-specialty training, Singh founded and became CEO of two central Indiana companies, Suri Medical and LRG Properties Investment Group.
Transitional moment: "During the 2008 financial crisis, I often listened to the heartfelt conversations of some of the senior physicians at the hospital," Singh said. "I was amazed at how many were impacted and inadequately equipped to deal with the repercussions of the recession." His realization that he needed to be knowledgeable and vigilant when it came to finance sparked him to found LRG Properties, a multifamily asset management firm. 
Mentors: "Isaac Newton said, 'If I have seen further, it is by standing on the shoulders of giants." For me, my 'giants' will always be my parents, who came to the U.S. over four decades ago."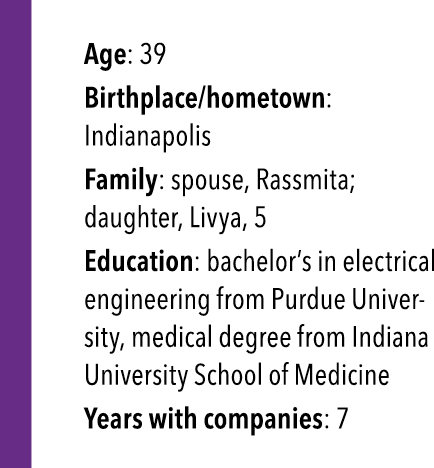 Recent business challenge: "When the Affordable Care Act was enacted, even state and local governments did not quite know what to expect. … I faced the challenge of devoting a significant amount of time and resources to understanding the law and its implications on not only the patient, but also the business of medicine. Developing the skills necessary to deal with such unprecedented dynamic issues has been one of the most complex challenges in medicine—especially for a business owner."
Givebacks: Singh works with humanitarian relief programs including Habitat For Humanity, American Red Cross, Project Hope's Humanitarian Assistance Program and the Women's Refugee Commission to provide medical-relief work during times of crisis and natural disaster. 
Downtime: watching the Colts and Pacers and listening to Hindi music• 
Check out more 2019 Forty Under 40 honorees.
Please enable JavaScript to view this content.