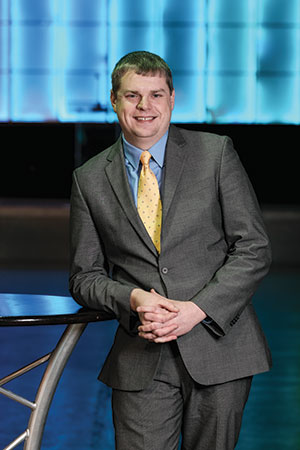 Stuehrenberg is charged with building out the Marion County Transit Plan, overseeing the investment of more than $500 million that will be used to build the Red, Purple and Blue lines, among other projects. In 2018, he was named one of 11 leadership fellows with the National Association of City Transportation Officials.
Getting here: Stuehrenberg worked as a mechanical engineer at Raytheon, switching to Rolls-Royce and then HNTB, working on transit studies. Later, as lead engineer for the city of Bloomington, he was in charge of street design, then started his own consulting firm and worked on the IndyGo Forward bus network plan. That led to an offer to lead IndyGo's Red Line project. In 2017, he was promoted to vice president. He and his wife also founded Indy Up, a company focusing on renovating urban properties. To date, they have completed seven projects with a total of 56 apartments and three retail spaces, with renovation costs of nearly $3 million. 
Inspirational moment: A trip to Europe in 2007. "Seeing cities in rural Germany with much lower density than Indianapolis operating robust transit systems struck a chord for me. I saw young kids able to navigate their cities, older adults not reliant on others, and everyone, regardless of economic status, with the ability to get to work. I knew that I wanted that for Indy." 
Mentor: "My grandpa taught me how to meld a great work ethic with a desire to improve everything around me, all while treating others with dignity and respect."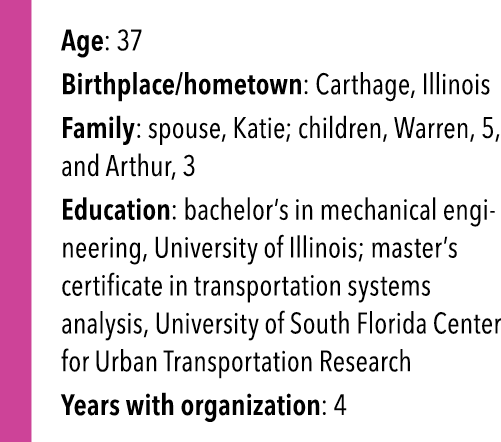 Recent business challenge: "With projects of this magnitude, there are seemingly huge challenges every day," Stuehrenberg said. "My goal is always to approach them by keeping my cool, getting the facts and input from others, and making a decision to get it resolved."
Givebacks: Stuehrenberg serves on the Big Car executive committee. 
Downtime: traveling•
Check out more 2019 Forty Under 40 honorees.
Please enable JavaScript to view this content.