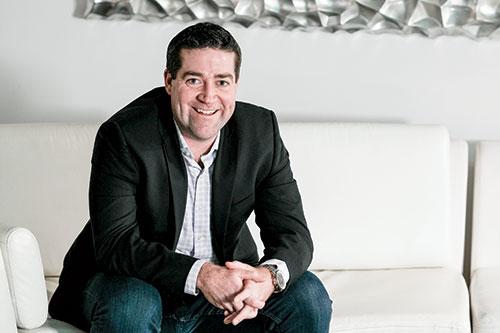 Trogden grew Probo Medical—which focuses on buying and repairing ultrasound probes—into a $30 million company in 2018 through the acquisition of MedCorp, which sells new and refurbished ultrasound systems. It doubled the size of the company to 80 employees at three locations. "Maintaining a dual focus on dynamic growth while cultivating your people and culture is not always easy to balance. But our leadership team and managers have done a fantastic job of doing it the right way," Trogden said. "And, man, we've been on a crazy ride."
Getting here: After college, Trogden went to work for E&A Cos. as director of business development. The company acquired California-based Ultra Solutions and he moved there to run the business.
When it was sold in 2013, he returned to Indy and soon launched Probo Medical.
Transitional moment: "I came to DePauw not knowing a single businessperson," Trogden said. "It was through the Management Fellows Program that I was intimately exposed to leaders and entrepreneurs in a variety of industries. [Then] I knew my calling was to run and grow companies. Having that clarity at such an early age really helped set me on a clear path."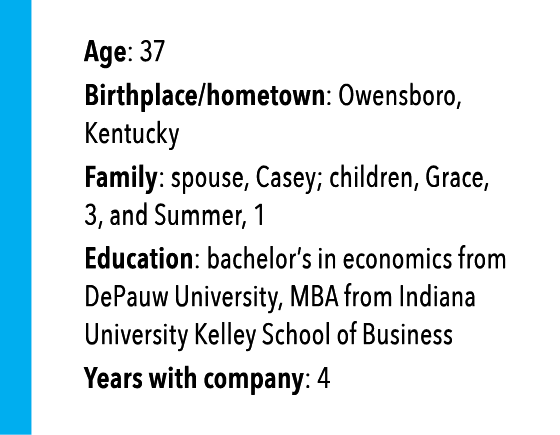 Givebacks: Trogden serves on the board of the Indianapolis Zoo. In 2016, he also created Probo's ultrasound equipment donation program, which has given more than 50 ultrasound systems and 150 corresponding ultrasound probes to underserved communities in Haiti, Uganda, Afghanistan and
other countries.
Downtime: "My 3-year-old loves going to the movies, and my 1-year-old and I can be found at a doughnut shop or ice cream parlor." As for himself: "Oh, and bourbon. Definitely bourbon."•
Check out more 2019 Forty Under 40 honorees.
Please enable JavaScript to view this content.