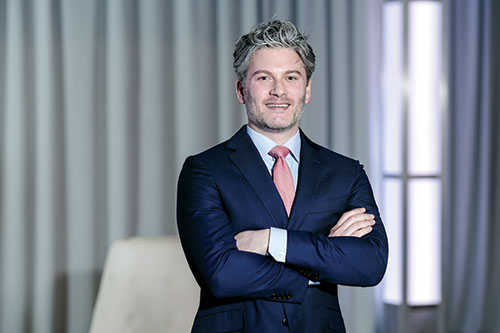 Wormser focuses his busy law firm on work for entrepreneurs and tech startups, including Springbuk, Zylo, SupplyKick and others. But that doesn't keep him from extensive community work, including key board positions with Newfields, the Jewish Federation of Greater Indianapolis, Patterns Inc. and Creative Mornings Indianapolis. 
Getting here: After graduating from law school, Wormser worked for Lewis & Kappes before starting Wormser Legal in 2011.
Inspiration: "Adopting an abundance mentality completely changed the way I viewed my profession, my place in the profession, and how I wanted to engage and support the various communities of which I am a part," he said. "I became more selfless, more empathetic, and more confident in my leadership style and approach."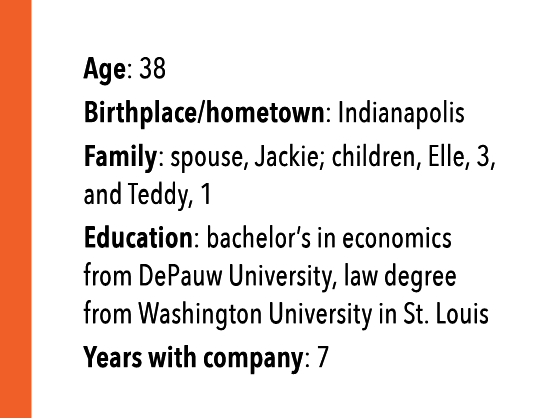 Legal challenges: "Every so often, we work with attorneys who have been trained in an older style where belligerence and bullying is not only acceptable, but perhaps even the way they have been taught to advocate for their clients," he said. "Our approach has long been to begin each conversation with courteous professional disposition so that we more effectively get to a result that benefits our clients and that usually benefits the deal as well. We want to be leaders in the law community with respect to professional and respectful action, certainly with our clients but also with fellow counsel. We hope to be a model of what the law profession should look and act like going forward." 
Givebacks: Wormser serves on the boards of Newfields and the Jewish Federation of Greater Indianapolis. He was 2018 fair chairman for the Penrod Society and is now its president. He also serves on the boards of Pattern Inc. and Creative Mornings Indianapolis.
Downtime: travel, food and wine, and photography•
Check out more 2019 Forty Under 40 honorees.
Please enable JavaScript to view this content.