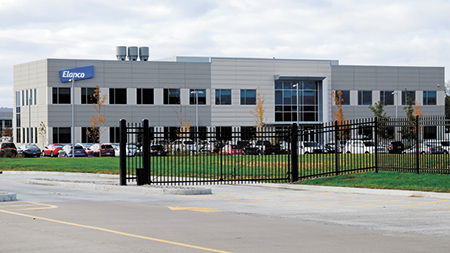 Shares of Elanco Animal Health Inc. fell as much as 2.5 percent early Friday morning after former parent company Eli Lilly and Co. said it would divest its remaining interest in the animal business.
Lilly spun off the animal health unit last fall, saying the move would allow both companies to concentrate more on their core businesses. Lilly said in July it would immediately sell about 20 percent of its holdings and sell the remaining 80 percent this year.
On Friday, the Indianapolis-based drugmaker said it still owns 80.2 percent of Elanco stock and planned to initiate an exchange offer to divest its remaining interest. In an exchange offer, Lilly shareholders can exchange all, some or none of their share of Lilly common stock for shares of Elanco common stock owned by Lilly.
"We were encouraged by the demand for the IPO and have been pleased with Elanco's performance," said David A. Ricks, Lilly's chairman and CEO.
Elanco shares, which had closed Thursday at $29.50, opened Friday at $28.75, before recovering to $29.36 in early afternoon trading.
The news comes two days after Elanco reported that fourth-quarter revenue grew 6 percent to $799.3 million. Net income for the quarter was $16.4 million, compared to a loss of $161.5 million a year ago.
When Lilly was considering a spinoff or sale last year, Elanco was struggling after more than a decade of growth. Sales in 2016 fell 1 percent and dropped 4 percent in the first six months of 2017.
Elanco, based in Greenfield, makes an array of vaccines, antibiotics, feed additives and other health products for livestock and pets. Lilly launched the unit in 1953.
Please enable JavaScript to view this content.