Gravity Ventures is emerging from a long hibernation.
The Indianapolis-based seed fund is under new management, and on Tuesday closed its fourth local fund.
The plan is for Gravity members to meet every six weeks and to hear three to four pitches each meeting. The new Gravity members' first meeting is Feb. 20, and the goal is to have the fund fully deployed within 18 months.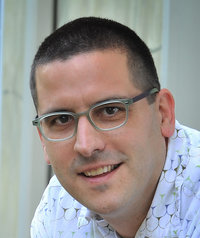 Phil Miller
Gravity Ventures will invest primarily in tech and tech-enabled businesses, said Phil Miller, one of three new Gravity partners. The main focus is on Indiana firms, though he said that for the right deal, the fund might invest in companies in other Midwest markets.
The new Gravity—like the first iteration—will focus on seed investments in the $75,000 to $150,000 range, Miller said. He said it's possible that some Gravity members could invest individually alongside the venture fund's investment. 
Miller declined to say how much Gravity will invest annually or how much the fund has raised so far or could become.
Gravity Ventures launched its first fund a decade ago under the leadership of Mike Fitzgerald and Kristian Andersen, who are now partners in the Indianapolis-based venture studio High Alpha.
Gravity invested in some high-profile success stories including Formstack, Compendium, Lessonly, Octiv (launched as TinderBox), ClusterTruck and BlueBridge (now Emplify).
Gravity's first three Indiana funds—started in 2008, 2010 and 2012—raised in the neighborhood of $1 million each. Gravity also had three funds in Arkansas, where Andersen lived for a time. The firm was known for moving quickly, and it didn't require startups to cut through lots of red tape to get money. In 2013 alone, Gravity received more than 1,000 proposals and pitches from across the country, Andersen told IBJ.
Gravity stopped raising money for future funds when Andersen and Fitzgerald became partners in High Alpha, which launched in 2015.
Miller said he realized the importance of the local seed fund when he was an investing member in Gravity Venture's second and third Indiana funds.
"There's a great need for this type of fund in this market," Miller told IBJ. "We've done no advertising—this has all been word of mouth—and we're hearing from a lot of startups."
Andersen said Gravity will help startups in the short term by providing funding. In addition, the vetting Gravity does will help set up the firms for future funding rounds.
"It gives later stage investors confidence when other [earlier stage] smart investors have vetted and invested in a company," Andersen said. "These [Gravity partners] are very smart. Everything Phil touches turns to gold."
Gravity's transfer to new partners "was done on a handshake deal," Andersen said, and there was no payment required for the new partners to take over the name and logo of the venture fund.
"We're giving them our entire playbook," Andersen said. "It would be crazy for us not to be forthcoming and share. We want to see all aspects of the fund continuum be vibrant and healthy."
The sophistication level of the startups that have contacted Gravity varies.
"We want someone to have more than an idea," Miller said. "They have to have a prototype, a business plan and maybe a beta customer. They don't need a five-year business plan down to the dollar. I've been really impressed with the quality of startups we're seeing."
The current iteration of Gravity Ventures is different from most venture funds in three ways, Miller said.
First, he pointed out, there are no institutional investors. "We're just made up of individuals," Miller said. The members have varied backgrounds including real estate, tech, small business, finance and medical, he added.
Secondly, he said, Gravity Ventures will be more involved with the companies it invests in than most venture funds, offering not only mentoring but help with various aspects of operating the businesses, depending on where the members have expertise.
Third, Miller said, he and Gravity's two other managing partners are "laymen."
"All three partners have day jobs," Miller said. "We're doing this not only because we feel there's a need in the market but we feel it can make a real difference—for the local startups and startup ecosystem and the members."
Miller is a serial entrepreneur who started the educational tech firm Angel Learning in 2002. He then joined another educational tech firm, Moodlerooms. Angel Learning and Moodlerooms were both sold to Washington, D.C.-based Blackboard. Miller is now Blackboard's chief learning and innovation officer.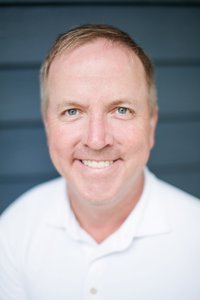 Bill Boncosky
Gravity's second partner, Bill Boncosky, is president of Art To Remember, an Indianapolis firm that sells art memorabilia for school fundraising projects. Previously he was general counsel for Indianapolis-based ExactTarget, which was acquired by San Francisco-based Salesforce for $2.5 billion in 2013. Boncosky, too, was a member of Gravity's second and third funds.
The third managing partner, Trey Buck, is a former Orr Fellow who worked for Moodlerooms and Blackboard and is now a product manager for tech firm Genesys.
Gravity will have at least 12 members, Miller said, and could grow to as many as 20.
"There are a lot of people that want to be angels, but don't have the time to do it on their own," Miller said. "This gives those folks a chance get involved in seed funding."
After hearing pitches and vetting promising startups, members will vote on whether or not to invest. Majority rules.
Miller makes no apology for Gravity's relatively small size.
"We're not High Alpha or Allos Ventures. Even though we're small, we feel we play an important role," Miller said. "We don't think this capital would come into the market without Gravity."
Please enable JavaScript to view this content.