Andre Boulais went from working out of an office on Monument Circle where he managed two large teams to working out of his basement, a team of just one.
In 2014, he left his job as manager of global sourcing for Salesforce to help build California-based Jobvite's Indiana office.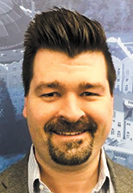 Boulais
Jobvite is widely heralded as an industry leader in job-candidate-recruiting software and has offices outside its San Mateo headquarters in New York, London and India. The Jobvite platform spans the entire candidate journey, from the time a prospect looks at a job posting to his or her first day.
Jobvite's customers include Universal Music, LinkedIn, Wayfair and Dollar Shave Club. The company, which was founded in 2006 by Hans Larsen and Jesper Schultz, launched an Indianapolis office in 2014 with the hire of Boulais, who serves as senior director of engage services.
Four years later, the Indianapolis office, now based out of co-working space Launch Fishers, has grown to 30 people. In 2018 alone, the Fishers office grew from seven employees to 25, making it Jobvite's fastest-growing office.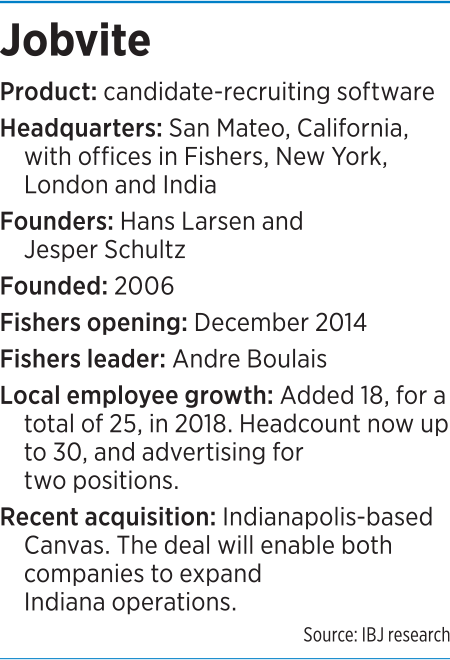 On the heels of that growth, the company recently announced it acquired Indianapolis-based tech firm Canvas Talent Inc., expanding its Indiana footprint, and two other recruitment-related companies, Canada-based Talemetry and San Francisco-based RolePoint.
And Jobvite Indiana was nominated for a TechPoint Mira Award for Scale-up of the Year, an honor that "recognizes high-growth, innovation-driven companies that provide technology products or services, are gaining traction and could be Indiana's next big success story." Nominees are selected by subject-matter experts who evaluate and rank the applications. Then, nominees make a presentation to a panel of judges who select the winners, which will be announced during the Mira Awards Gala on April 13. Jobvite's presentation was scheduled for this week.
Boulais told IBJ the company's 2019 growth plans are still being decided, especially after the Canvas acquisition, but two new employees started this month and more offers are going out. The company's website is advertising two open positions for the Fishers office.
The office represents eight Jobvite divisions, ranging from customer success to professional services to sales. Jobvite's website design team is also based in Fishers.
"We've seen a huge amount of scaling up," he said. "It's been a fun story and fun to see the growth. We're looking forward to a very exciting 2019."
Boulais was working for Salesforce, a Jobvite customer, when the latter made him a job offer he said he couldn't refuse. Salesforce had used Jobvite's candidate relationship management system, Jobvite Engage, to find and attract tech talent, so he was familiar with the company's product.
Boulais estimates the Jobvite platform saved Salesforce thousands of dollars in recruiting costs.
After joining Jobvite, he made a presentation to the company's CEO, Dan Finnigan, that focused on expanding in Indiana.
"There's a lot of talent in Silicon Valley, but Indiana has also shown [itself] to be a great hub for talent, and it's been really positive to see that," he said.
The company then started investing in Indiana and hasn't let up.
The first few hires in Fishers came from Salesforce or were former ExactTarget employees, Boulais said. By then, Jobvite was working in communal space at Launch Fishers. The company now leases its own suites at the co-working space.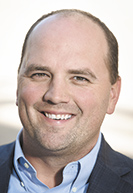 Fadness
Growth was slow at first, but hires started revving up in 2017, when Jobvite added a new Fishers employee every quarter. In 2018, the company hired 18. As each hire exceeded expectations, additional positions were added.
Every hire, Boulais said, is evidence that Indianapolis has as much tech talent as San Francisco and New York. "It's been great to see the Indiana story grow," he said.
The city of Fishers has closely watched Jobvite's growth, and Mayor Scott Fadness said the company's story demonstrates that Fishers can compete in a global market for tech talent.
"Andre has shown how a single person working remotely for a global firm can use Fishers' entrepreneurial environment to quickly establish roots of a much larger office," Fadness said. "People like Andre show that, with a little entrepreneurial spirit, Fishers can compete on a global scale when it comes to resources and talent."
In February, Jobvite announced that California-based K1 Investment Management, a private equity firm that finances high-growth companies, had invested $200 million in Jobvite, enabling it to acquire Talemetry, RolePoint and Canvas.
The acquisitions grew the company from 250 employees to 400, said Jobvite spokesman John O'Connor.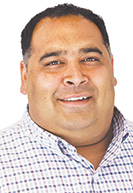 Brar
Canvas is a 2-year-old Indianapolis-based software firm that helps recruiters manage text conversations with prospective employees and streamline the process of identifying candidates to bring in for interviews. Boulais had brought Canvas on as a Jobvite partner before the firm was acquired. Its product platform is called Jobvite Text powered by Canvas.
Canvas, which was quietly founded in December 2016 by former Apparatus Inc. executives, will continue to operate as an independent business unit under its own brand for the foreseeable future. Company officials said they expect to expand employment significantly because of the acquisition.
Canvas President and CEO Aman Brar told IBJ the company currently has eight employees. He guessed that Canvas and Jobvite together would have more than 50 local employees by the end of the year, which means the companies could hire a dozen or more additional workers.
Brar said the combined forces of Canvas and Jobvite create the most compelling recruiting technology platform in the market, and that the acquisition gives Canvas a long-term home in Indianapolis.•
Please enable JavaScript to view this content.