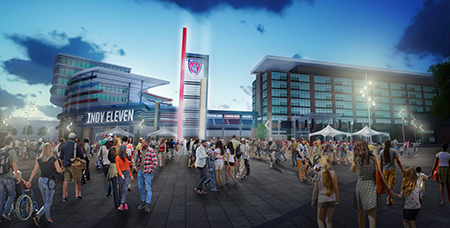 The Indy Eleven would likely need the $150 million soccer stadium proposed by owner Ersal Ozdemir for only about 20 matches a year. But experts from the sports and convention industries say the stadium could receive frequent use for a variety of events on other dates, especially if it's built downtown.
A bill under consideration in the General Assembly provides a funding mechanism for the 20,000-seat stadium, which would anchor a $550 million mixed-use project Ozdemir wants to develop that would include a hotel and office space. The project, called Eleven Park, would be privately funded except for the stadium, a plaza and public parking.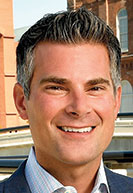 Gahl
Team officials have said the stadium's design would allow for uses such as football games, lacrosse and rugby matches, concerts, seminars and—depending on the venue's location—auxiliary convention activities.
Chris Gahl, vice president of Visit Indy, said the idea of a multi-purpose, three-season venue is "appealing," particularly as Visit Indy eyes new ways to engage with groups looking to host events in Indianapolis.
While the tourism group has yet to publicly throw its full support behind the stadium effort, Gahl said a soccer stadium could "help diversify the city's portfolio" of meeting and event spaces.
Visit Indy would likely be able to help the venue land events regardless of the stadium's location, but downtown would be the easiest sell, Gahl said.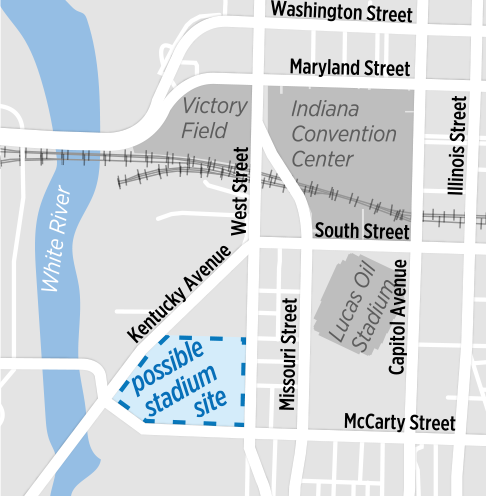 "Depending on its location, we could help boost event traffic by placing receptions, keynote speeches and other events looking for a unique facility," he said. "[But] certainly downtown could translate into more traffic from the convention tourism industry."
Among the sites under heavy consideration by the team is one just two blicks west of Lucas Oil Stadium and only four blocks from the Indiana Convention Center. The former Valspar site is bounded by Merrill Street, West Street, McCarty Street and Kentucky Avenue.
The site is one of only a handful downtown that could accommodate both a stadium and an extensive mixed-use development.
Event and meeting planner Debbie Locklear, who runs Indianapolis-based Meeting Services Unlimited Inc., said the city's convention industry could be well-served by a 20,000-seat outdoor venue.
Conventions often involve several ancillary speeches and presentations, Locklear said, and "that kind of a facility [downtown] allows you to do quite a few different things" that might not work well at the convention center or massive Lucas Oil Stadium.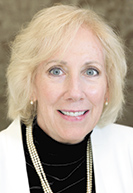 Locklear
"But if it's several miles away from downtown," she said, "then that … lessens the chance of it being used."
The fact that the stadium would be part of an expansive mixed-use project would further its appeal to event planners, she said, but the venue would still not likely be the sole reason for choosing Indianapolis.
Locklear and Gahl said meeting planners would be unlikely to choose the stadium for events during cold-weather months, and some might be hesitant to commit for other times of the year because of the rain risk.
Team officials have said the stadium will be designed so that most stands are covered, but the playing surface would be exposed to the elements.
The city already has one outdoor venue adjacent to the Indiana Convention Center—12,230-seat Victory Field. But it has not aggressively sought ancillary events, in large part because of the Indianapolis Indians' exhaustive, 70-game home schedule.
"We're always open to new ideas and new ways to use the ballpark. But our schedule is so intense that it's never been a priority for us to go chase what we would call 'outsider,' non-baseball events," said Indians General Manager Randy Lewandowski.
Other impediments to non-baseball uses for Victory Field include the need to protect the natural-grass playing surface during the season, and the fact that the stadium has a single field-level entrance, with height and width restrictions that make it difficult to bring in large equipment, such as concert gear.
One advantage of Lucas Oil Stadium is that the artificial turf sits on a concrete slab and can be rolled away; virtually anything can be brought onto the event level without a risk of damage, Locklear said.
The soccer venue might be an attractive location for downtown concerts, though the Indy Eleven would gobble up many summer and fall weekend dates.
If the stadium is built downtown, it would compete for concerts with three other venues—the Farm Bureau Insurance Lawn at White River State Park, the Murat Theatre and Bankers Life Fieldhouse.
A feasibility study conducted for Indy Eleven by Indianapolis-based LWG in December estimated the stadium would host about five concerts a year, drawing an average of 14,000 attendees.
Vaughn
The LWG study estimated that the venue would host 47 events a year, including 19 Indy Eleven games, 10 women's soccer games, three other soccer matches, and 10 other events besides the concerts.
Indiana Sports Corp. President Ryan Vaughn said he has had "cursory conversations" with Ozdemir about the possibility of hosting a multitude of sporting events at the stadium, including youth soccer championships and NCAA events.
"There are all kinds of events out there for us to be thoughtful about," Vaughn said. "This would create yet another amenity, another opportunity for us."
The women's soccer matches are premised on the creation of a professional women's team, an idea Ozdemir has been mulling since founding the Indy Eleven in 2013.
Mark Rosentraub, a sports business professor at the University of Michigan, predicted that the stadium would compete for soccer, field hockey and rugby events. He said lower-division college football and high school football and lacrosse also are possibilities.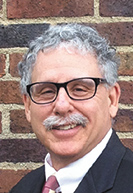 Rosentraub
Nationally, Indianapolis often is overlooked for events of that ilk because they would overwhelm local college venues but aren't large enough for Lucas Oil Stadium or require a natural-grass playing surface.
The largest collegiate venue in the city is IUPUI's 12,100-seat Michael A. Carroll Stadium—where the Eleven played before shifting to Lucas Oil Stadium last year.
Division I men's and women's college soccer championships generally draw about 16,000 fans.
Many local college venues are considered outdated by event promoters. That includes Carroll Stadium, which lacks concession stands and bathrooms. The Eleven brought in portable toilets—and portable suites—for its three years at the venue.
Rosentraub said the challenge for Indianapolis will be in competing with cities that offer similar-size facilities. He noted that 25,000-seat stadiums are under construction in Cincinnati and Miami.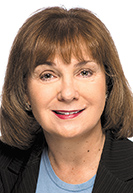 McNeely
Kathleen McNeely, vice president of administration for the Indianapolis-based NCAA, said her organization doesn't have a position on the Eleven Park proposal, but that cities with sports venues whose sizes are in the sweet spot for certain events float to the top of the list.
"If Indianapolis had a soccer facility that could accommodate a final championship weekend, that would certainly be attractive as we looked at bids for men's and women's soccer," she said.•
Please enable JavaScript to view this content.