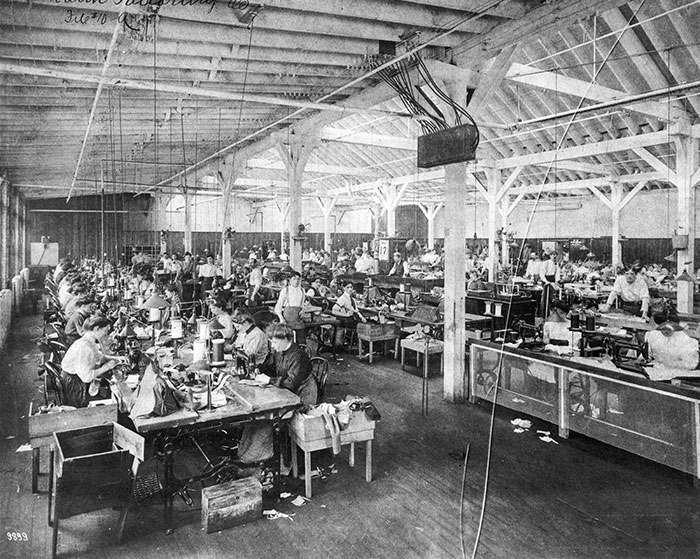 Henry Kahn founded Kahn Tailoring in 1903 and employed hundreds of Jewish immigrants, providing benefits that were not offered by many other employers at the time. Those workers crafted made-to-order suits (sewn mostly by women) that were sold across the country. This photo was taken in 1907, just a few years before the company built a plant at 800 N. Capitol Ave. Kahn also operated a retail store at 2 W. Washington St. before moving across Meridian Street to the Kahn Building, 7 N. Meridian St., now known as the King Cole Building. The company merged with Globe Tailoring of Cincinnati in 1954, and by 1970, the Kahn name had faded from the local tailoring trade.
Sources: IBJ research, Indiana Historical Society
Credit: The photo is courtesy of the Indiana Historical Society and is part of the W.H. Bass Photo Co. collection. More images are available at images.indianahistory.org.  
Please enable JavaScript to view this content.