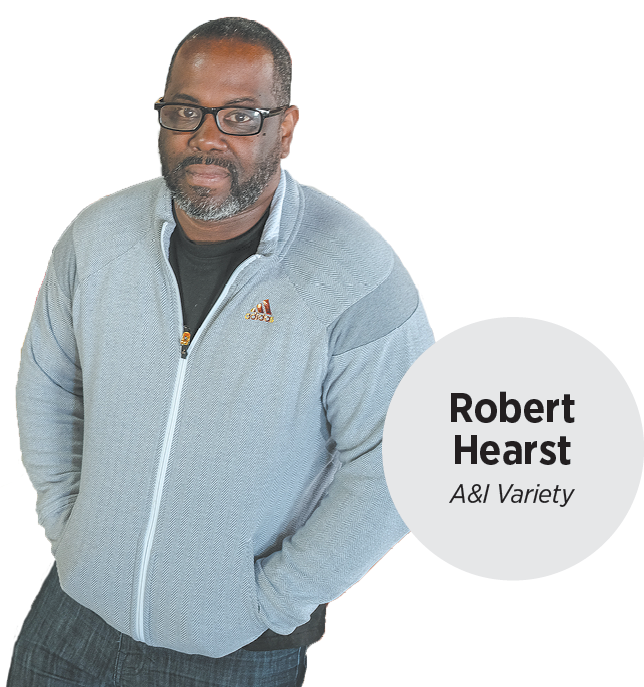 Robert Hearst, a 1992 engineering graduate from Villanova University, spent 25 years as a manufacturing supervisor while running his own residential construction business. But two years ago, after growing "tired of climbing up and down ladders and all that," he set his sights on something new.
That something was as much a mission as it was a business opportunity. In January, Hearst and his wife, Sonya, opened A&I Variety Meats and Produce, a grocery at the corner of East 38th Street and North Post Road.
Named after their children, Amirrah and Izaiah, the store is in a neighborhood considered a food desert—an area abandoned by major grocers where it's difficult to buy fresh produce and healthy foods.
The Hearsts pumped almost $80,000 of their life savings into the venture, buying an old dental office in the shadow of a long-abandoned Kroger.
Hearst, 49, spent most of the past two years researching the business and using his construction skills to renovate the building. The business is open, but Hearst is still working on improvements that will turn it into a "full-fledged grocery store," including increasing cooler space and inventory.
He's concentrating on an affordable product mix heavy on organic fruits and vegetables with plenty of frozen and fresh meat options. And he's already looking at space for a second store, possibly in the Devington area a couple of miles west.
What initially prompted you to think that opening a grocery was something you should do?
I was looking for something else to do besides construction—something that would bless other people, but I didn't know what. My wife and I went to visit her family in Mississippi and she has a cousin who has two grocery stores down there. And when I saw that, I said, "Aha, that's it." I went to my wife and said, "What about a grocery store?" and she said, "Boy, you crazy."
When we got back up here, I jumped on the computer and started doing my due diligence. I never knew what a food desert was, but I learned pretty quickly. This area is in one and it needs help.
What made you think you could be successful in the grocery business?
I know I'll be successful at this because God put it on me. God told me to do this. … I stepped out on faith.
At what point do you think you'll be profitable?
I'll be glad when that point comes. I told my wife it would take two years, but if things keep going like they're going right now, by this time next year, we should be profitable.
What kind of food items are you finding more demand for than you expected?
The turkey burgers and the bison meat are really selling. We're also moving a lot of smoked turkey legs and pecan-flavored chicken wings.
What's the most difficult thing about running a grocery store?
Keeping up with the invoices. Right now, I have about four different suppliers I'm dealing with, and I'd like to narrow that down to one or maybe two so I can make things easier.
Do you see local entrepreneurs as an answer to solving food desert problems?
One thing I've learned is, a lot of the big grocery companies are worried about not getting enough of a return on their investment in these areas. But, as a small entrepreneur, I only have to be concerned about making enough money to take care of my family. If you look at all of the [family-owned] Asian markets that are in these neighborhoods, you realize they're here for a reason. If there wasn't any money here, they wouldn't be here. So I know we can make it.•
Please enable JavaScript to view this content.