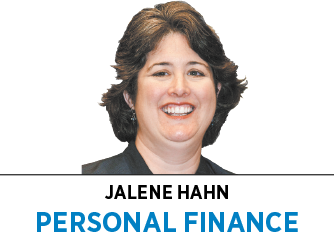 My husband has received calls from Microsoft needing to access his computer; he's won a lottery; and, just the other day, the Social Security office called. If you feel as though more scams are being perpetrated, you are correct. New technology is leading to more sophisticated scams, and, most of the time, victims do not realize they are being exploited.
Scammers often target the elderly because they tend to be more trusting, polite and financially secure. One of the most exploited groups is "senior women who live alone and have cognitive defects," according to the Nursing Home Abuse Center.
We really don't know the full extent of the problem because seniors are reluctant to report instances out of shame or embarrassment or fear of losing their independence. The National Adult Protective Services Association estimates that only one in 44 cases of elder financial abuse is reported.
In my opinion, some of the more devastating scams include investment fraud or embezzlement, Medicare and health insurance fraud, and fake prescription-drug scams. Medicare and health insurance fraud occurs when a claim is made for medical services that were not performed. This type of fraud might limit a person's ability to receive treatment and cost the taxpayers money. Checking insurance claim forms is an important way to detect this type of fraud.
Investment scams are generally committed by a person who has earned the trust of an investor. These schemes are often perpetrated by family members, as well as by unscrupulous or fake financial advisers. Once the perpetrators gain control of an account, they either drain it or invest in complex portfolios that benefit the adviser and not the elder. In other instances, older adults trust younger family members to invest their money using new technologies and strategies.
Fake prescription-drug scams take advantage of the fact that prescription drugs can be expensive and many seniors are using the internet to find lower-cost sources. Not all sources are legitimate. Some are just fake e-commerce websites. Not only do seniors lose their money and not get their needed prescriptions, but the scammers also now have credit card or bank information.
While these types of scams often make headlines, the National Protective Services Association says 90 percent of financial abuse is committed by friends, family or caregivers. This could be as simple as caregivers charging more for services or as devastating as a family member with power of attorney draining a relative's accounts.
There are ways we can help protect loved ones and ourselves from becoming victims. Elderly people who are isolated or lonely tend to fall victim more readily than those with strong support networks. It also helps to be nosy. Find out how your older loved ones spend their time and whether they have new friends. Look for unopened mail, past due bills or lifestyle changes.
The Massachusetts Office of Consumer Affairs and Business Regulation also recommends preparing a refusal script, which it describes as "a short, pre-written statement that can be applied to almost any solicitation. Once rehearsed, it offers an easy way out of any requests/demands you may receive."
The office gives the following examples:
"I believe that account is all paid up/I don't believe I owe any money. I'll double-check and give the main office a call back as soon as possible."
"This is not something I need/am interested in, but thank you for your time."
"My son/daughter can help me with that. Thank you for bringing it to my attention."
The office also reminds us that "no government agency or legitimate company accepts payment by gift card and few use wire transfers; police don't give you a heads-up that they are coming to arrest you; and computer repairmen do not monitor your computer for viruses."•
__________
Hahn is a certified financial planner with WWA Planning and Investments. She can be reached at 812-379-1120 or jalene@wwafp.com.
Please enable JavaScript to view this content.