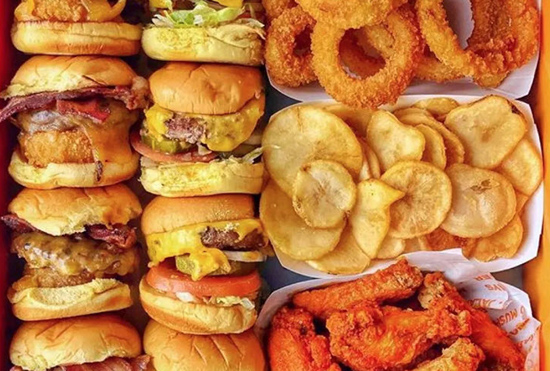 An Encino, California-based fast-food chain called Burgerim is working to open its first Indiana locations, with multiple stores planned in the Indianapolis area and elsewhere in the state.
The company, which sells burgers featuring a variety of patty ingredients and toppings, says it has secured three area locations so far: 7035 E. 96th St. in Indianapolis, 650 W. Carmel Drive in Carmel and 2826 S. Indiana 135 in Greenwood. The East 96th Street restaurant quietly opened last week.
Burgerim opened its first U.S. restaurant in California in 2015 and has about 170 locations around the nation, with another 350 under construction. 
The Greenwood location will be Burgerim's first drive-through location, said Janae Gilliam, Burgerim's chief business development officer.  
Burgerim did not specify when the other Indiana locations would open.
The chain also has an Indiana restaurant planned for Munster, and the company has a total of six Indiana franchisees scouting the state for other locations, Gilliam said. 
The chain is known for the variety of burgers it offers. Patties come in sizes ranging from 3 ounces to a third-pound, with protein options of beef, turkey, chicken, lamb, salmon and vegetarian.
Some locations are also halal—suitable for customers who follow Islamic dietary laws. The Indianapolis and Munster locations will be halal, Gilliam said.
"If you have a palate for burgers, we can customize it to fit your specific needs," Gilliam said. "Your typical burger joint isn't going to be able to do that."
The Burgerim concept was created in Israel in 2008, but the U.S. company has no affiliation with its Israeli counterpart, Gilliam said. The name translates to "many burgers"—in Hebrew, "im" is a suffix added to make a word plural. 
A typical Burgerim location occupies between 1,300 and 1,700 square feet, Gilliam said. The chain prefers to go into ready-to-occupy "white box" spaces or previously occupied spaces.
Franchisees pay a franchise fee of $50,000 plus construction costs, which can range from $150,000 to more than $600,000 depending on the location. Franchisees also pay Burgerim a 5 percent royalty based on sales, plus a 2 percent brand development fee, Gilliam said. 
In addition to its U.S. and international headquarters in Encino, Burgerim also has corporate offices in Dallas and Atlanta.
Franchise Times reported in October that Burgerim was selling franchises at breakneck speed, with more than 600 sold since the beginning of 2017, and was struggling to keep up with openings because of the demand.
Please enable JavaScript to view this content.