Editor's note: Gov. Eric Holcomb signed Senate Bill 7—the Capital Improvement Board funding bill—after this story was posted on Monday afternoon.
Gov. Eric Holcomb is expected to sign 30 bills Monday afternoon, including the legislation that creates funding plans for most of a $360 million renovation of Bankers Life Fieldhouse and the construction of a $150 million soccer stadium for the Indy Eleven.
But Holcomb told reporters after signing the $34.6 billion two-year state budget bill on Monday that he's still undecided on the massive gambling bill that legalizes sports wagering and allows for new casinos in Gary and Terre Haute.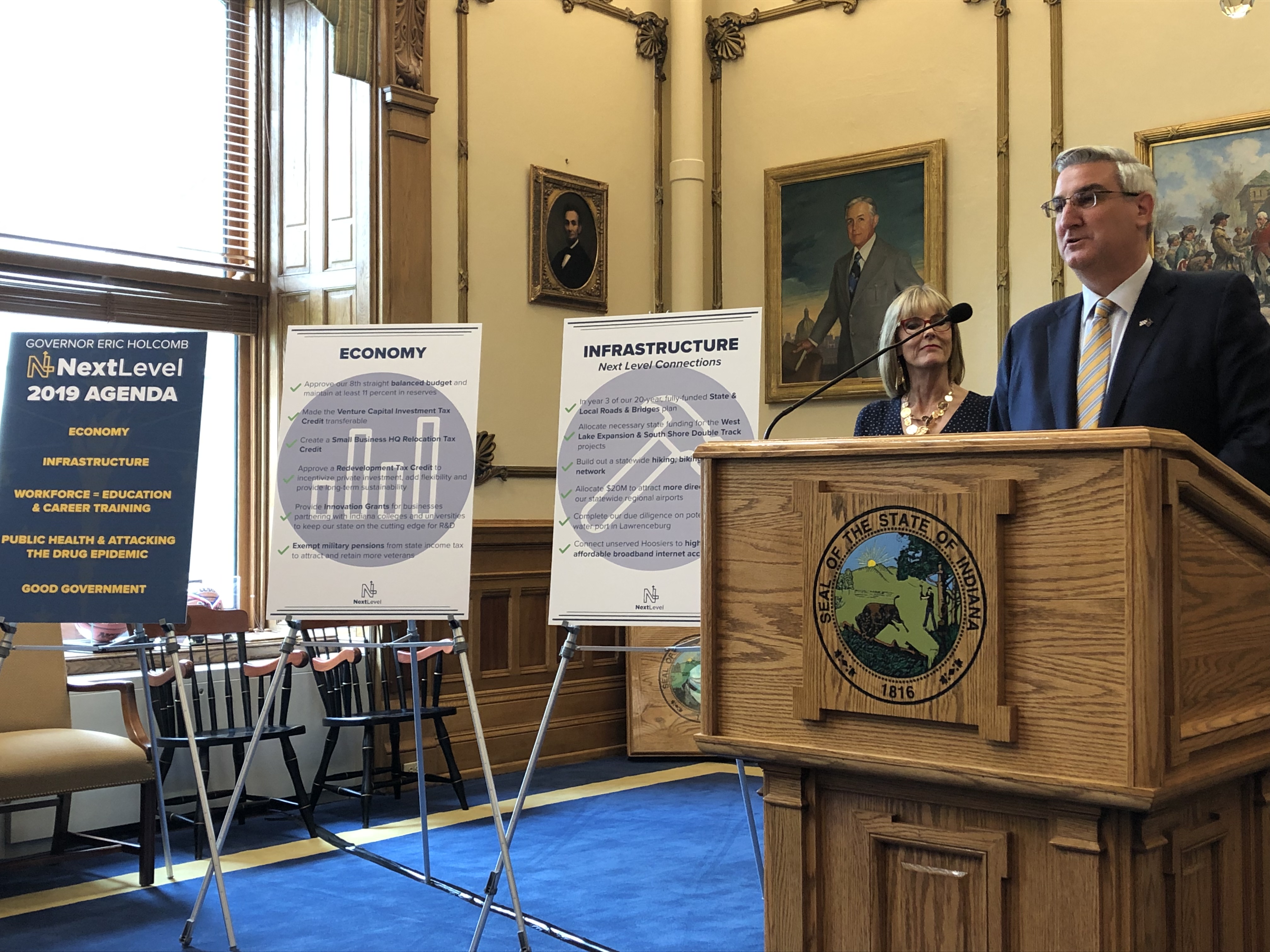 "I want to make sure the state of Indiana is the winner, and for me to be sure of that, I have to read the bill word for word," Holcomb said. "And I'm not there yet." 
House Bill 1015 allows Hoosiers to place bets on professional and college sports as soon as Sept. 1, accelerates the date when horse-track casinos can introduce live-dealer table games from 2021 to Jan. 1, 2020, allows the owner of the two casinos in Gary to relocate one from Lake Michigan to a more convenient interstate location and authorizes a Terre Haute casino to open, if the Gary relocation takes place.
Holcomb said he doesn't have any specific concerns about the legislation, but he wants to thoroughly read through it before making a decision. 
"My first and last thought is the impact it has on taxpayers and our citizens both short term and long term," Holcomb said. 
But he is ready to sign Senate Bill 7, which provides millions of dollars in additional annual revenue for the Capital Improvement Board, which is the quasi-governmental agency that owns Bankers Life Fieldhouse, Lucas Oil Stadium, Victory Field and the Indiana Convention Center. The CIB is in need of a cash infusion even without the Bankers Life Fieldhouse or soccer stadium projects.
The legislation does not create new taxes, but it does extend the life of some existing taxes that would have otherwise expired and it expands the area where the CIB collects some of its tax revenue.
"I'm comfortable with where we are right now," Holcomb said. "It's going to be another transformational step for our capital city and really the region."
Please enable JavaScript to view this content.