As someone who has been making movies since middle school, Indianapolis resident Von Storm knows the importance—and difficulty—of securing licenses to use music as part of a video production.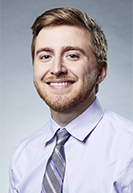 Von Storm
So the Ball State University senior created License Guru. 
"I discovered that getting the rights to use a song in a film can take as long as a year," Storm said. "My venture, License Guru, automates this process by analyzing a record label's previous licenses to algorithmically determine fair quotes for new license requests."
Storm recently won a $1,900 grant from the Entrepreneurship Center at Ball State. The grant, which is designed to empower young entrepreneurs in the early stages of venture creation and development, was awarded in March.
Storm, who has coding skills, is using the money to bring in more technical help and to raise more venture capital.
If record labels adopt License Guru, they would no longer need to manually quote each filmmaker's request from scratch, and filmmakers woud experience an easier and faster process for licensing music, explained Storm, an entrepreneurship and video production double major.
While big movie production houses like Sony, Universal and Warner Bros. have less difficulty securing music licenses, the task is a sizable challenge for many small and mid-sized video producers.
There are two main issues that contribute to the slow process, Storm said. First, the music licensing process "is stuck in the dark ages. It's very manual with phone calls and emails."
He added that smaller producers are not a priority for record labels and music license holders. The lengthy wait can be detrimental to some video productions.
"There are more than 1,000 small and medium-sized record labels, so the market for this is sizable," Storm said.
Storm's software would make the transaction between music license holders and video and movie production companies faster and more efficient. He plans to start marketing his software to record labels next January.
"Getting through to record labels will definitely be a major hurdle, but I think I have a compelling solution to this issue," Storm said. "By making this process more efficient and uniform, I think License Guru can help record labels maximize their revenue stream and help video production companies get their projects done faster. It's a win-win."
License Guru isn't Storm's first entrepreneurial foray. In late 2016, he launched HolyMob, a digital music marketing firm which has produced a collection of hip-hop instrumental songs, which are getting 70,000 streams per month.
Please enable JavaScript to view this content.