The Hendricks County Flyer, a twice-weekly newspaper covering Brownsburg, Avon, Plainfield and surrounding areas, published its last issue Wednesday and will shut down its website, www.flyergroup.com.
In a story at the top of the latest issue, the paper said it closed "the shopper due to challenging market conditions."
The paper was delivered free by carriers to 15,000 readers on Wednesdays and Saturdays.
Beverly Joyce, who became publisher of The Flyer in 2017, said in the story that only 6% of recipients voluntarily paid for the paper.
"Unfortunately, the business model of free content to a large print audience was not sustainable," the paper quoted Joyce saying. "We tried every way we could to keep the operation viable."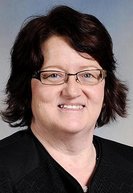 Beverly Joyce
The Hendricks County Flyer is owned by CNHI LLC, a media company that owns 12 other newspapers in Indiana, including The Herald Bulletin in Anderson, where Joyce also serves as publisher.
CNHI (formerly known as Community Newspaper Holdings Inc.) recently was acquired by the Retirement Systems of Alabama. CNHI did not respond to messages late Wednesday afternoon.
The Flyer has been through a number of owners since it was launched in 1965 in Plainfield by Tom and Judy Holzknecht. Its offices are in Avon.
According to The Flyer's story, four of the paper's seven staff members have been offered full-time jobs at other CNHI papers.
The story said pre-paid subscribers will be issued refunds.
Joyce did not immediately respond to requests for comment.
Please enable JavaScript to view this content.