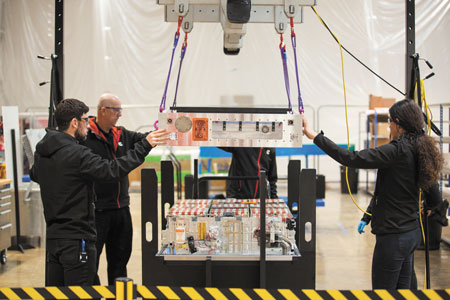 No one would describe Cummins Inc. as a scrappy startup.
So as the Columbus-based diesel-engine maker dips its toes into the still-evolving world of electric vehicles, it faces a daunting challenge: How does a century-old, multinational company known for staid reliability learn to embrace not just an emerging technology but also quick decisions, uncertain outcomes and risk?
How, in other words, does it reshape its deep-rooted culture to vie with both longtime rivals like Germany-based Daimler and nimble electric-vehicle startups like Silicon Valley's Tesla Inc. and Arizona-based Nikola Corp.?
"We don't always know the answer to everything. It is stepping a little bit into the unknown," said Julie Furber, who directs Cummins' electrification business. "The pace of decisions and change that we have to make is just a different level than what we're more used to."
Cummins' approach is to buy small startups that can help provide it with the technology and entrepreneurial mindset it needs, without abandoning the attention to quality and detail on which its reputation rests.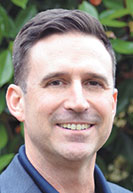 Hall
Cummins acquired Oregon-based Brammo, a maker of battery packs, in the fall of 2017. In 2018, it acquired both Johnson Matthey Battery Systems, a British electric battery designer, and Efficient Drivetrains Inc., a California-based maker of electric and hybrid powertrains.
Successfully integrating companies of vastly different sizes and cultures can be tricky, said Susan Elsey, president of Indianapolis-based Elsey Consulting Group.
"The executive team has to make sure they're not destroying the culture, the reason that they bought them," Elsey said. "That can honestly be very challenging."
Cummins, with more than 60,000 employees worldwide, is mindful of that.
"What we've tried to do—and we haven't always got the balance exactly right—is … incubate these businesses so they don't get sucked in," Furber said. "The acquisitions we've made—a small business with, say, 60 people—if you start to come with the full power of Cummins and start to try and implement every process on them, that would just drown those people."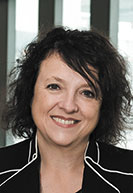 Furber
The idea, she said, is to let the acquired companies continue to operate in an entrepreneurial fashion and support them with essential infrastructure, while holding off on standardizing processes like purchasing and administration.
The approach seems to be working at the former Brammo, the Oregon-based startup that is now doing business as Cummins Battery Systems.
The acquisition by Cummins has been "overwhelmingly positive for my site," said Cummins Battery Systems Operations Manager and Site Leader Dustin Hall.
When Brammo learned it would be acquired by Cummins, Hall said, employees had some concerns about how the company would "fit into the Cummins legacy box of how to operate."
Those fears proved unfounded, he said.
When Cummins took charge, the company pledged to support the Oregon workforce without interfering with its entrepreneurial approach, Hall said, and "so far, they've really lived up to that early statement."
Brammo was a "struggling startup" with 30 workers, no on-site HR representative and a one-person marketing department.
Now, he said, Cummins Battery Systems has a local human resources employee and it can tap into Cummins' vast marketing resources. The company has doubled its workforce to 60 and is still hiring. The company's technology and office furnishings have also been upgraded.
Relaxed expectations
Aside from acquisitions, Cummins is taking other steps to nurture innovation in its electrified power segment, which currently has about 350 employees.
This part of the company isn't yet held to the same financial expectations as the rest of Cummins. In 2018, Cummins' electrified power segment posted a $90 million loss and only $7 million in sales—which the company said was in line with projections. In comparison, Cummins as a whole posted 2018 profit of $2.1 billion on sales of $23.8 billion.
School-bus maker Blue Bird and transit-bus maker Gillig are among Cummins' first customers for the electric powertrains. Cummins has started delivering electrified products to Blue Bird, and just this month, Gillig began taking customer orders for its Cummins-powered electric bus.
"If we had to be measured the same as the traditional [Cummins] businesses, we'd look pretty bad right now," Furber said. "There's a recognition that, on metrics and structure, we need to be a little different."
Instead, she said, the electrified power segment is focused more on the long-term strategy. "Where's this business going to go in five years' time, as opposed to, 'What's your next quarter results?'"
The type of person who's working for Cummins' electrified power segment is also different from other Cummins employees, Furber said.
"I want people that are a little bit more comfortable with ambiguity," she said. "I don't think the [electrification] business suits everybody. I don't necessarily think everyone in Cummins could come and work there and be happy and feel comfortable every day."
'Much more out there'

As a company, Cummins has had to step out of its cultural comfort zone—but not too far—to keep up with the competition, Furber said.
"Normally, we kind of just develop our products behind the scenes," she said. "And when they're ready, 'Here you are.' Whereas, we've had to be much more out there and pushy in … showing that we have a place here and we're relevant. The people we're up against are very, very vocal out there in what they're doing."
Some of it, she said, is about facts versus hype.
A few examples:
◗ In regulatory filings, Tesla describes its electric truck, the Tesla Semi, as a future vehicle. But the company is already taking Semi orders on its website, which touts the truck as having a charging range of either 300 miles or 500 miles, depending on model.
In March, CEO Elon Musk tweeted "Tesla Semi delivering Tesla cars," with a photo showing a Tesla Semi hitched to a load of vehicles.
◗ And Nikola's website is accepting no-down-payment reservations for its electric semis, which it says will have a range of 500 to 750 miles.
In contrast, when Cummins debuted a demo of its electrified semi truck in August 2017—three months before Tesla unveiled its Semi—the Columbus company claimed a charging range of 100 miles.
Cummins has given no firm timeline yet for when its semis might go into production. It's also circumspect about the adoption rate for electric vehicles in general. During a recent call with investors, the company said it might be a decade before even half the nation's transit buses switch to electric power.
The truth is that Cummins will probably never be as brash as its electric-powertrain competitors, Furber said. "We're in an industry right now where, and not saying that people don't tell the truth, but where there is a lot of marketing hype out there. And that's not really who we are. We always go out and we tell the truth and we give the facts as they are."
'Fast-enough movers'
That more conservative approach might serve Cummins well in the long run, observers say.
Roger Lee, a senior research analyst at Columbus-based Kirr Marbach & Co. LLC, said the early excitement about electric vehicles seems to be waning as realities about the technology set in.
"I think there's kind of a reality check where people are saying, 'Oh, hey, wait. We have to figure out how to do this profitably,'" Lee said.
For instance, he said, the electric charging infrastructure isn't in place to support a large fleet of electric-powered semis, and the infrastructure might never be in place in developing nations.
Cummins is making modest investments in electrification while keeping its main focus on its core diesel business, Lee said, which seems like a smart strategy. "I think, longer term, they're doing the right thing."
Lee noted that Tesla's stock price has declined over the past year, while Cummins' has risen.
And a company like Cummins, which has the advantages of a strong reputation and loyal customer base, doesn't necessarily need to be the first to jump into electrification, said Blue Beyond Consulting founder and CEO Cheryl Fields Tyler.
Blue Beyond, based in the San Francisco Bay area, has an Indianapolis office.
When it comes to innovation, large companies can be "if not first movers, fast-enough movers," Tyler said. When a customer makes a decision about trying a new product, "I'm probably going to want to go with an organization that I really trust and that I have a long-time relationship with."
And Cummins has never been interested in rushing products to market, Furber said. "You want to be fast, but you also want to be right. So I think we're trying to get that balance of being right, not just fast. Fast and having a lot of problems is not going to be good."•
Please enable JavaScript to view this content.