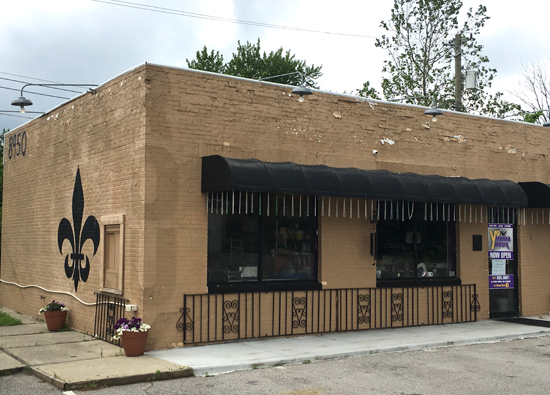 The owner of Yo Mama Roux, a Cajun and creole restaurant operating in the former Papa Roux building on the city's east side, expects to close its doors June 14.
The restaurant is located at 8950 E. 10th St., just west of Post Road.
Owner Colleen Kenna, who opened Yo Mama Roux in December, said she's closing the restaurant for financial reasons. "I'm not even paying my own bills because I'm trying to keep the restaurant afloat," she said.
The restaurant needs to bring in $2,500 a week just to break even, Kenna said. Its revenues have been only 50 to 75 percent of that amount, depending on the day.
Kenna said she's not sure why business is so slow, especially since the restaurant's menu is quite similar what Papa Roux offered.
Kenna and her ex-husband, Art Bouvier, a New Orleans native, opened Papa Roux in 2007. The couple divorced several years ago but continued to run the restaurant together, Kenna said. 
When Papa Roux closed in October, Bouvier cited numerous reasons: rising taxes and fees, employee issues, late deliveries, building code compliance costs, technology issues, major equipment failures and product shortages, among others.
Papa Roux's business had declined at the time of its closure, Kenna said, but she still saw potential and decided to open Yo Mama Roux in its place two months later. She eliminated the 40-seat dining room and offered carry-out service only, but she said the restaurant is otherwise similar to Papa Roux.
But Yo Mama Roux's business has dropped off significantly, as compared to Papa Roux.
"I can't explain it, but it's not at all what I thought it would be," Kenna said. "It's definitely got my curiosity up as to where the business has gone."
Kenna added back dine-in service this week, but she said unless business picks up substantially the restaurant will close for good next month. She and her two employees are already looking for other jobs.
 
Please enable JavaScript to view this content.