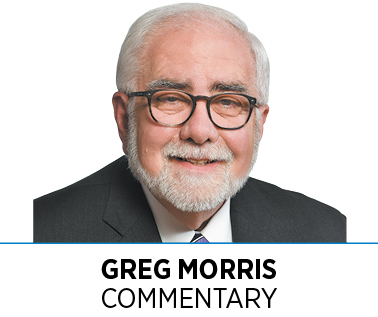 In the wee early morning hours of May 1, Clark Circuit Court judges Drew Adams and Brad Jacobs were shot in downtown Indianapolis outside a White Castle restaurant prior to the start of a judicial conference they were planning to attend.
Police arrested the man and his accomplice who they believed carried out the shootings, and yet, both were set free in short order despite compelling evidence against the alleged perpetrators. Why are these men free and on the street? Details are scarce, almost nil.
Indiana Lawyer Editor Dave Stafford wrote an opinion column on the topic in the June 12 Indiana Lawyer. Edited for space, a portion of his comments follow. The full text can be found at TheIndianaLawyer.com. Opinions expressed are those of the author.
When a man who police believe shot two judges in downtown Indianapolis walked free after the Marion County Prosecutor's Office declined to charge him, everyone involved had to know the decisive inaction would combust smoldering rumors and speculation.
We have so many questions that the space of this column cannot contain them. The questions fester as a shroud of silence surrounds this case. Why is that? Surely Adams and Jacobs must want their attempted killer brought to justice.
Why has Marion County Prosecutor Terry Curry said nothing about his decision not to charge Brandon Kaiser, who had been arrested and booked on a preliminary charge of attempted murder and other counts, and who police insist shot both judges? Why, indeed, did Curry so choose? And if Kaiser is no longer a suspect, why won't Curry say so? Is Curry feeling pressure from … somewhere? And, bizarrely, why did a statement from Curry's office almost a month after the shooting refer to the incident as "… the shooting which is believed to have occurred May 1 …"?
Why have authorities only released surveillance video from the incident that shows virtually nothing? In the video that's been made public, we see the judges bathed in streetlight on the sidewalk with another judicial officer. We see a vehicle arrive, and two men—police say Kaiser and his nephew, Alfredo Vazquez—arrive. Kaiser and Vazquez get out and take a few steps in the judges' direction. Then the video ends. The two groups are many yards apart, and there is no indication of confrontation.
Why not show the public what actually happened up until the point a shot was fired? Are we unable to believe our lying eyes? Given the location of the shooting, it's a fair bet the number of cameras would rival that of NFL Films.
Hoosier author John Pesta's fine novel concerning hidden judicial misdeeds is called "Safely Buried." This keeps coming to mind for some reason. But the unbelievable facts of this case, and the facts that we still do not know, seem stranger even than Pesta's fiction.
More than one lawyer has suggested that if this case, with these facts, involved ordinary people outside a restaurant a few miles east, charges against the alleged gunman never would be dropped. That's speculation, sure, but who can disagree?
Perhaps the biggest question now is, who, if anyone, will look into all these questions? It's time for a formal, official inquest. Which raises yet another question: Who would do that? Indiana State Police? The Attorney General's Office? The Commission on Judicial Qualifications? The FBI? Or no one?
Because even if the case of State v. Brandon Kaiser is never filed, the questions will survive in perpetuity, taking on lives of their own, as we each answer the questions for ourselves with the only thing we have to go on: speculation.•
__________
Morris is publisher of IBJ and Indiana Lawyer. His column appears every other week in IBJ. To comment, send email to gmorris@ibj.com.
Please enable JavaScript to view this content.