A convention thought to be the first of its kind—Made in America 2019—will take over nearly half the Indiana Convention Center for four days this fall, with a singular focus on promoting products manufactured in the United States.
MadeInAmerica.com, the Leesburg, Florida-based company behind the convention, said it has high hopes for the event, with an expected crowd of up to 30,000 and up to 800 exhibitors. It will be open to both the public and business-to-business buyers.
But industry experts—including those with the convention center—told IBJ they are unconvinced the event will draw such a big crowd in its inaugural year; they have more truncated expectations.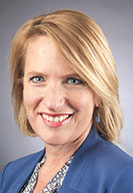 Hennessey
"We're open to seeing what those numbers bring," said Indiana Convention Center Director Debbie Hennessey. "We always start on the low side, and [about] 10,000 is what we're projecting for our staff. But as the event draws closer, we'll certainly have a better idea of the expected crowd size."
Hennessey said the convention center's low estimate is typical for new events and is meant to avoid breaking the budgets of event planners. The convention center can bring in additional workers and resources if the crowd size is higher than estimated, but always looks to keep down costs when possible, she said.
"We're keeping this in line with what we have seen for other first-time shows," Hennessey said.
Made in America is virtually unknown in the convention industry, having only announced plans for the Oct. 3-6 exposition in late February.
Several meeting planners said they weren't aware such an event was being planned, and Visit Indy, which partners with the convention center but operates separately, estimates a crowd of about 7,500.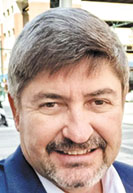 Buckner
But Made in America CEO Don Buckner said the group is confident in its projections. He said the company selected Indianapolis because of its facilities, the city's record as a hub for manufacturing, and its proximity to other manufacturing-heavy areas, including Michigan, Illinois and Ohio. He expects hundreds, if not thousands, of visitors from outside of Indiana.
The expo is expected to use about 421,000 square feet of exhibit hall space on the convention center's south side, with an option to use an additional exhibit hall, if needed.
In addition to a trade show, several speakers are planned, including "China Rx" author Rosemary Gibson, Harry Moser of the Reshoring Initiative, and John Rich of the country band Big & Rich. A kickoff concert featuring the band is slated for opening night.
Nearly 400 companies have already signed on to exhibit, Buckner said, with hundreds more expected. The exhibitors are all required to adhere to the Federal Trade Commission's guidelines for American-made products, though Buckner acknowledged it's difficult to monitor whether groups truly adhere to those rules.
"We are not the police. We allow companies to self-certify that they're in compliance," he said. "If we find out that's not the case, obviously we will intervene—and, of course, the FTC will have something to say that won't be very kind to them."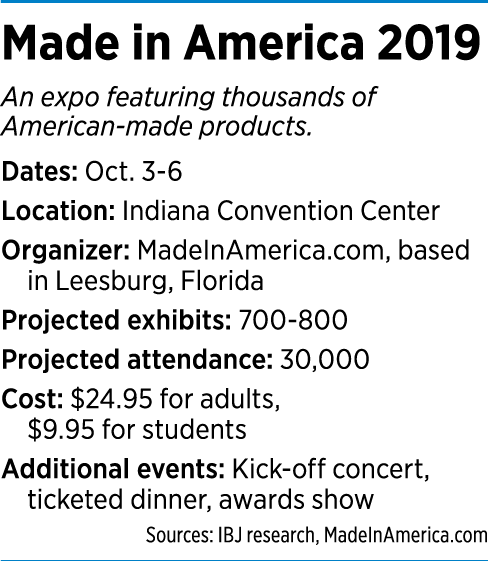 Buckner said he has been trying to put together a trade show for U.S.-made products for nearly 20 years. But he said he had "to wait for the conditions to be right for us to move forward with the idea."
The group is nonpartisan, Buckner said. But it backs efforts on both sides of the political aisle supporting American-made products, pointing to the Trump administration's support as well as that of Democratic-leaning organized labor groups.
He said he hopes the Indianapolis show will be the first of many for Made in America, noting he has big plans for growth, including potential regional shows to pair with the national show.
Buckner would like the event to attract lawmakers and politicians and serve as a springboard for bipartisan discussions related to American manufacturing and labor policy.
"The recipe for sitting these people down is still being put together—but we have some ideas," he said.
Made in America expects to launch an advertising blitz (likely with assistance from Visit Indy) in the next two months as it looks to draw people from across the region and the country. That will include a social media campaign and traditional media like radio and print advertising, Buckner said.
Made in America's 10-person staff is working with Indiana Convention Center event planner Kayla Garcia, as well as Visit Indy and a team of outside meeting and event professionals.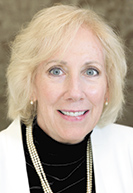 Locklear
Debbie Locklear, president of Indianapolis-based Meeting Services Unlimited, is not involved with the event and said she's surprised Made in America is publicizing what she described as "high figures" for attendance at a brand-new event.
"Usually, groups are a bit more conservative with their [public] estimates on the first time out," she said.
"I'm a bit perplexed by how they arrived at their figures, but I certainly wish them all the best."
She said the hotel blocks reserved for the trade show—which appear to be for about 25 rooms at each of one dozen hotels downtown and near the airport—are a good indication that Made in America has big aspirations but is still behaving in a restrained manner.
"That's certainly a good sign, from a planning standpoint, that they haven't overextended themselves," she said. "That's the responsible way to handle things."
Locklear, who has more than 30 years of experience in the meeting and convention industries, said she could not offer her own attendance projection but would expect the first year to be relatively low, with the opportunity to grow later.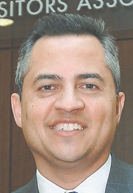 Hoops
"That's certainly a good sign, from a planning standpoint, that they haven't overextended themselves," she said. "That's the responsible way to handle things."
Leonard Hoops, president of Visit Indy, said he is optimistic about the trade show, saying it "has the potential to be a major regular event in Indy." But he recognized the group's expectations for the show are lofty.
"They have certainly set very ambitious targets for a first-time show, but it's clear the event organizers are incredibly passionate about their mission," he said in a written statement. "There is relatively little financial risk to the city and event venues and very high economic upside for our community."•
Please enable JavaScript to view this content.