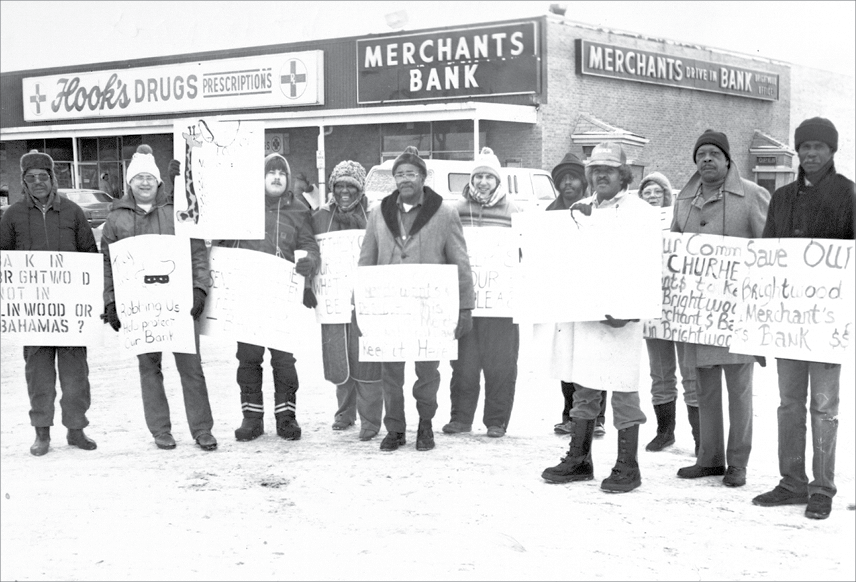 In 1985, Merchants Bank said it would close a branch in the Martindale-Brightwood neighborhood. It was the last branch in a neighborhood that once had a thriving business center. Members of the neighborhood association protested the closure, worried that other stores in the Brightwood Shopping Center would close as well. In the previous two decades, the neighborhood had lost a doctor's office, accounting office, insurance company, Salvation Army store and Cohen Bros. department store. Today, the ZIP code that includes Martindale-Brightwood has one FDIC-insured institution, a PNC branch. See page 1A for a story about how low-income people bank.
Sources: The Polis Center, Indiana Historical Society
Credit: This photo is courtesy of the Indiana Historical Society and is part of the Indianapolis Recorder Collection. More images are available at images.indianahistory.org.
Please enable JavaScript to view this content.