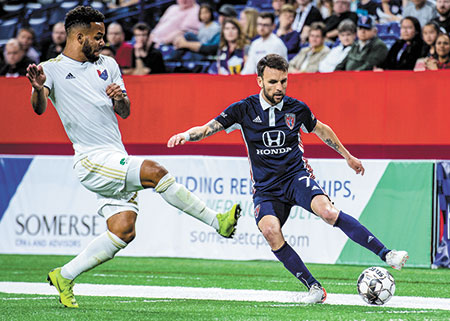 Indy Eleven owner Ersal Ozdemir still has many hurdles to leap to make his soccer stadium a reality.
He scored a huge Statehouse victory in April, winning approval of a funding mechanism for the stadium he says he needs to have a shot at moving his team into the top-tier Major League Soccer.
But he's not yet nailed down a site nor won anything more than conceptual support from Mayor Joe Hogsett's administration.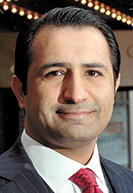 Ozdemir
Legislation approved by the General Assembly authorizes the creation of a professional sports development area that would encompass a $550 million, mixed-use development known as Eleven Park that Ozdemir wants to build.
That project would include a $150 million, 20,000-seat outdoor stadium. The stadium would be publicly funded, with up to $9.5 million in tax revenue captured within the PSDA for up to 32 years to pay off the bonds. Other aspects of Eleven Park, including apartments and office space, would be privately funded.
The Indy Eleven would have to sign a long-term agreement with the Capital Improvement Board, a quasi-governmental panel controlled by Hogsett appointees, and pay 20% of stadium construction costs.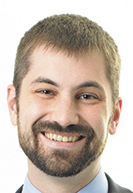 Cook
Aspects of the plan would require City-County Council approval, and the Metropolitan Development Commission, which also is controlled by mayoral appointees, would have to create the PSDA.
Thomas Cook, chief of staff for Mayor Joe Hogsett, said city officials want the Eleven to come to the table with all project details in hand, including a final site and financing documents.
"We've made it clear to them that, if they can come back to us with a holistic proposal—inclusive of a site, funding and the scope of their whole project—we're definitely willing to consider it," Cook said.
Moving forward with the project also would require the approval of the State Budget Committee.

Indy Eleven officials have met with city officials at least twice since the legislative session ended in April. "We feel like we're definitely at the beginning of the conversation, and that's probably exactly where we should be, just a few months after the legislation was passed," Cook said.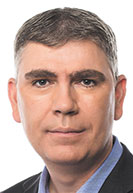 Stremlaw
The Eleven declined multiple interview requests. Instead, CEO Greg Stremlaw issued a statement that included only generalities:
"Positive conversations surrounding Eleven Park continue between Indy Eleven, the city of Indianapolis and community partners, and those include discussions on the best location for this project that will be a transformational neighborhood development in the city of Indianapolis."
People familiar with the discussions say Ozdemir's favored location is a 15-acre site west of Lucas Oil Stadium.
The Indiana Finance Authority in 2016 acquired the property from Minneapolis-based paint maker Valspar Corp., which had taken ownership as part of its $762 million purchase of Indianapolis-based industrial-coatings maker Lilly Industries Inc. in 2000. Valspar cleared it, and put it up for sale.
A source familiar with Indiana Finance Authority's operations told IBJ the agency has not been approached by Indy Eleven about a potential sale of the site, though individuals at IFA are familiar with the team's interest in its redevelopment.
Ozdemir also has considered a handful of other sites, including the former Broad Ripple High School, which closed after the 2017-2018 school year and the Lafayette Square Mall area.
Ozdemir has hoped to build a stadium since at least 2015, when the team unsuccessfully sought $82 million, for a taxpayer-funded venue.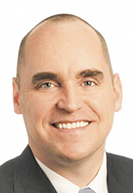 Mallon
CIB Executive Director Andy Mallon, said in a statement that he would like to see the stadium come to fruition.
"We are in the early phases of the process and look forward to continued discussions with Indy Eleven about what could be an exciting addition to our roster of world-class venues," he said.
Indy Eleven officials previously have said they hope to begin construction on the stadium early next year, in hopes of completing it for the 2022 soccer season.
The Eleven currently are in the second-tier United Soccer League Championship Division; they play their home games in Lucas Oil Stadium. Team officials have said a new stadium is essential to achieving their dream of moving up to the MLS.
In a mid-April statement, Stremlaw said it was "premature" to discuss a move to the top American soccer league "until there is a clear path forward for a soccer-specific stadium."
This spring, MLS Commissioner Don Garber told the St. Louis Post-Dispatch the league plans to expand from 24 teams to 30, with the first three expansion teams added next year.•
Please enable JavaScript to view this content.