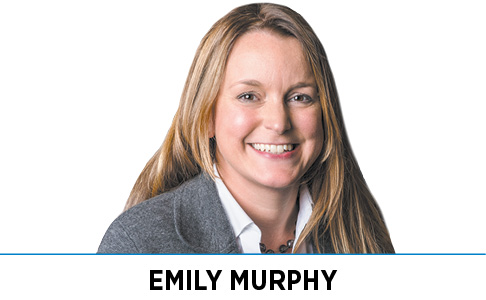 I have been thinking a lot about credibility lately. Actually, every time I read an article or watch the news, I think about credibility.
In this world of fake news, social media influencers and an abundance of information always available at our fingertips, how do you find trustworthy sources? Without conducting hours and hours of research on our own, how is the public supposed to know who is being truthful? Who is honest, unbiased and telling the full story? Who is the credible source?
Just as we try to find truth in a constant barrage of information and messaging every day, your own communications (email and otherwise) during the day can make or break your own credibility and trustworthiness. And it's not only you who needs to come off as credible to clients or customers; you are representing your company or organization, as well.
I teach business communications to students at the Indiana University Kelley School of Business in Indianapolis. Credibility is the main, common theme throughout the course. How do people communicate positive messages, negative messages, persuasive messages and even incredibly boring messages, while maintaining (or better yet) enhancing their own credibility—or their company's credibility? Peter Cardon states in his 2016 book, "Business Communication: Developing Leaders for a Networked World," that credibility is contingent upon three factors: competence, caring and character. If any of those is perceived to be lacking, the three-legged stool tips over. The person loses credibility.
Think about it. We all have people in our lives who have lied to us or withheld information from us or who just don't seem to know what they are talking about. Once that negative impression is made, it is hard to trust anything the person says.
In the working world, a company's reputation for trustworthiness is everything. There is a reason websites such as Yelp and Nextdoor are so popular: We are all looking for credible people and companies with whom to do business.
A tough pill for my students to swallow is the fact that, when they begin their careers, they will have little to no credibility. How unfair! It would be nice if we were all given the benefit of the doubt on day one. But trust and credibility have to be earned. And when a person's credibility takes a hit, it needs to be built back up.
Do you consider your own credibility when you need to send out an email or have a conversation with a colleague? Think about Cardon's three key factors:
◗ Are you giving the audience any reason to question your competence? Is your information accurate? Complete? Are there any mistakes, spelling or otherwise?
◗ Do you come across as caring? Have you truly considered the impact of your message on others? If there is a negative impact, do you explicitly state your concern?
◗ Can your character be questioned? Are you hiding anything? Not being transparent? Are you giving anyone reason to question your motives?
It's not only email these days, either. We work in a fast-paced world. A quick text between colleagues, business partners or with a client could be misconstrued, as well. That text doesn't go away—and can easily be spread on social media if someone doesn't like what you've said.
If you come across as a competent and caring person of character in all your communications, you'll keep enhancing and building your credibility—which, in turn, enhances the credibility of your company.
How you are perceived by someone else is reality to that person, regardless of whether the impression is accurate. Taking a moment to think about those three factors before texting or emailing could save you, your reputation and your company from costly consequences.•
__________
Murphy is a lecturer in business communications at the Indiana University Kelley School of Business at IUPUI. She's filling in this week for Liz Malatestinic.
Please enable JavaScript to view this content.