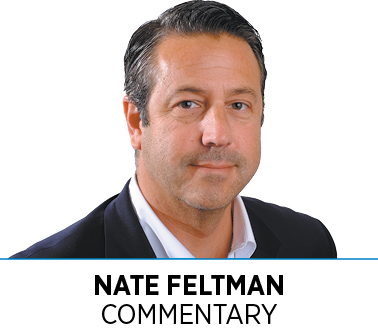 How will Indianapolis compete with Nashville, Tenn.; Columbus, Ohio; and Austin, Texas, in the race for talent? What measures should we take to curb the rising crime rate in Indy? How can we improve Indianapolis Public Schools? What is the new vision for Circle Centre mall? How do we address the rising panhandling and homelessness problems? What tax policies will most effectively fund public improvements? And, yes, how do we cost-effectively tackle our city's infrastructure woes (e.g., potholes)?
How effectively our city leaders address these questions, among many others, will determine the trajectory of our city. Will we become a magnet for talent and innovation or will we fall further behind cities that are growing at twice our rate? Will we make investments that improve our quality of life and quality of place (e.g., green space, Indy Eleven soccer stadium, river beautification), or will we be happy with the status quo?
This November, Indianapolis will elect its next mayor. While the mayor of our city is not solely responsible for its successes and failures, a mayor's leadership (or lack thereof) can be a catalyst for important changes that can hurtle a city forward or allow it to decay. Think about the transformational change Mayor Dick Lugar brought about with Unigov. Or Mayor Bill Hudnut's "Build it and they will come" bet with the Hoosier Dome, which helped land the Colts in Indy. And Mayor Greg Ballard's important decision to take the water company out of the political realm and transfer it to Citizens Energy, a public trust that can run it more efficiently than the city while simultaneous raising hundreds of millions for infrastructure improvements.
Given the importance politics plays in the advancement of our city and state, IBJ is partnering with the Indy Chamber for this year's HobNob event on Aug. 29. The event will feature the first mayoral debate between Democratic Mayor Joe Hogsett and his Republican challenger, Jim Merritt. IBJ city government reporter Hayleigh Colombo will moderate the debate, while two other members of the IBJ political team—state government reporter Lindsey Erdody and Managing Editor Lesley Weidenbener—will also be part of the action.
We are proud to partner with Indy Chamber on this year's important HobNob event. The Indy Chamber, led by its collaborative and innovative leader—CEO Michael Huber—is an important local institution that advocates for progress and continuous improvement of the greater Indianapolis area. Indy Chamber members are the businesses and not-for-profits that provide the jobs and investments that sustain and grow our community.
The HobNob partnership with the Indy Chamber marks IBJ's continuing effort to inform and engage our readership. We have not only increased our reporting on the political front, but we have and will continue to advocate for change that will make our city and state an even better place to live and grow a business.
Our recently launched weekly e-newsletter, The Rundown, by IBJ reporter Lindsey Erdody, rounds up the government and political news every Friday. Our bimonthly Forefront supplement (which is included with IBJ) provides you with insight into important issues affecting our city and state with articles authored by community and political leaders.
This year's Indy Chamber/IBJ HobNob featuring the first mayoral debate will not disappoint. Join business executives, civic and government leaders as we mark the official kickoff of campaign season on Aug. 29 at the Crowne Plaza. Sponsorship opportunities are still available and you can register at www.indychamber.com/events/2019-hobnob.•
__________
Feltman, an attorney and former secretary of commerce, is a shareholder in IBJ Corp. To comment, send email to nfeltman@ibj.com.
Please enable JavaScript to view this content.