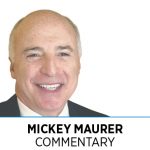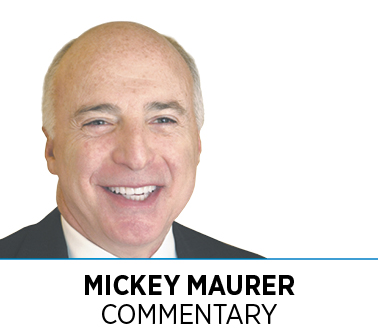 Adam Neumann's WeWork, a provider of shared workspaces, is the largest commercial tenant in Manhattan and once touted as one of the most valuable startups in the world. Earlier this year, the New York-based company was valued by venture capitalists at $47 billion. Today, it might not garner 47 cents.
In his race to ignominy, Neumann had already cashed out more than $700 million from his company, much of it to support his profligate lifestyle. Neumann's titanic pratfall is reminiscent of the antics of Hoosier scammer Tim Durham. Durham could have matched Neumann in Duesenbergs, Gulfstreams, mansions and yachts. They both could party. A few years ago, Janie and I were invited to a fundraiser for then-Marion County Prosecutor Carl Brizzi at the Durham mansion on Geist Reservoir. One of our friends at the affair enthused that the previous year a number of Penthouse posers attended a shindig there topless. In the next breath, Janie declared, "We're outta here!"
Ego was the temptress to both of these entrepreneurs. Durham expressed his hope to become the richest man in the world. Neumann bragged he was going to lead the free world, even as concern grew over the company's massive losses and its hard-partying corporate culture.
There is a difference. Many of Durham's victims were mom-and-pop investors who trusted him with retirement nest eggs, whereas Neumann flimflammed JPMorgan CEO Jamie Dimon, at one time thought to be an astute banker. Now, I wouldn't let him invest my mother's 401(k). Durham has 50 years in the stir to contemplate what might have been had he not yoked his considerable intelligence to his even larger ego. Neumann has not been charged and might never suffer that indignity. But the WeWork board has ousted him as CEO, and he's lost his reputation and much of his fortune.
Neumann and Durham do not own the franchise for destructive egos driving decision-making. More than 25 years ago, egos got in the way of a transaction that would have altered the course of banking in central Indiana.
Indianapolis was the headquarters of three major national banks, Indiana National, Merchants and American Fletcher. The custom of the day was to recruit successful businessmen to populate bank boards. Appointment to a bank board signaled that you had arrived. And so, I accepted a position on the board of Merchants, an institution controlled for generations by the Frenzel family. A courtly Nick Frenzel personally visited my office to bestow the honor.
Thinking I could make a difference, I began to accumulate Merchants stock. Shortly thereafter, I was summoned to the executive suite and ordered to unwind those transactions. Merchants and Indiana National were involved in exploratory secret merger talks, and my first cousin, Morrie Maurer, was the point person for Indiana National.
I agreed my ill-timed stock purchases would appear unprincipled. But by the time I liquidated my holdings, the negotiations blew up over one issue: Who would run the bank.
Would it be Tom Miller, who as CEO of Indiana National under the tutelage of Tom Binford had led the bank back from the brink of insolvency? Or Nick Frenzel, the sixth member of the Frenzel family to serve as Merchants' CEO. Neither was willing to surrender, and the merger documents went into the shredder.
About a year later, the Office of the Comptroller of the Currency strong-armed an ailing Merchants into a merger with a white knight riding a dead horse, Cleveland based-National City, which in turn led to the establishment of The National Bank of Indianapolis. But that's another story.•
__________
Maurer is a shareholder in IBJ Corp. To comment on this column, send email to mmaurer@ibj.com.
Please enable JavaScript to view this content.