A scruffy, dejected-looking dog sits hunched in a cramped cage as the words "puppy mills" flash across the screen and a melancholy piano tune plays in the background.
"We all know puppy mills: cruelty, neglect," a male narrator's booming voice chimes in. "We expect our laws to protect dogs, but now an out-of-state company called Petland is trying to change our state law to enable puppy mill cruelty."
The 30-second commercial paid for by the Humane Society of the United States is taking aim not just at Petland—which denies links to so-called puppy mills—but also at state lawmakers, urging central Indiana TV viewers to tell their state legislators to vote against Senate Bill 134.
The controversial measure would gut an Indianapolis ordinance that bans pet stores from selling dogs, cats and rabbits from any source other than a shelter or not-for-profit animal rescue organization, essentially eliminating an outlet for breeders. SB 134 also would bar other local communities from adopting similar measures in the future.
The high-stakes battle pits the Humane Society of the United States and its efforts to protect animals against some national pet store chains, including Petland Inc. and Fishers-based Uncle Bill's Pet Centers, which say they simply want to be able to continue to sell puppies from USDA-licensed breeders.
Also hanging in the balance is local control over such issues.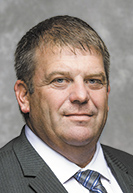 The bill's author, Sen. Blake Doriot, R-Goshen, has described the legislation as a free-market bill supporting the rights of dog breeders and small business owners. He said his father and grandfather were both breeders who treated their animals with dignity and respect.
"For some reason, it keeps getting insinuated that [breeders] are a bunch of backyard butchers that keep their animals in dog crates filled with mud and feces," Doriot said. "I take offense to that."
In reaction to criticism from groups like the Humane Society of the United States (an advocacy organization with no direct connections to similarly named shelters) and the American Society for the Prevention of Cruelty to Animals, the bill was amended to require pet stores to obtain animals only from USDA-licensed breeders that meet the standards of the Purdue University College of Veterinary Medicine's Canine Care Certified program. It would also require breeders to be recognized by a kennel society.
"This bill raises the standards of animals sold in these stores," Doriot said. It wasn't enough, though, to get the bill's key critics on board.
The GOP-controlled Senate passed the bill 29-18, with eight Republicans joining Democrats in opposition, sending it to the House for consideration. The House Agriculture Committee heard testimony on the legislation March 20 but hasn't taken a vote.
The committee's chairman, Rep. Mike Aylesworth, R-Hebron, told IBJ that members are addressing "shortcomings regarding enforcement" in the bill's language and could vote as early as next week.
Interests on both sides of the issue have hired high-powered lobbyists to make their case.
Petland has retained Taft Stettinius & Hollister and Ohio-based marketing firm Swing State Strategies to persuade lawmakers to support the bill. Uncle Bill's Pet Centers, which has six retail locations, including two in Indianapolis, has hired Zionsville-based 610 Strategies to lobby lawmakers.
"We don't believe Marion County residents want our two stores to go away," Uncle Bill's CEO Lori Wilson said, a reference to the Indianapolis ordinance that prohibits the sale of dogs. "We want to make sure people understand these dogs come from good environments."
To supplement its ad campaign, the Humane Society of the United States hired KWK Management Group, a Brownsburg-based government relations consulting firm, to help deliver its message. The not-for-profit also has an online petition against the bill.
IndyHumane, an Indianapolis animal rescue and adoption not-for-profit that is not affiliated with the Humane Society of the United States, does not take positions on pending legislation, said its CEO, Donna Casamento.
"However, we believe that mass breeding operations, and the inhumane conditions they generally provide, should not be in business," Casamento told IBJ.
The group's shelter on Michigan Road takes in about 320 animals per month. Rather than selling to pet stores, IndyHumane matches individuals and families with homeless pets for adoption, often partnering with retail chains PetSmart and PETCO to host adoption events at their stores, Casamento said.

Petland fights back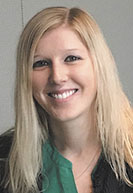 Petland Inc., an Ohio-based national pet retailer with about 130 stores in the U.S., including four in Indiana, has been a frequent target of the Humane Society of the United States' "puppy mill" messaging.
Most large chains, including PetSmart, stopped selling puppies in the mid-1990s after facing pressure from animal welfare activists. Petland is the only national pet store chain that continues to rely on dog sales as a part of its business.
The company maintains that it carefully vets its suppliers and only procures animals from USDA-licensed breeders with clean records, but the Humane Society of the United States has published reports claiming the chain has purchased dogs from commercial breeding farms and breeders with animal welfare violations.
"It's very clear that this bill is coming from Petland," said Samantha Morton, the Indiana director for the Humane Society of the United States. "They are working very hard to stop local communities from passing meaningful pet store regulation."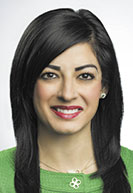 Petland has lobbied for similar legislation in other states, including Florida, which passed a bill last year that would have allowed businesses to file legal action against cities and counties if their ordinances caused at least a 15% loss in profits. Gov. Ron DeSantis vetoed the legislation.
Mehek Cooke, a lobbyist for Petland, said the retail chain wants to work with its franchise owners to protect their ability to buy and sell puppies.
"There is a huge misconception that pet stores buy from puppy mills," Cooke said. "This is legislation to protect commerce. We just don't want to be closed down because there is a huge culture war that's happening right now. And unfortunately, if they're coming after our pets, then livestock will be next."
Regulating breeders
In LaGrange County, home to the third-largest Amish community in the United States, Devon Troyer and his family have been successfully breeding and selling puppies for the past 23 years.
The Amish are known for breeding livestock and other animals for trade, but Troyer feels his community has been unfairly targeted by animal rights activists.
"There are substandard breeding practices, but what is not well known is that there are some amazing kennel operations out there where the standards of care are higher than your average pet owner," Troyer said.
Jonathan Lawler, spokesperson for the Indiana Council for Animal Welfare, which represents the largest dog breeding organization in the state, said Indiana breeders have changed their practices to reflect the needs of consumers.
"If we continue to ban pet stores, it will further drive people to online sales [by] substandard breeders, parking lot and Craigslist deals that never typically work out for the person purchasing the animal," Lawler said.
He also argues that groups like the Humane Society of the United States need puppy mills to stay in business so they can continue to use them to raise money.
That's an accusation Morton flatly denies.
"We know that responsible breeders don't sell to pet stores" Morton said. "We have records from the U.S. Department of Agriculture that show specific violations of these facilities with photographs, so it's not something that is made up. It's backed by research."
Every year, the Humane Society of the United States publishes a "Horrible Hundred" report that includes the names of breeders, brokers and animal care facilities that have been hit with USDA violations.
Three Indiana puppy dealers made the 2021 list. The report noted that some states, including Indiana, "have commercial breeder inspection laws on the books that they rarely enforce, and our requests for public records often yield scant information."
"Indiana has more puppy mills in the United States than any state except Missouri, but our records requests for information on breeders with violations yielded almost nothing of value, indicating the state is not vigorously inspecting," the report added.
Despite the breeding standards laid out in SB 134, Morton said, the legislation lacks the teeth to crack down on bad breeders.
"Really what this bill is about is preempting local control over pet store regulation," she said.
The USDA is the only agency that has the authority to regulate breeders, and animal rights activists say the agency doesn't have enough inspectors to crack down on puppy mills.
The agency's own internal audit in 2021 found that its inspection program "did not consistently address complaints it received or adequately document the results of its follow-up" due to the lack of a documented process "for responding to complaints or for recording the results of the agency's actions."
The Indiana Board of Animal Health requires commercial brokers who sell at least 500 dogs a year to register with the state and to obtain a USDA license. Breeders that maintain more than 20 female breeding dogs a year must also register.
There are 191 commercial dog breeders, six brokers and 28 kennels registered with the Board of Animal Health, according to Sarah Simpson, general counsel for the agency.
The board hasn't conducted any complaint-based inspections in the last 12 months, she said, but it can issue violations, corrective actions and cease and desist orders. For repeat offenders, the agency files civil penalties and criminal violations.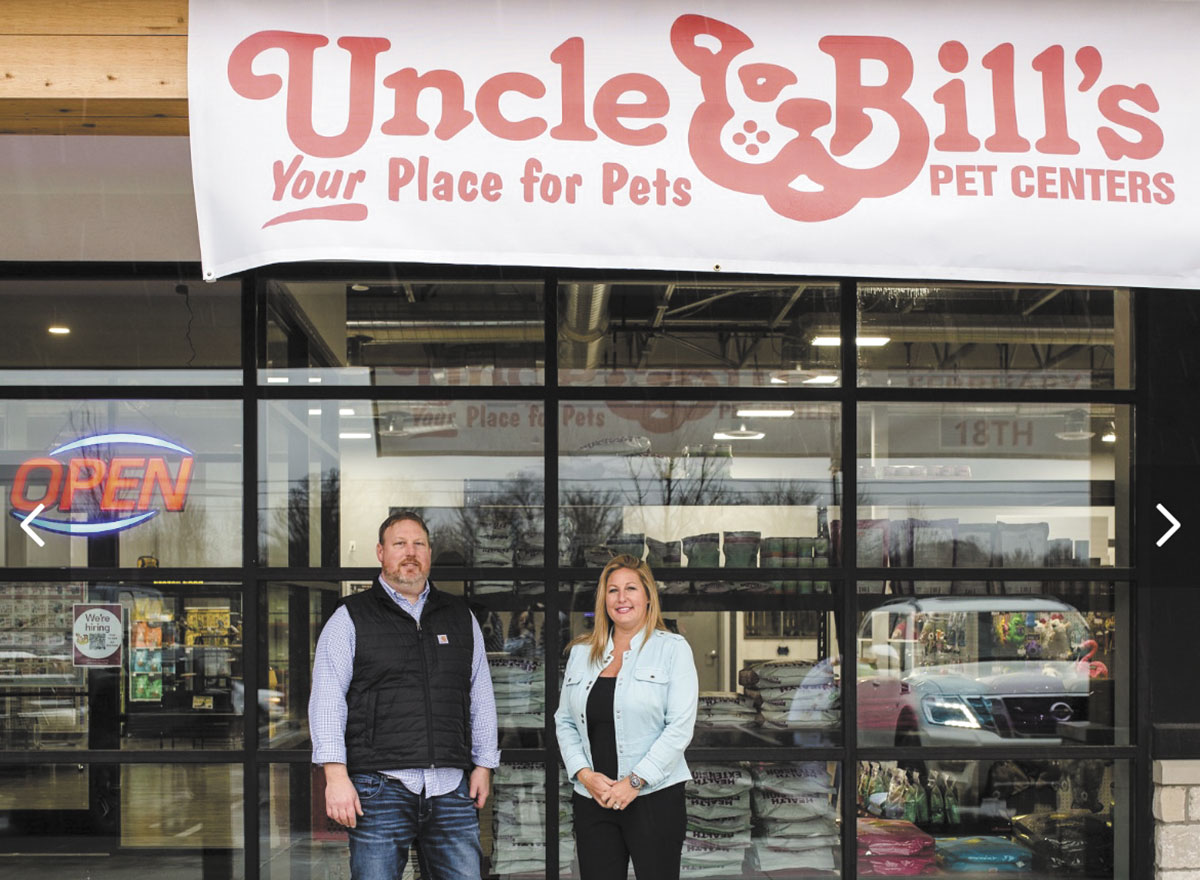 Local interest
About a month after Sen. Doriot filed his bill at the Statehouse, several Indianapolis City-County Council members introduced an ordinance that would ban most local retail sales of cats, dogs and rabbits with the intention of alleviating overcrowded and understaffed animal shelters and to prevent an expansion of puppy mills. Under the proposal, pet stores wouldn't be allowed to sell those animals unless they were obtained from a shelter or not-for-profit animal rescue organization and for no more than $500 each.
"This ordinance really addresses two concerns—animals in abusive situations as well as overcrowding at our animal care and control," said Councilor Zach Adamson, a Democrat who co-authored the ordinance.
Adamson said he was unaware of Doriot's bill when he introduced the proposal.
The council passed the ban on March 6, and state lawmakers responded by amending Senate Bill 134 to take effect retroactively to Jan. 1—a move that would nullify the provisions regarding dogs in the council's ordinance.
"It doesn't leave us a lot of wiggle room," Adamson told IBJ. "We will cross that bridge when we get to it, but that's not to say there will be anything that we can do about it."
At least a dozen Indiana communities have ordinances preventing pet stores from selling animals obtained from breeders, including Bloomington, Carmel and Columbus. But those wouldn't be affected by the bill because they were approved before Jan. 1.
Educating breeders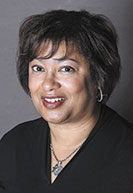 Candace Croney is director of the Center for Animal Welfare Science at Purdue University and developed the certified Canine Care Certified program cited by the state legislation. She said commercial dog breeding can be done safely through education and outreach efforts.
But she acknowledged she didn't always feel that way.
In 2012, Croney was invited to tour several commercial breeding operations throughout the state. She agreed reluctantly and said she found that while many of the dogs were in fine physical condition, they showed some concerning behaviors, which she attributed to the animals being kept in small cages with little outdoor time.
"I saw dogs that looked physically healthy, but as a behaviorist, I was not happy with what I was seeing," Croney recalled.
The following year, the Indiana Board of Animal Health asked if she would be willing to attend one of its meetings to talk about the importance of animal welfare to a group of commercial Amish dog breeders. She initially declined the meeting, having heard rumors that Amish dog breeders ran puppy mills.
"I'm not proud of that," she said. "Everything I knew came from the internet, even though I work in the animal welfare space."
Despite her reluctance, she agreed to meet with the breeders and was surprised to discover a willingness to learn best practices.
"Not only did they try to do these things, they kept asking for more advice on what they could do differently," she said. "They went to work to really systematically restructure their practices, sometimes going up against friends and family to make those changes. I did not expect that to be the case."•
Please enable JavaScript to view this content.