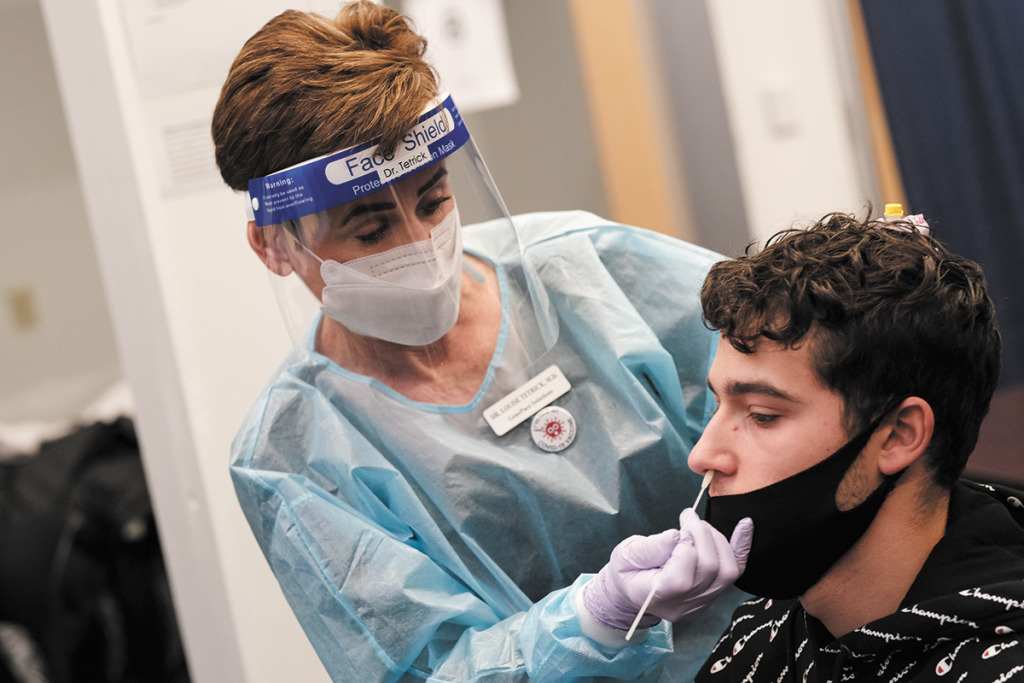 The testing laboratory at GenePace LLC sits quiet much of the time, running only 100 or so COVID-19 tests a day.
But the 3-month-old firm, which collects and tests samples for workers from Pacers Sports & Entertainment and other clients, is scrambling to find more business to keep its equipment busy all day long.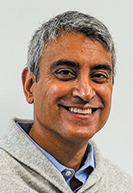 "We could do 10,000 samples day," said Sanjay Malkani, a co-founder, pointing to an array of equipment, including computers, analyzers and a freezer that can store samples or vaccines at negative 80 degrees. "We're using next-generation technology here. We're ahead of the curve."
Sports events are a possible source of new business. Already, GenePace is testing Butler University student-athletes and preparing to be the testing firm for the Horizon League men's and women's basketball championship in Indianapolis March 9-10.
But a much bigger event that kicks off next month is hanging like a plum: the NCAA men's basketball tournament.
The entire tournament, 67 games, will play in Indiana over 19 days beginning March 18, attracting tens of thousands of athletes, journalists, coaches, trainers and family members.
The NCAA has already hired Indiana University Health, the state's largest hospital system, to provide health-related support, including the administration of daily tests for athletes, coaches and others.
IU Health isn't revealing the details of its testing program or whether it will contract with firms like GenePace for help.
It will be a big job, even for a health care system that runs a huge testing laboratory downtown that can analyze tens of thousands of samples a day, chiefly for patients in its clinics and hospitals.
IU Health also declined to discuss in any detail how it will manage health and safety for the tournament. Instead, it referred questions to the NCAA, which has assembled a thick protocol on all aspects of daily living, including rules that athletes will take their meals alone in their hotel rooms or in physically distanced meal rooms with assigned seating. Athletes, coaches, officials and others will also wear contact-tracing devices throughout the tournament, including practices and games, which will provide data for video analysis later.
GenePace and other small laboratories around town say they could help at the tournament—or at any of a number of other large events scheduled throughout the year.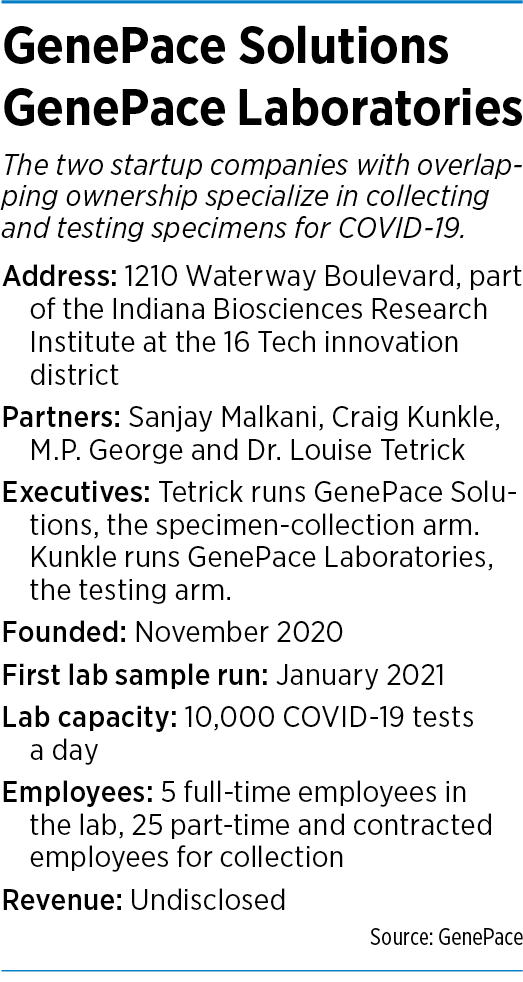 Levels of risk
As the pandemic enters its second year, Indianapolis is trying to slowly ramp back up and reclaim its role as a center of large-crowd events. The calendar traditionally includes such marquee events as the Indianapolis 500, Gen Con tabletop-game convention, Indiana State Fair and Indiana Black Expo Summer Celebration.
But as COVID-19 continues to infect and kill thousands of Americans, event organizers have to convince the public they are taking every possible step to keep people safe. Otherwise, events like the NCAA tournament, a corporate convention or the state fair could quickly turn into super spreaders, infecting hundreds or thousands of people.
The U.S. Centers for Disease Control and Prevention has guidelines for large-scale gatherings and events and rates them on a four-tiered scale from lowest to highest risk.
Large in-person gatherings at which attendees have traveled from outside the local area and struggle to remain spaced at least 6 feet apart get a rating of "highest risk." Just below that are medium-size gatherings, where people are coming from outside the area but are able to maintain social distance.
It's difficult to say which of those two tiers the NCAA tournament falls into, as it has features of each. The CDC did not return phone calls to discuss the matter.
But several other large out-of-town gatherings have caught the notice of the CDC, including a choir event in Washington state last year, where 53 out of 122 members contracted the virus and two died after attending two rehearsals, according to CNN.
In New Hampshire, 158 people associated with 23 ice hockey teams or organizations were diagnosed last year with COVID-19.
And last weekend, a national cheerleading competition in Atlanta attracted tens of thousands of youth cheerleaders, coaches and spectators. Event organizers required all coaches and performers to wear masks when entering the building and during transitions between practices and performances, according to CNN.
The performers weren't required to wear masks during their performances, and the event guidelines didn't mention testing or screening attendees.
Such large-crowd events have the potential to become super spreaders, say health experts, if organizers and participants aren't diligent in maintaining social distance and wearing masks as often as possible.
Weighing factors
Another big factor: the infection rate in a city or state. Infection rates measure the frequency of new cases, giving officials an idea about how quickly and widely the virus is spreading.
In Marion County, the seven-day positivity rate was 6.3% as of Tuesday, down from 15.5% in early January.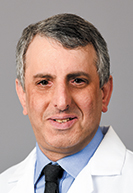 "If you'd asked me two months ago, when the rate was sky-high, I would say nothing could really be very safe with large events," said Mark Kaplan, chair of the Department of Microbiology and Immunology at the IU School of Medicine. "Now, with the rates going down, the risk is less. … You can never classify something as being totally safe or unsafe. It's always how much risk you have."
Marion County health officials have yet to announce how many spectators will be permitted at the March Madness games.
The health department has been in weekly discussions with the NCAA about keeping the event safe. All large events are required to submit a risk-mitigation plan for review. The plans need to address social distancing, crowd flow, the availability of hand sanitizer and other health issues.
COVID-19 testing is not a requirement of the county's health protocol for large events, said Curt Brantingham, the county health department spokesman.

"But testing is part of the plan with the NCAA as mentioned in a release last month about COVID-19 protocols for players and team staff for the upcoming games," he said in an email to IBJ.
He said it is ultimately up to each event and facility to follow the plan. He directed further questions to the NCAA.
Small and nimble
Many large events, including the NCAA tournament, will routinely offer COVID-19 testing to reassure people the event is safe. And that delights laboratories around town.
Patients Choice Laboratories, an 8-year-old company based in Indianapolis, said it considers large sports events a natural part of its business. It collected and analyzed samples at the USA Basketball tournament in Indianapolis in November.
"Since then, we haven't picked up a lot of sporting events," President Brad Moss said. "But we're actively trying to get involved. We've talked to IU Health about being a backup lab."
This month, the company touted its latest testing method, a saliva test, which it says is less invasive and bothersome than a nasal swab.
At GenePace, company officials said they could easily pick up an armload of events—a development that would boost the startup's fledgling business and help the city right itself after a bruising year.
"The idea that we can get Indianapolis up and moving again, this is important to us," Malkani said. "We want the city to shine. We definitely think we have a role."
It might seem like a brash statement from a company that was formed just three months ago and ran its first test in January. But GenePace officials say they are small and nimble—and can step in quickly.
The lab's biggest selling point: more than $1 million in new technology, which it says allows the company to turn around tests in a matter of hours.
GenePace rents space for its laboratory in a large back room of the Indiana Biosciences Research Institute at 16 Tech, the city's new innovation district just north of the IUPUI campus. Its website went live just weeks ago.
The name GenePace is a combination of the company's ability to analyze the molecular level of genes and the fast pace it likes to boast about.
Several GenePace clients say the young company is able to do the critical job of taking and analyzing samples for COVID-19, lest an infected worker or employee spread the virus.
Pacers Sports & Entertainment uses GenePace to test its staff coming into Bankers Life Fieldhouse for work or game-day responsibilities.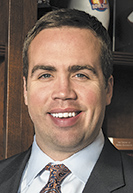 "Regular staff testing is an important part of our COVID-19 health and safety measures designed to ensure the safest possible environment for our guests, employees and teams," said Pacers spokesman Danny Lopez.
The Indiana Sports Corp., an economic development group that works to land major sports events in the region, uses GenePace to test its workers who come into the office, collecting samples three days a week.
"Initially, they were kind of advising us as an organization on safety protocols for some of our events that we were hosting," said Ryan Vaughn, president of Indiana Sports Corp. "Ultimately, they helped us source some testing equipment for our own events, and then some college and USA Basketball events in the fall."
Veteran team
GenePace has assembled a leadership team with a long list of experience and accomplishments.
Malkani formerly worked as global president of the toxicology division of Alere Inc., known for analyzing samples for HIV, tuberculosis, malaria and other diseases, which was bought in 2016 by Abbott Laboratories Inc. for $5.3 billion.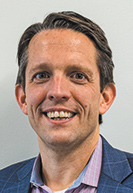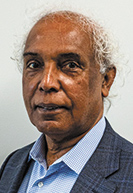 GenePace's chief scientific officer, M.P. George, worked with Malkani at Alere, overseeing the laboratories of one of the largest toxicology businesses in the country.
The chief operating officer, responsible for managing the business, is Craig Kunkle, former chief operating officer for the Indiana Republican Party and director of e-commerce marketing and operations at Angie's List.
The chief medical officer, Dr. Louise Tetrick, is a longtime Indiana pediatrician who now oversees a group of 15 part-timers and contracted workers who travel to event sites to collect specimens.
That group will be working next month at the Horizon League championships and have orchestrated the collection into a minute-by-minute drill.
"My team is going to go on individual buses and swab the athletes, coaches and trainers," Tetrick said. "I will take two staff members on each bus. … I would say that collection should take 10 minutes."
On Monday, in the middle of a snowstorm, Tetrick and her team manned a collection operation inside Hinkle Fieldhouse, gathering specimens from Butler student-athletes on the women's track, women's tennis and men's baseball teams.
It's a laborious, often mundane job, wearing protective gear, swabbing dozens of people, recording their information, and transporting it all to the laboratory.
But the young company is counting on its hustle and technology to help it land more business—possibly even one of the upcoming large sports events in town. It said it is prepared to work around the clock and even take business from other cities through FedEx flights for overnight turnaround.
"We're here to service that frustrated group of people that either can't get testing or has to wait two days or three days" for results, Malkani said. "You don't have to wait."•
Please enable JavaScript to view this content.