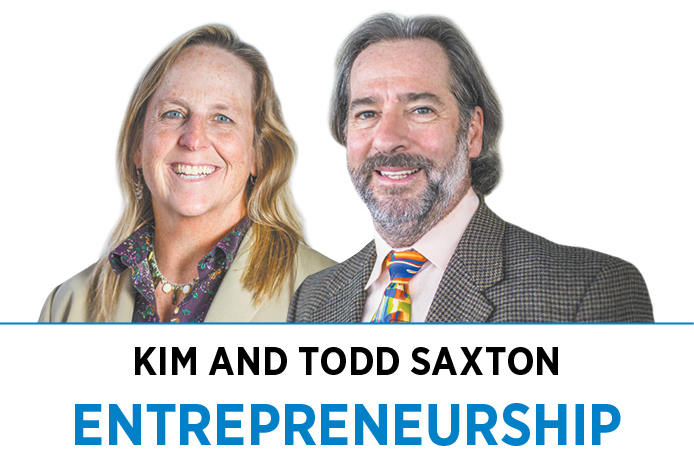 Mark Cuban recently announced he is committing to only one more season on "Shark Tank." For those who do not know it, "Shark Tank" is a popular show where founders pitch their ideas to a panel of judges/potential investors, including Cuban. He and his colleagues dissect the pros and cons of the pitches.
However, Cuban is more than a TV show celebrity (and Indiana University Kelley School of Business alumnus). He has had success investing in and founding multiple companies, including Broadcast.com and the Dallas Mavericks.
While "Shark Tank" has become perhaps the recognizable pop-culture context for an entrepreneurial pitch, it is not the only one. Entrepreneurs have to constantly pitch different things to different people at different stages in the life of their ventures. Our research has validated the importance of being able to persuade an audience not to simply write checks, but to engage in what we call "venture advocate behaviors."
These might include providing feedback on a product idea or market, connecting a founder to a potential customer or investor, or acting as an informal adviser. In fact, it is these behaviors that create a healthy venture ecosystem that enables would-be founders to move their ideas forward and eventually get customers and funding, hire employees, and scale.
The research on persuasion and pitching yields some helpful lessons for the many types of pitches you may need to deliver—and they are not just for entrepreneurs.
Know your audience. Yes, a pitch to later-stage investors such as venture capitalists should incorporate financials and a "deal" (we are looking for $XX in exchange for XX% equity). But if you are early in the journey, perhaps even pre-revenue (no sales yet), you are also likely pitching to former founders and community members for other types of help.
Instead, focus on the questions you are still answering, the connections you are seeking and feedback about your idea. There does not always have to be an explicit quid pro quo (this for that) for early resource exchanges. And remember that you are also "pitching" when you ask for help, permission or forgiveness from friends and family members who are supporting you through the often-challenging journey.
Be self-aware and acknowledge failures. Sure, you want to tout your strengths and experiences. But early on, it is also important to recognize your knowledge gaps and areas where you lack expertise. Potential advocates are less likely to help people who view themselves as perfect already.
This includes recognizing where your early assumptions or hunches about the venture opportunity were wrong. People are more likely to help and support a founder who has been knocked down and gotten back than a founder who has never failed. And the lessons and mistakes are likely to continue as you move forward.
Be passionate, but do your homework. Passion helps a founder and team remain energized and positive through a challenging journey. It also helps elicit the advocacy founders need early in the journey. But you cannot rely on passion alone—for it to provide the necessary results, it must be paired with good content and doing your homework to show you have invested the necessary effort to earn support.
Know your "ask." Be clear about what you are hoping to get out of a pitch, even if it is another meeting. How can your audience help? If you are at a later stage, this might be funding, but again, there are many other forms of support that matter in the startup journey.
Close with next steps. Make it easy for the audience to know what you want as well as how to follow up with a connection. That might include putting your email on a closing slide, sharing business cards or texts, or even letting everyone know you are available after your session to answer questions.
As part of his announcement, Cuban shared his motivation for being on "Shark Tank": "The reason I do the show is, it sends a message to the entire country that watches that the American dream still is alive and well. And particularly for kids." But even Cuban can't be right all the time. He said only 25% of his 85 "Shark Tank" investments have been home runs. Another 25% have failed. The remaining 50% so far are solid businesses.
This is a pretty good average. But Cuban has helped influence and support far more entrepreneurs through his advice, suggestions and criticism, even when he did not invest.
All of us are part of a venture ecosystem with founders who need types of support other than just dollars. Help the would-be founders in your own network in any way you are able—we will all be better for it.
To close with our own next step, if you are interested in our original article on venture advocate behaviors or want to share your ideas, shoot us an email at tsaxton@iu.edu. We would be happy to support you on your entrepreneurial journey!•
__________
Kim Saxton is a clinical professor of marketing at IU Kelley School of Business at IUPUI. Todd Saxton is an associate professor of strategy and entrepreneurship at IU Kelley School of Business at IUPUI. They are co-authors of "The Titanic Effect: Successfully Navigating the Uncertainties that Sink Most Startups."
Please enable JavaScript to view this content.