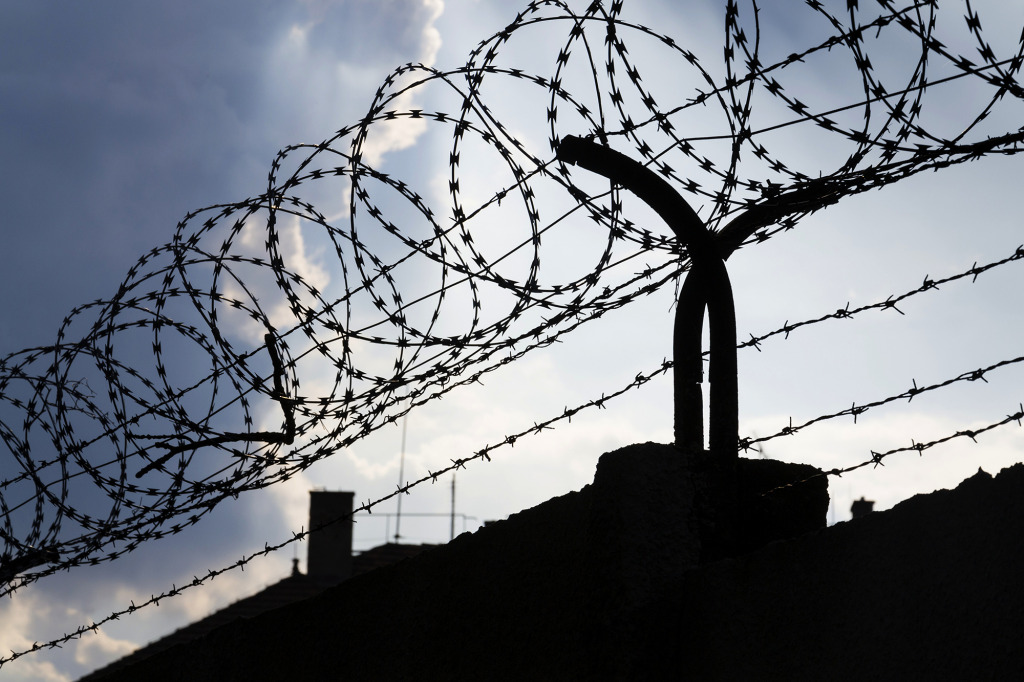 The American Civil Liberties Union of Indiana has filed a lawsuit against the Indiana Department of Correction, claiming the DOC won't provide gender-affirming surgery for an incarcerated transgender woman.
House Enrolled Act 1569, which was passed this year by the Indiana General Assembly and signed into law by Gov. Eric Holcomb, restricts the DOC from using state or federal dollars to pay for gender reassignment surgery for incarcerated transgender people.
"The DOC cannot deny necessary treatment to incarcerated people simply on the basis that they are transgender. To do so is a form of discrimination," Ken Falk, ACLU of Indiana legal director said in a news release. "Gender-affirming care is life-saving care. If the Legislature can deny a form of health care arbitrarily, they could just as easily deny other life-saving treatments to people who are incarcerated."
The lawsuit claims the new law violates the Eighth Amendment and the equal protection clause of the 14th Amendment.
"Some Indiana legislators are introducing more and more radical agendas, often pushed by misinformation and out-of-state extremists," Katie Blair, ACLU of Indiana director of advocacy and public policy said in a news release. "These legislators are not only ignoring their constituents' values, they are often ignoring legal precedent and opting to pass laws that openly infringe on Hoosiers protected rights.
"It is not uncommon for us to file a lawsuit or two at the end of each legislative session, but the number of lawsuits we have had to file as a result of harmful legislation passed during the 2023 legislative session is particularly alarming."
The plaintiff, Autumn Cordellioné, is an adult transgender woman housed in a prison designated to house only men.
While incarcerated in a DOC facility, she was diagnosed with gender dysphoria and prescribed a female hormone and testosterone blocker.
She has reported that the medication helps, but she still experiences serious depression and anxiety.
According to the complaint, she has soiled herself rather than use the toilet because of the anxiety she feels seeing her genitals. She has been given gender-affirming items like women's underwear, makeup and form-fitting clothing.
The complaint stated that she has engaged in self-harm and attempted suicide because she cannot tolerate her male body.
"Her gender dysphoria and the continuing debilitating symptoms that she suffers because of it represents a serious medical need that must be treated," the complaint states. "She believes that the only remedy for her persistent gender dysphoria, and the serious harm it causes her, is to receive gender-affirming surgery, specifically an orchiectomy and vaginoplasty."
The complaint is asking the U.S. District Court for the Southern District of Indiana to declare the law to be unconstitutional and for injunctive and declaratory relief so the plaintiff can receive gender-affirming surgery.
"This discrimination represents discrimination based on sex and transgender status and is not supported by any governmental interest," the complaint stated.
Cordellioné was told she was going to be referred to a mental health professional to be interviewed for an evaluation for surgery, which was the procedure that was in place in the DOC prior to the passage of HEA 1569.
According to the complaint, she filed a grievance challenging the denial of her surgery but was denied and has exhausted the DOC's grievance system.
The complaint states that HEA 1569 is a law that targets transgender prisoners and makes it impossible for them to receive necessary medical care for no proper legislative end or purpose.
It also claims there is no other Indiana law that categorically denies medically necessary care to a discrete class of prisoners.
Indiana Lawyer has requested comment from the DOC.
Please enable JavaScript to view this content.