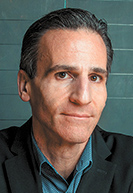 Indianapolis-based advertising agency Young & Laramore has a new chief executive for the first time in 25 years, the firm announced Wednesday.
Tom Denari has been promoted to succeed Paul Knapp, who is stepping away from day-to-day operations at the agency he joined in 1996.
Denari will retain the titles of president and chief strategy officer, which he has held since 2005.
Knapp, who was a partner at law firm Bingham, Summers, Welsh & Spilman for 14 years before joining Y&L, will remain chairman of the board.
Denari joined Y&L as an account manager 32 years ago and previously served as the agency's director of client services.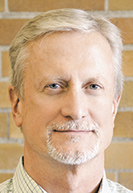 Y&L, founded in 1983, is the Indianapolis-area's second-largest advertising firm in terms of employment, with 68 employees as of early 2021. The agency reported capitalized billings of more than $86 million in 2020, according to IBJ research.
"With so many Indiana companies selling out to larger holding companies, Y&L will continue to be fiercely independent, and ownership will stay within the dedicated and talented leaders developed in-house," the agency said in announcing the promotion. "Denari's appointment signals the agency's commitment to remaining an independent entity in a sea of acquisitions from major holding companies."
Denari's research into consumer purchase behavior led to the launch of a conference called "Unreasonable: A Modern Look at Consumer Motivations" in 2019. Y&L put a pause on the event in 2020 and 2021 because of the pandemic, but plans to bring it back this year.
Denari has led brand strategy development for numerous Y&L clients, including Delta Faucet's Brizo brand, KraftMaid Cabinetry, Farm Bureau Insurance, Angie's List, Goodwill Retail Stores, Stanley Steemer and Steak n Shake restaurants.
In addition to leading Y&L, Denari will oversee operations at EchoPoint Media, the agency's national media planning and buying division, which was co-founded by Knapp in 1998.
Knapp oversaw a tremendous period of growth at Y&L, which had about 30 employees when he joined the firm. Under Knapp, the agency expanded its reach, concentrating almost exclusively on national consumer brands—an unusual strategy for a smaller Midwest firm.
Please enable JavaScript to view this content.