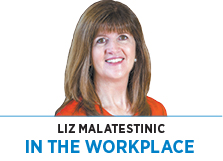 American companies have been reeling from "The Great Resignation," the unanticipated fallout of the pandemic in which millions of workers decided this year to leave their jobs. The psychologist who coined the term, though, saw it coming. Anthony Klotz, associate professor of management in the Mays Business School at Texas A&M University, predicted the phenomenon in early May.
Much of the earliest phase of the trend could be attributed to delayed turnover or to people who might've been planning to change jobs earlier in the pandemic but delayed to avoid taking a risk. But Klotz predicted that even higher employee turnover would be a natural outcome of our shared global crisis.
"From organizational research, we know that, when human beings come into contact with death and illness in their lives, it causes them to take a step back and ask existential questions," he told Business Insider. "Questions like, 'What gives me purpose and happiness in life?' can inspire reflection that leads to life pivots," according to Klotz.
Those "life pivots" have shifted the discussion from the Great Resignation to one about the "Great Reckoning." Much of the pain from the staffing crunch has been borne by restaurants and retailers, where wages and working hours are always a source of frustration for workers. Many of those workers have reevaluated their situations and decided to move on to different fields offering more consistent hours and better benefits.
Those working in service industries are not the only ones reflecting on their life choices, however. The pandemic has magnified a growing feeling of discontent among workers about the culture within their organizations.
According to a 2019 report released by the Society for Human Resource Management, "Almost two-thirds of working Americans say they have worked in a 'toxic' workplace, with 26% of them saying they have worked in more than one." SHRM reports that turnover due to workplace culture in the five years prior to their survey cost employers an astounding $223 billion. The combination of preexisting job dissatisfaction with this new lifestyle reassessment could be a concern for all employers.
Attempting to frame a definition of the term "toxic workplace" can be difficult, because there can be many different types of dysfunction in an organization. But to paraphrase the late Supreme Court Justice Potter Stewart, you know it when you see it. Some of the most common examples include mistrust, gossip and rumors, excessive competition, poor communication and even verbal abuse. Left unaddressed, the situation generally escalates.
Dealing with workplace toxicity can be challenging because it often depends on managers being willing to take a hard look in the mirror. And in fairness, many people are thrown into managerial roles with little or no training in interpersonal skills—which means the problem probably stems from a rung much higher on the organizational ladder.
The impetus for change needs to start at the top. Culture has to be incorporated into a company's values, and managers need to be trained to manage people, not just operations. It's worth noting that the SHRM survey also found that "58% of those who left a job due to culture claim people managers are the main reason they ultimately left." Investing in training your mangers will definitely pay dividends.
Organizations experiencing high turnover might also see burnout among their employees due to increased workloads. It is important to acknowledge the situation and express appreciation to your staff for their efforts.
Saying thank you is a good start, but recognizing people among their peers is even better. Look around you and try to think of ways to shake things up, whether it's bringing in food, providing unexpected PTO or arranging a team volunteer day.
Toxic work environments are often characterized by a lack of trust. Open communication and transparency that start at the top of the organizational chart are crucial to improving that trust. Incomplete information can breed suspicion and rumors, so be sure to address concerns immediately.
The best way to avoid a "Great Reckoning" in your own organization is to create an environment where people feel welcome, trusted and valued.•
__________
Liz Malatestinic is a teaching professor in human resource management at the Indiana University Kelley School of Business at IUPUI.
Please enable JavaScript to view this content.