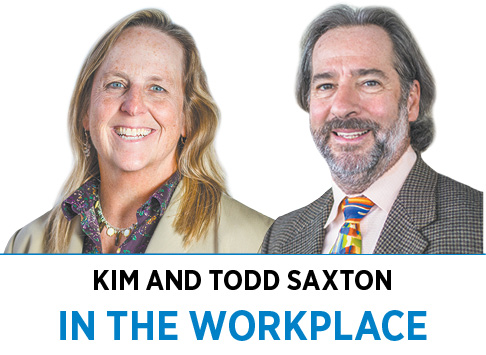 We get the question, "Who becomes an entrepreneur—and why?" quite frequently. One general definition suggests that entrepreneurs are people who "generate value with scarce resources." We suspect almost all of us fall under this definition—who believes they have "plenty of resources and do not generate any value"? So the easy answer is, "We're ALL entrepreneurs." Congratulations!
People are often surprised when we describe our professor roles as entrepreneurial. While classes and some topics might be prescribed, how we deliver content (value) to our students and what resources we use (books, articles, simulations, etc.) are based primarily on our own entrepreneurial choices. We also largely choose our own research topics and collect data using fairly scarce resources. But we must identify gaps in the current field of research to add value to the existing body of work.
This definition might not satisfy most readers, nor should it. A more precise description of entrepreneurs often involves someone who forms an organization or company. Having scarce resources and generating value are key features implying that the venture addresses a need or solves a problem for customers.
These don't have to be for-profit entities or venture-funded companies. In fact, social ventures with not-for-profit or social-benefit status are rapidly growing, and their founders must be every bit as entrepreneurial as the for-profit tech startup.
Let's further explore why people become entrepreneurs. Many assume entrepreneurs want to get rich and be their own bosses. But starting a company is not a great way to become a millionaire. Most entrepreneurs are actually more likely to lose a million than to make a million. According to the Kauffman National Report, "Early-Stage Entrepreneurship in the United States," more than 20% of new companies will fail in the first year. Most research suggests that 70% to 80% will fail over the next decade.
As for being your own boss, entrepreneurs who secure outside funding from investors really aren't their own bosses. And as more money is raised, so are investors' expectations for driving to a successful exit. Throw in expectations of the startup's customers—especially those first customers—and entrepreneurs likely have exchanged one boss for many. Plus, they still get to take out the trash.
Takeaway: Don't leave your day job seeking to get rich or be your own boss.
So why else do people become entrepreneurs? The Kauffman Report also tracks whether entrepreneurs are starting something out of opportunity or necessity. Some people leave an existing job to pursue a different opportunity. Others have lost their jobs and are forced to create self-employment. Neither is good or bad, and each path can be successful.
For perspective, "opportunity entrepreneurs" dropped from almost 87% of total entrepreneurs in 2019 to about 70% in 2020, the largest drop in over 25 years. And it's not because fewer people saw opportunity in entrepreneurship. The pandemic-induced 2020 economic crisis caused so much unemployment that a much greater share of entrepreneurs launched out of necessity. (For comparison, the share of opportunity entrepreneurs dropped about 7% during the Great Recession of 2008-2009.)
Takeaway: While you might keep entrepreneurial aspirations on the back burner due to opportunity costs today, cultivate the capabilities and relationships to launch if it becomes a necessity later.
Another important distinction among entrepreneurs is the type of business they intend to launch. The most widely recognized are the "lifestyle" or "self-employment" model, versus the "high-potential startup."
When an entrepreneur launches a lifestyle business—such as an accounting practice, physical therapy company, restaurant, local retail store or medical practice—they typically don't invite multiple co-founders or raise outside funding. The major goal is a successful, sustainable business that provides an income for the entrepreneur and perhaps employs some workers.
High-potential startups, on the other hand, are designed to grow rapidly, employ many and almost always require raising funds from angel investors and possibly venture capitalists. The first route can help you "be your own boss." The second might lead to the millionaire echelon, with great risk. Being both your own boss and scaling the high-potential startup are usually mutually exclusive. Ultimately, it is not necessary to grow and take on funding to create something sustainable and valuable.
Takeaway: Don't fall into the trap that only "real entrepreneurs" raise external funds and go for venture capital. Be intentional about the kind of entrepreneur YOU want to be.
New firms have generated most of the new jobs and economic wealth over the last 20 years. There is little doubt this will continue for the coming decades as well. The pandemic and other sources of uncertainty will continue to create opportunity—and necessity—as well as loss.
We are all entrepreneurs and should be prepared to add value with scarce resources. In the meantime, develop the tool kit and relationships to succeed when opportunity knocks—or blows down the door.•
__________
Kim Saxton is a clinical professor of marketing at IU Kelley School of Business at IUPUI. Todd Saxton is an associate professor of strategy and entrepreneurship at IU Kelley School of Business at IUPUI and Regenstrief Institute Vice President for Business Development. They are co-authors of "The Titanic Effect: Successfully Navigating the Uncertainties that Sink Most Startups."
Please enable JavaScript to view this content.