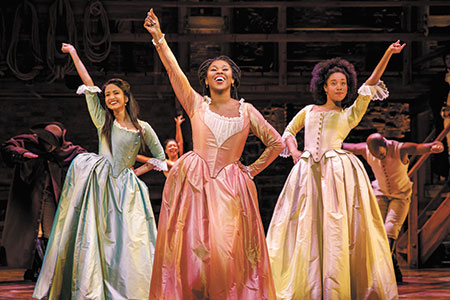 Theater returns to Broad Ripple
Although many a relationship drama plays out in Broad Ripple's bars, the neighborhood isn't exactly known for scripted plays (at least, not since the days of the Broad Ripple Playhouse back in the early 1980s). That's one of the reasons the arrival of Storefront Theatre is on the cultural radar.
Question: Can the party district make room for a professional theater company, especially one devoted to contemporary plays with unfamiliar titles?
Opera evolution
It seems like every year there's some sort of change at the Indianapolis Opera. And that change always comes with a question. This year, it's a change of venue. Rather than using Butler University's Schrott Center as its primary performance home, IO will be at the Tarkington in Carmel, The Toby (at the Indianapolis Museum of Art) and, for a Sept. 8 concert, at Garfield Park.
Question: Will opera audiences take to the new locations?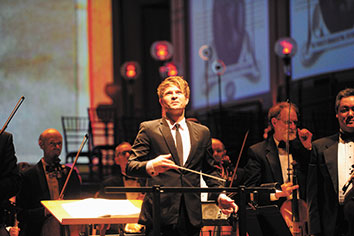 New conductor search
Your spell check can rest easy. Krzysztof Urbanski, the Indianapolis Symphony Orchestra's music director, will step down after the 2020-2021 season. That means those with an interest in the future of orchestral music here will be keeping an eye on every guest conductor who comes through town between now and a hiring announcement.
Question: What is ISO looking for in its next leader?
"Hamilton"
Anchoring the Broadway in Indianapolis season of touring shows, Lin-Manuel Miranda's megahit hits Indy for the first time. Yes, many theater lovers (and many who just love this show), took the trek to New York and/or Chicago to see it, but many more have been hungry for it to hit our home turf. Rest assured that this is still a full Equity production, although sans the names you know from the original cast recording. Bonus: Rather than just have "Hamilton" as the main attraction and a weak lineup for the rest of the season, the subscription series is among the strongest in recent memory, with the still-running-on-Broadway "Come from Away," the hit comedy "The Play that Goes Wrong," and the underrated, family-friendly "Anastasia" making for a terrific undercard.
Question: Will a strong subscription turnout help elevate Indy in the eyes of those booking touring shows?
New Arts Council director
Since taking over as executive director of the Arts Council of Indianapolis in February, Julie Goodman seems to have been primarily in listening mode, learning as much as she can about the local cultural scene here before putting her stamp on things. She came to the job with 25 years of experience growing the arts in Ohio through her work with Cincinnati Opera, ArtWorks, the Chamber Music Society and other organizations.
Question: What role will Goodman play in advocating for the arts in an environment that doesn't usually prioritize culture?
Fonseca's new space
It's been a remarkable year for Bryan Fonseca, who turned his ousting from artistic head of the Phoenix Theatre into an opportunity to launch his own company on the city's west side. See interview, page 10B.
Questions: Will audiences old and new find the new Fonseca Theatre? And what can Fonseca create on the tighter budget of his new venture?
IMOCA where are you?
The Indianapolis Museum of Contemporary Art has had its share of moves. It also recently downsized its name to Indianapolis Contemporary and opted not to invest in real estate, instead creating ad hoc gallery shows in a variety of spaces.
Question: Will a more nimble company be better equipped to showcase top-quality work and connect patrons to artists?•
Check out more A&E content.
Please enable JavaScript to view this content.