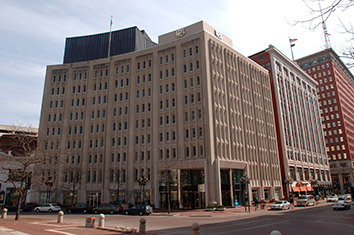 A huge power plant belonging to AES Indiana has suffered another breakdown and could be remain out of service for several more months, the utility told state regulators in a filing on Wednesday.
The Eagle Valley power plant in Martinsville is one of three generating stations that provides electricity for about 500,000 AES Indiana customers in central Indiana.
The utility, formerly known as Indianapolis Power & Light Co., said a pipe ruptured at the plant in November as workers were attempting to restart the steam turbine generator, following lengthy repairs from a previous breakdown.
The pipe rupture was caused by overheating due to the lack of steam flow through the high-pressure turbine, the utility said.
The company said repairs to the latest breakdown are still continuing. It said it hopes to return the plant to service before June 30, but repairs are continuing and it's too soon to say when the job will be completed.
"The estimated return to service cannot yet be pinpointed as it depends on various factors, some of which are outside of AES Indiana's control, including the completion of the control system assessment, logistics, weather and personnel impacts related to COVID-19," the utility wrote in its filing.
The first breakdown happened in April and lasted for more than six months. The utility said repairs were completed and workers were restarting the plant on Nov. 10 when the pipe ruptured and caused the second breakdown.
In January, the Indiana Utility Regulatory Commission granted AES Indiana an extension on a related matter after the utility said the Eagle Valley plant was not expected to return to service, as previously forecasted, between March and May.
The $600 million power plant first went online about three years ago. It is a combined-cycle plant, meaning it combines two natural-gas-fired turbines with one steam turbine. It replaced the older coal-fired Eagle Valley plant.
Please enable JavaScript to view this content.