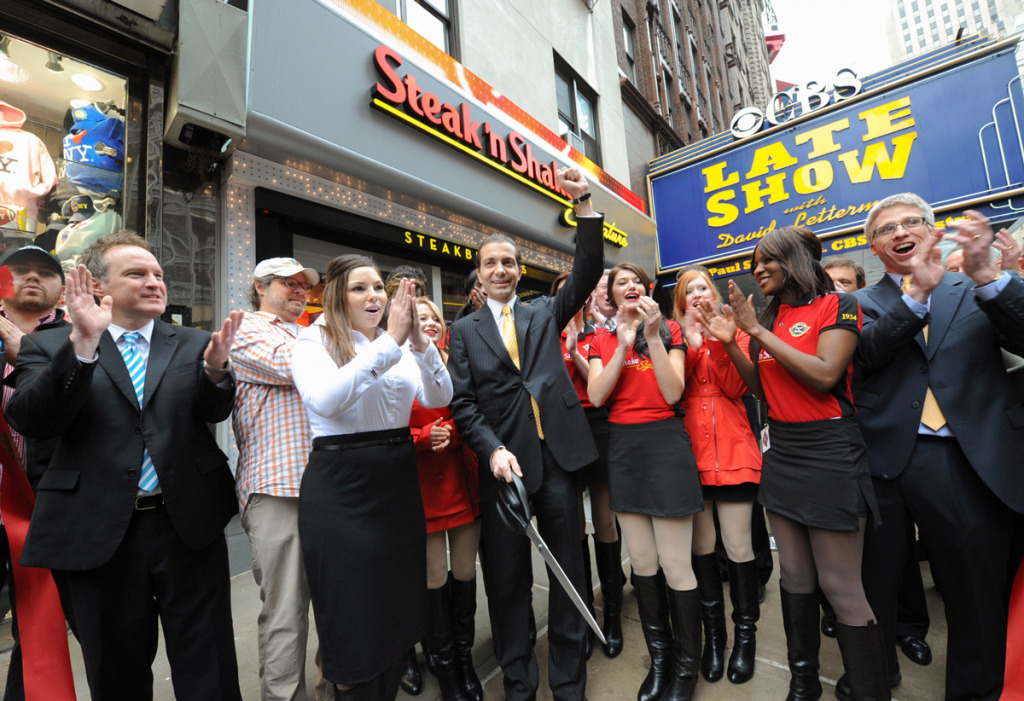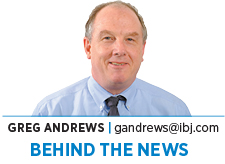 Thirteen years ago, when then-29-year-old hedge fund manager Sardar Biglari began scooping up shares of Indianapolis-based Steak n Shake, he was able to make a credible case that he could be the struggling chain's savior.
After all, Biglari had hit pay dirt by selling his internet service provider at the height of the dot-com boom, and he'd rung up impressive returns as an activist investor, loading up on shares of ailing businesses and then pushing for big changes.
But it's tougher to throw stones when you live in a glass house, as the saying goes—a reality Biglari is experiencing as he pushes for reforms at Cracker Barrel Old Country Store even as Steak n Shake teeters.
The entrepreneur, whose Biglari Holdings Inc. owns 8.7% of Tennessee-based Cracker Barrel, launched a proxy battle in August to secure a Cracker Barrel board seat for Raymond Barbrick, the co-CEO of the New Jersey-based restaurant and hotel operator Briad Group.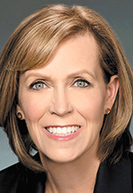 But in an Oct. 1 letter to shareholders, Cracker Barrel CEO Sandra Cochran scoffs at the suggestion that her company should be taking business advice from Biglari. She notes that, over the last 10 years, the total return for San Antonio-based Biglari Holdings, which owns Steak n Shake and a handful of other businesses, was negative 61%, while Cracker Barrel's was 520%.
"We consider the deterioration of Steak 'n Shake, a brand that once held a storied place in American restaurant history, to be a cautionary tale of poor capital allocation, underinvestment, lack of strategic vision, subpar leadership, and lost brand identity," Cochran wrote.
Ouch! Biglari—who as a matter of policy does not speak to the press—did not respond to a request for comment. But in his own letter to Cracker Barrel shareholders, he is just as harsh about Cracker Barrel's leadership—especially its July 2019 decision to invest $133 million in the bar-and-entertainment-chain Punch Bowl Social.
When the pandemic hit in March, Cracker Barrel opted not to rescue the chain and instead wrote off its entire investment.
Biglari, who serves as chairman and CEO of Biglari Holdings, said the Punch Bowl Social investment was a horrific idea from the start, given that the business model is totally different from that of Cracker Barrel, which he called a great brand with additional growth potential.
But walking away from the Denver-based entertainment chain "at the most inopportune time—when the business world was frozen" compounded the error, Biglari said. He noted that the board made the decision just days before Congress unleashed billions of dollars in business aid by passing the CARES Act.
"Cracker Barrel's investment in an unproven bar concept will go down as one of the worst business blunders in the annals of restaurant history," Biglari wrote in his Sept. 15 letter to shareholders.
"It is unconscionable that an astonishing 50% of Cracker Barrel's 2019 pre-tax earnings were destroyed by this single investment," he added.
In her letter, Cochran said the board's decisive action saved the company from even larger losses.
"Because Punch Bowl Social is a large-scale concept whose revenues are driven by large in-person social gatherings and corporate events, its business was devastated by the pandemic," she said.
"Given this reality, it became clear to us that Punch Bowl would require significant management attention and millions of dollars of capital, above and beyond any funds available under the CARES Act, just to survive."
Punch Bowl closed its 20 U.S. locations in mid-March, including its outpost at Circle Centre. According to its website, Punch Bowl later reopened eight, with another eight—including the Indianapolis restaurant—pegged to reopen "soon."
The proxy battle will come to a head at the Cracker Barrel annual meeting on Nov. 19. Cracker Barrel's board is recommending against the election of Barbrick and is instead backing Gisel Ruiz, who recently wrapped up a 26-year career with Walmart Inc. that included a stint as chief operating officer of Sam's Club.
This is the fourth time in a decade that Biglari has launched a proxy fight to win one or more Cracker Barrel board seats, citing what he deemed misguided board and management decisions.
He's lost every time—even though at one point Biglari Holdings controlled 20% of the shares. In the early battles, he also could point to the sterling performance of Steak n Shake, which racked up a miraculous 29 straight quarters of same-store sales gains before starting to sputter in 2016 and then sliding into a nosedive.
Steak n Shake hit bottom in the first quarter of this year, losing $10.9 million after suffering a total of $29.3 million in losses over the prior two years.
In the second quarter, Biglari narrowed the loss to just $1.1 million—in part by shrinking the chain, which now has 520 locations, 103 of which were temporarily closed as of June 30. But he still faces steep challenges, including a $154 million Steak n Shake loan that comes due in March.
If all those woes have humbled Biglari, there is no sign of it in his letter to Cracker Barrel shareholders or other public statements.
As he told his own shareholders in his annual chairman's letter in February 2019, "Much in the way an art museum counts Matisse and Picasso among its collection, Biglari Holdings counts an insurance company and a restaurant chain among its holdings.
"We continually seek the economic equivalents of Renoirs, Cezannes, and Rembrandts. Our economic museum enables us to assemble the best pieces, just as an art collector selects masterworks."•
Please enable JavaScript to view this content.