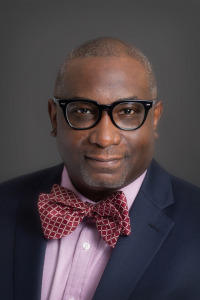 David Fredricks, previously a supplier-diversity program manager for the Indianapolis Airport Authority, has been named director of the Office of Minority and Women Business Development, Mayor Joe Hogsett's administration announced Friday.
Fredricks will start as OMWBD director Jan. 31.
He'll take over from interim director Fahad Beg, who assumed the role in April 2021 after former director Camille Blunt's departure.
"We're excited to welcome David Fredricks to helm one of the most important offices in my administration," Hogsett said in a statement. "As we seek to advance economic equity and opportunity in Indianapolis, David's leadership of OMWBD will help more local diverse businesses secure part of that prosperity than ever before."
OMWBD certifies businesses owned by minorities, women, people with disabilities and veterans, and helps other companies contract with them to meet city utilization requirements. As of January, more than 850 businesses were certified or had pending certifications, according to an office spreadsheet.
Fredricks is an Indianapolis native with more than 25 years in business development, compliance, diversity and management.
Before his airport position, Fredricks was a principal at Innovative Business Development. He's also worked at Mid-States Minority Supplier Development Council, the Indiana Association for Community Economic Development and Indianapolis' Department of Metropolitan Development.
Please enable JavaScript to view this content.