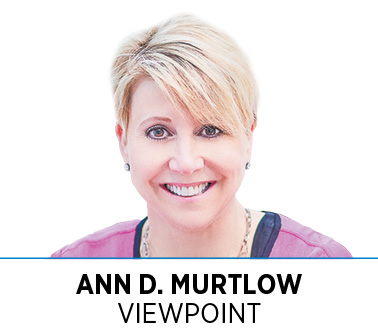 IBJ's "One City, Worlds Apart" series over the last year has opened all of our eyes on the issue and real-life stories of poverty in our community—from the progress we've made to the work we have yet to accomplish. And now, with recently released 2016 data from the U.S. Census Bureau on income, poverty and health insurance coverage, I couldn't help but note these facts in the report, which affect our work at United Way:
◗ The number of Americans working full time and year-round is growing, which is good;
◗ The number of uninsured people rose 2 million, which is not good;
◗ And the nation's poverty rate fell for the fourth consecutive year, which is good. Yet, for our local communities, this snapshot of data is missing someone.
Her name is ALICE.
ALICE isn't an actual person; she's an acronym for Asset Limited, Income Constrained, Employed. ALICE is a growing population of people in Indianapolis and our surrounding counties who are employed (in one or more jobs) but struggle to make ends meet. ALICE families can fall into poverty at any moment—all it takes is one unexpected medical expense, sudden change of employment, or even a broken furnace.
As Hayleigh Colombo noted in her last IBJ column on Sept. 6, "40% of those in poverty are employed but don't generate enough income to climb into the middle class." These families and households are living paycheck-to-paycheck, likely don't have any savings or health care coverage, and wrestle every day with heart-wrenching decisions: Should I pay for my child's medication this month or the utility bill?
United Way of Central Indiana shifted its impact strategy based on research on poverty in our community. Specifically, the Indiana ALICE Report, conducted by United Way, identifies households with working adults, but whose combined income is within 185% of the federal poverty level. The conclusion is startling: 38% of households in our six-county region (Boone, Hamilton, Hancock, Hendricks, Marion and Morgan counties) are struggling (living below the 185% threshold).
The human services sector, of which United Way is an important part, must move from a fractured group of direct service providers to an integrated network of collaborating community-based organizations focused on helping families achieve self-sufficiency for the long term.
United Way identifies, assists and funds these partnerships to reduce generational poverty, stabilize families and empower family members (adults and children) to achieve their potential. Through your contribution to one or more of United Way's Impact Funds— Basic Needs, Family Opportunity and Social Innovation—your investment will have a direct effect on the education, financial stability, health and well-being of our children, adults and struggling central Indiana families.
Right now, we're honored that our corporations, community-based organizations, donors, advocates and volunteers are encouraging their friends, family members and colleagues to invest in a stronger community by giving to United Way. They know these challenges are complex. They know that, when families suffer, our community suffers, too. They know that solving the toughest challenges requires us all to work together. That's why they support United Way.
We know we can change the future for our neighbors, our children and our families today. If we work together as a community, we envision an ALICE population that will be fewer in number, and never forgotten.•
__________
Murtlow is president and CEO of United Way of Central Indiana.
Please enable JavaScript to view this content.