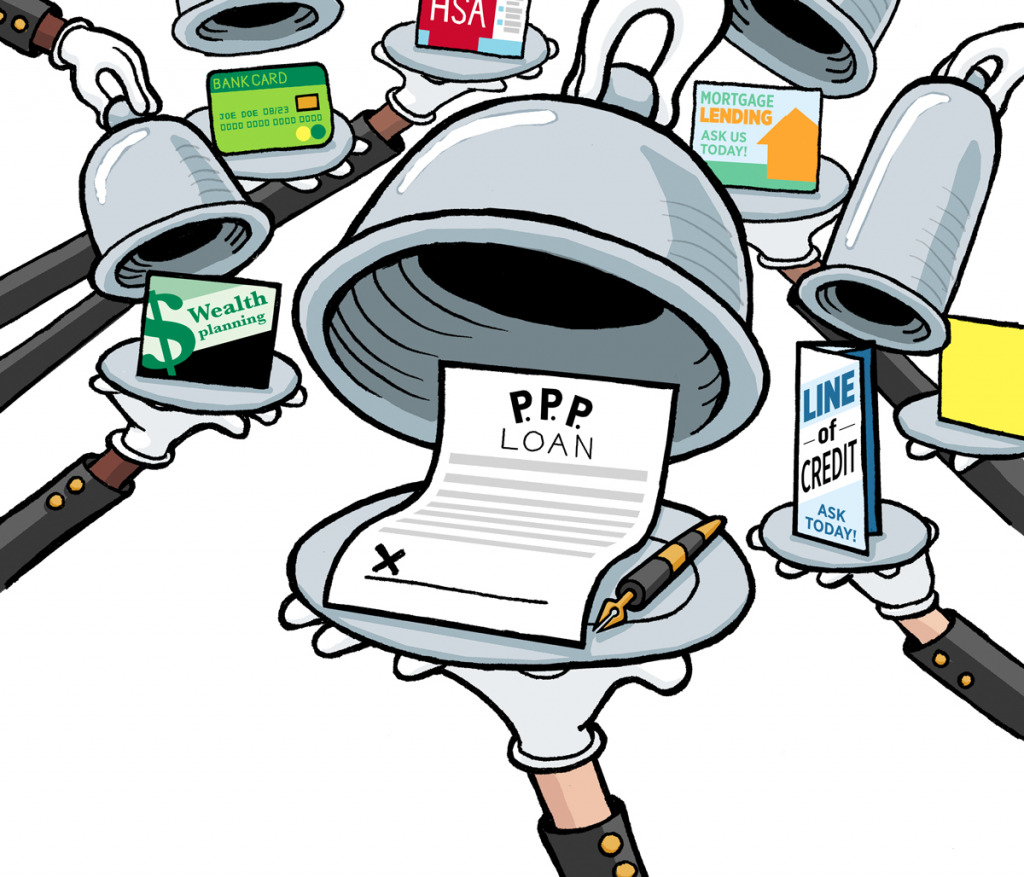 Indiana banks are earning modest fees of up to 5% for the $4 billion in Paycheck Protection Program loans they've processed over the past year. But the coronavirus relief program has also given these banks something of greater value.

In helping borrowers secure vital funding that helped them weather the pandemic, banks say the PPP has helped them build relationships that could lead to a lot of new business.
"Probably, longer term, the biggest benefit will be the goodwill gained from both the current clients and the opportunity to gain new clients," said Dan Maddox, CEO at New Castle-based Citizens State Bank. "There's a lot of loyalty built up from going through that process."
Citizens State is a small bank, with $700 million in assets and 12 locations in central and east-central Indiana, including offices in Carmel, Fishers and Pendleton.
Since the PPP's launch last April, Maddox said, his bank has processed about 1,100 PPP loans. About 25% to 30% of them went to borrowers who did not previously have a relationship with Citizens.
"That's led to everything from deposit relationships to business lending relationships to home mortgages," Maddox said.
It's not uncommon for banks to pick up new customers during bank mergers, economic downturns or other periods of turbulence.
What's different this time is that the pandemic's effects, and by extension the demand for PPP loans, have been so rapid and widespread.
The PPP program launched on April 3, 2020, with $349 billion in federal funding; it ran out of money in 13 days. The program relaunched later that month with another $310 billion, then reopened in January with a fresh appropriation of $284 billion.
To date, the program has approved 10.3 million loans totaling $770.7 billion nationwide, including 85,065 loans in Indiana totaling $4 billion. The application deadline ends May 31.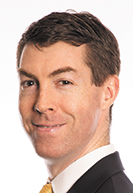 "You can use that one [PPP] situation as an opportunity to penetrate customers that otherwise would have taken years," said bank analyst Scott Siefers, a New York City-based senior research analyst at Minneapolis-based Piper Sandler Cos. "It was really kind of a unique moment for the industry."
For The National Bank of Indianapolis, PPP proved the key to opening a door the bank had been knocking on for decades without success.
"We had one company that we'd been calling on for 20 years, and through PPP we finally got them," said Doug Talley, the bank's chief banking officer. It later switched all its business to the bank, he said.
Talley said his bank has handled a little more than 1,600 PPP loans to date worth a combined $400 million. Of those, about 15% to 20% went to new customers.
Talley said almost all of those new borrowers have since moved their business to The National Bank of Indianapolis. "It's been a huge positive for us."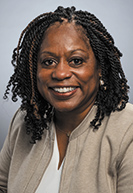 Not every bank has seen such quick success from PPP, but they're hopeful the business will come.
"I think that now is probably when we're going to see the fruits of the labor that we put in with the PPP," said Pat Gamble Moore, Indiana community development banking manager for Pittsburgh-based PNC Bank.
During the depths of the pandemic, borrowers were focused on day-to-day survival, Moore said. Now that the pandemic is easing, borrowers are in a better position to start thinking about future needs.
PNC has some 1,300 locations in 24 states, including more than 45 in the Indianapolis area.
Cincinnati-based First Financial Bank, whose 145 offices include 11 Indianapolis-area locations, has already gotten some new business through PPP, said Jeff Magginnis, an Indianapolis-based senior vice president at the bank.
The bank has processed more than 10,000 PPP loans, about 10% of them for borrowers who had not been First Financial clients.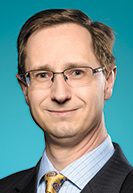 At this point, Magginnis said, it's hard to tell how many of those new-to-the-bank PPP borrowers might become long-term clients. Some have already switched accounts or taken out loans, he said, and he believes others will follow.
"We've got a pretty nice pipeline to become clients of the bank on a long-term basis," Magginnis said.
Once the PPP program's application period ends next month, he said, First Financial employees will contact all the borrowers for follow-up conversations. "We're hoping that will spill over into personal loans, mortgages or the array of products the bank offers."
Siefers, the bank analyst, said community and regional banks in particular should see some additional business from PPP, especially if they provided the personal assistance borrowers needed during the pandemic.
"To the extent that [banks] were there for a very high-pitched moment for their customers … that should have value," Siefers said.
But, he added, it's too early to quantify how much business banks will win as a result of PPP.
"I don't think any of us really know," Siefers said. "It'll be a situation that evolves over a period of several years rather than several months."
The banks, too, know that winning the business will take effort.
"It won't happen by accident," said Ray Webb, chief digital banking officer at Evansville-based Old National Bank.
The bank has 162 locations, including 17 in the Indianapolis area.
To date, Old National has processed close to 16,000 PPP loans, about 13% of which went to new customers.
Cultivating these prospects will take time, Webb said. "The PPP got us in the door, but long term, we have to earn that relationship."•
Please enable JavaScript to view this content.