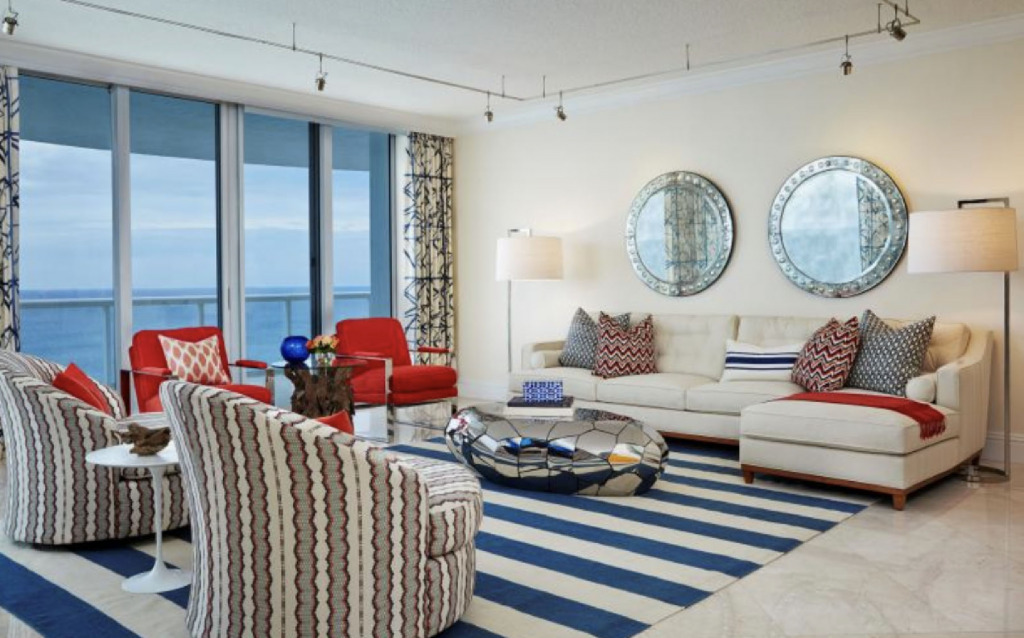 An insider secret to creating a room that takes your breath away is layering. The most interesting rooms always have layers upon layers of detail, no matter what the style. This, of course, is visible in traditional interiors, where an accumulation of furnishings and collections is the norm. But what about more modern interiors? Even in contemporary architecture and interiors where minimalism reigns, there are layers of details, albeit restrained. In my book, all rooms are full of potential and can have the required layers to make the room interesting.
Understanding the layers of a room is a bit like peeling the layers of a fruit. The skin or outer layer contains art and accessories, which can encompass everything from objets d'art, vases, lamps, family pictures, books, decorative pillows and throws. These are the most revealing items of the inhabitants of any home. Also, in terms of quantity, this layer is likely to have the most items of the room.
The next layer is composed of window treatments and flooring. Both of these ingredients are visually impactful, because they dictate the stylistic direction of a room. These can be elaborate and have patterns that add interest to a room, or they can be plain and subdued and act just as background for the furnishings. Depending on the materials selected, flooring can also have a great design impact on the room. Stone or wood floors are still the most venerated materials. They can be intricate and have a lot of patterns, or they can be simple. Flooring in and of itself can have layers of its own, such as when you have an area rug.
Regardless of your decorating style, furnishings are the most evident of the layers. Every soft or upholstered good, such as a sofa or club chair, adds a little bit of flavor to the room. In this category, case goods or items made of wood, such as tables, chairs and desks, help define the style of your room. Invariably, as the materials vary, so does the style of the room.
Wall treatments are the next layer. Within this category, there are many different roads one can travel. The simplest way to treat a wall is with paint. Your intent can be to use a color to enhance the overall color palette of your room or to accentuate a wall in a contrasting color to the furnishings in your room. Similarly, decorative paint finishes, also known as faux finishes, can be used to have similar design effects as paints, with the added benefit of a pattern for contrast or architectural enhancement. This category also covers wall treatments such as wallpapers, fabric-upholstered walls and harder finishes such as glass, mirror, stone and tile.
By far the most impactful of the layers is the architecture of the room itself. The size, scale and proportions of the room, including the ceiling height, are all layers. The architectural elements encompass details and focal points such as fireplaces, mantelpieces, built-in bookcases, windows and all the millwork, from baseboard to crown moldings. When all these layers come together naturally and present a coherent visual menagerie, you have the recipe for a great room.
Joseph Pubillones is the owner of Joseph Pubillones Interiors, an award-winning interior design firm based in Palm Beach, Florida.
Please enable JavaScript to view this content.