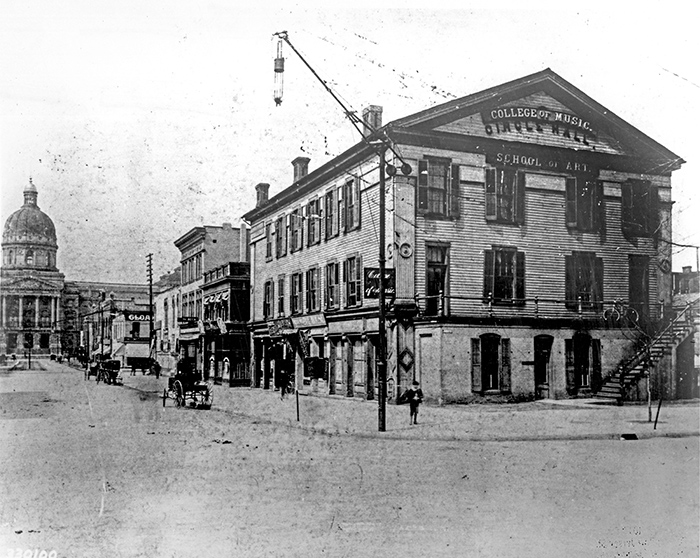 Circle Hall was constructed for the Second Presbyterian Church in about 1840 on the northwest quadrant of the Circle at Market Street—the spot where the English Hotel and Opera House, a J.C. Penney and then the Anthem headquarters would later be located. The church (and for much of the time, its famous preacher, Henry Ward Beecher) remained in the building through 1867, when the congregation moved to a new location. The building became home to the first Indianapolis High School. The Indiana School of Art moved into the building in 1891, and by 1895, a handful of teachers were giving music lessons there as well. It was demolished in 1897.
Sources: HistoricIndianapolis.com, The Indiana Album, Indiana Historical Society
Credit: This photo is courtesy of the Indiana Historical Society and is part of the W.H. Bass Photo Co. collection. More images are available at images.indianahistory.org.
Please enable JavaScript to view this content.