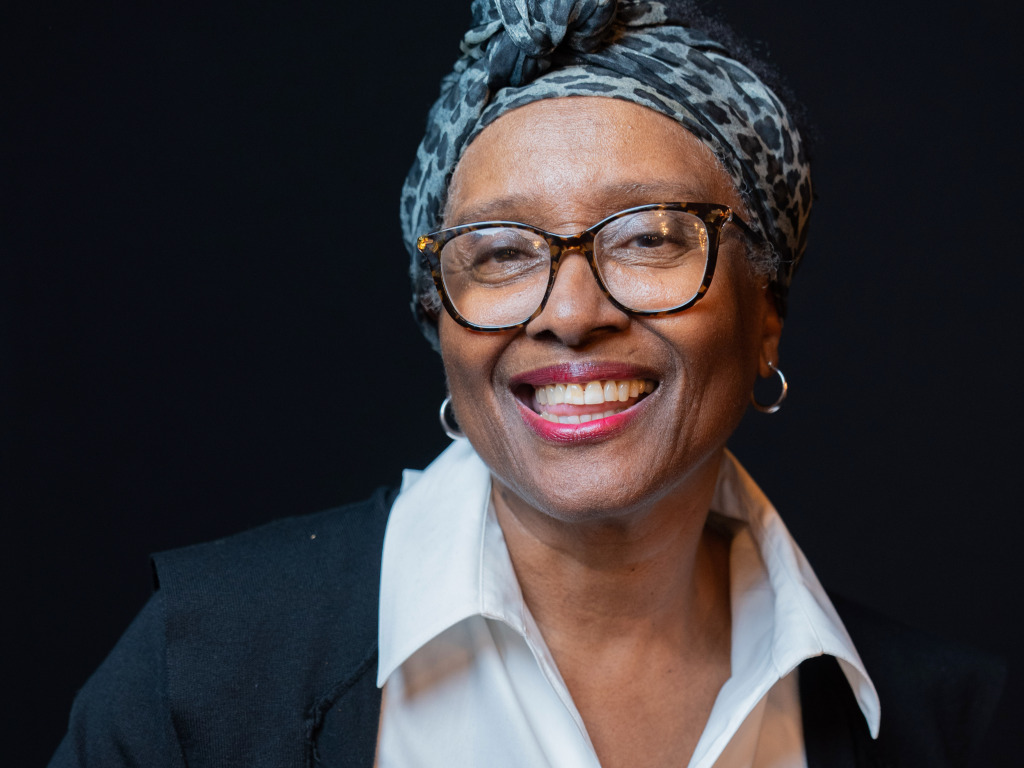 "Kings & Queens," the theme of the 27th annual Art & Soul program presented by the Indy Arts Council, has a fan in author and playwright Crystal V. Rhodes.
As one of four featured artists participating in the Black History Month commemoration, Rhodes said she's comfortable with the royal connotation.
"I consider myself a queen, so it's right up my alley," she said with a laugh.
Rhodes has decades of experience staging plays in her hometown, including productions at the Madam Walker Legacy Center in the 1980s and more recent work at Conner Prairie.
On the topic of queens, Rhodes and co-author Lillie Evans crafted four fictional leading ladies for their book series "Grandmothers, Incorporated."
"It's four grandmothers in their 60s who consider themselves to be crime fighters," Rhodes said. "They really aren't. But they are really funny."
Rhodes and Evans have written four "Grandmothers, Incorporated" novels, and the stories have been adapted for a play.
The time is right, Rhodes said, for a filmed version.
"I want a series with African American women of a certain age on television," she said. "I'm doing everything I can to get it done."
During Art & Soul, Arsenal Tech High School and Indiana University alum Rhodes will participate in three public events:
6 p.m. Friday, Gallery 924 and the Cabaret, 924 N. Pennsylvania St.
7 p.m. Feb. 8, the Jazz Kitchen, 5377 N. College Ave.
4:30 p.m. Feb. 25, Indianapolis Artsgarden, 110 W. Washington St.
On Friday, Rhodes will oversee a reading from "Stakeout," a play she co-wrote with Evans. Two actresses from Actors Ink Theatre Company, a 60-and-older troupe based in Indianapolis, will portray characters in the story.
At the Jazz Kitchen, Rhodes will read poetry written by her late aunt, Florabelle Wilson, who made her mark as the first Black director of an academic library in Indiana when she led the Krannert Memorial Library at the University of Indianapolis from 1971 to 1982.
And "Grandmothers, Incorporated" will be in the spotlight at the Artsgarden, where Rhodes will read excerpts from from one of the novels.
"My goal in being a featured artist is to highlight mature women as unstoppable forces of endurance, resilience and creativity," Rhodes said.
In addition to Rhodes, this year's class of Art & Soul featured artists includes saxophone player Brandon Douthitt, modern dancer Adrienne Jackson and painter and tattoo artist Jamichael Kyng Pollard.
Indianapolis-based visual artists, performance artists, musicians and dancers are showcased during the Art & Soul series.
The 2023 events are being coordinated by the Indy Arts Council in partnership with Asante Art Institute, contemporary fine arts exhibition Flava Fresh, Iibada Dance Co., The Cabaret, Indy Jazz Fest and event producer Valerie Phelps.
Rhodes studied the pursuits of writing novels, plays and television scripts after moving to San Francisco in the 1970s.
Art & Soul debuted in 1996, and Rhodes read from one of her plays, "Civil Wrongs," during a 2004 Art & Soul showcase.
"With Art & Soul recognizing local artists, maybe some younger artists won't do what I felt I had to do—which is leave the state to learn my craft," she said.
The self-described Baby Boomer said it's not a challenge to alternate between different styles of writing.
"People talk about writer's block," she said. "Well, obviously you don't want to make any money. This is a business, as far as I'm concerned. I can't be blocked."
For more information about Art & Soul, visit indyarts.org.
Please enable JavaScript to view this content.