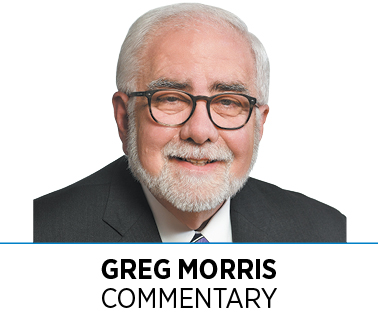 IBJ has been publishing books for seasoned and aspiring authors for so long that I'm always amazed when people tell me they had no idea we are in that business.
I tell folks that, if you walk into a bookstore like Barnes and Noble and look at books on a shelf, you would have no idea whether they were published by the largest publishing house in the world or IBJ Book Publishing. Hardbound, softbound, coffee table or pocket size, extensive charts, illustrations and pictures or simple text—IBJ will help you transform your manuscript into a beautifully produced book you will be proud to share with others.
Before I go any further, I want to let you know whom to contact to learn more about the entire publishing process. Contact IBJ's Custom Publishing manager, Jodi Belcher, at 317-472-5398 or jbelcher@ibj.com. Jodi, along with Ashley Day, IBJ's Custom Publishing senior designer, are our resident experts in all phases of getting you published.
There are many reasons to write a book—sharing your expertise, fulfilling your dreams or leaving a legacy are just a few. Whether you've written a business book, novel, cookbook, children's book, autobiography or an investigative expose on a powerful institution hiding the truth, IBJ Book Publishing is dedicated to your success. The range of services available includes editing, custom design, layout, printing, distribution and the production of an eBook format for Amazon, iTunes, Nook, Google and hundreds of other websites.
To get your creative juices flowing, here are a few recent book projects IBJ has published. Maybe you'll even want to buy a copy of one or more of them.
◗ "1001 Watts—Reinvent Yourself, Start Today, and Discover How Women Are Lighting the World," by Lauren Grey with Colleen Card. Grey's book reveals how each woman represents one watt in "1001 Watts" and proves how helping and lifting other women will fan their internal flame and empower them.
◗ "The Hoosier Boat—Commissioning of USS Indiana (SSN 789)"—a beautiful 140-plus-page hardback keepsake authored by the USS Indiana Commissioning Committee. The book honors the Navy's newest, most modern and sophisticated attack submarine. IBJ Publishing is working now on a similar book honoring the USS Indianapolis (LCS 17), a Freedom-class littoral combat ship scheduled to be commissioned in Burns Harbor on Oct. 26.
◗ "There's An Elephant In Your Office—Practical Tips to Successfully Identify and Support Mental and Emotional Health in the Workplace," written by Ashley Sides Johnson and Andrea Sides Herron.
◗ "The Blue Ape," written by Bill Buffie and illustrated by Joel Dale, is a wonderful children's book dedicated to the little kid in all of us.
◗ "It Takes More than Concrete—How to Build a Construction Business from the Ground Up," written by Dr. Robert L. Bowen, Bowen Engineering Corp. Personal stories and lessons learned from Bob's decades-long career are timeless and invaluable.
And here's another sneak preview of a soon-to-be published IBJ book by editorial cartoonist extraordinaire Gary Varvel. "Drawing the Right Way" is a compilation of Gary's best work from 2008 to 2019. Each page is his perspective of what happened. It's a pictorial history of the Obama administration, Obamacare, the War on Terror, the Mood in America, the first two years of Trump, and politicians in his home state of Indiana. This beautifully illustrated hardbound book will be a great keepsake of Gary's work.
The new book will be available in September, so stay "tooned" for more updates!
Do you have a book in you? Why wait? Let IBJ help you get it to the finish line.•
__________
Morris is publisher of IBJ. His column appears every other week. To comment on this column, send email to gmorris@ibj.com.
Please enable JavaScript to view this content.