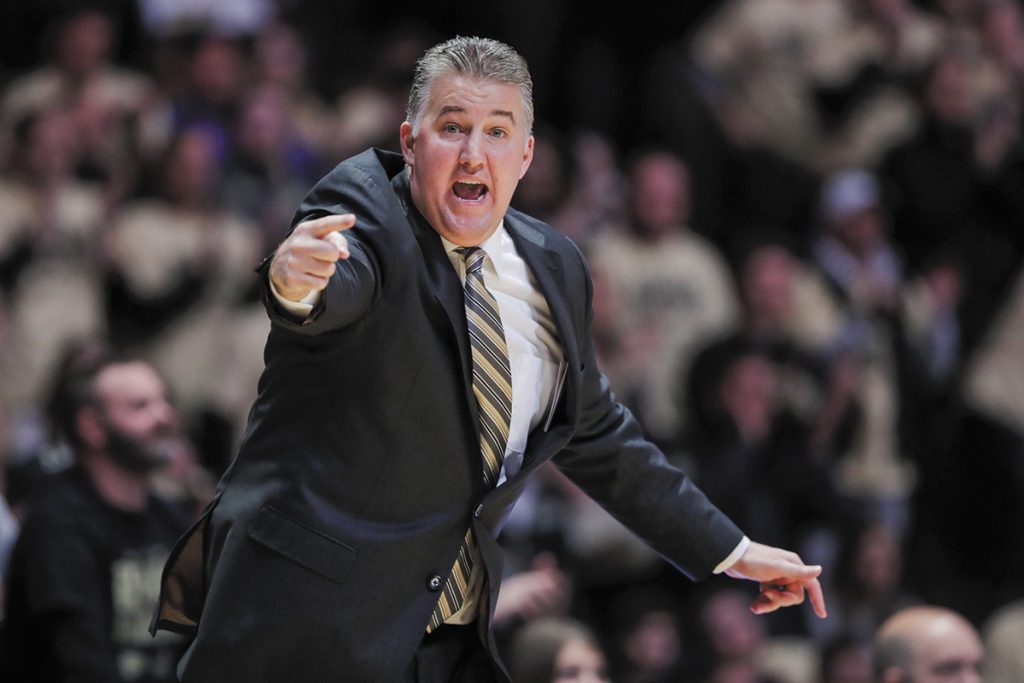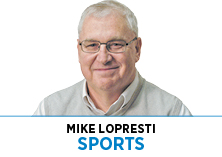 So here we are in a living room in Muncie in 1989, listening to a recruiting spiel by Gene Keady. The plain-spoken Boilermaker coach is giving it to the kid straight: Come to Purdue this summer, you're either finding a job or going to summer school. You're learning about getting up in the morning for work.
None of the other coaches who visited had been so blunt. Keady leaves, and here's the conversation between the recruit and his father.
Son: "I don't know about playing for him."
Dad: "That's the only person who told you the 100% truth."
Which is one reason why, 30 years ago, a lifelong Indiana University fan named Matt Painter elected to go to Purdue. Just look where that decision has led.
"I don't know if I chose Purdue as much as I chose Coach Keady," Painter said the other day. "I liked how straightforward he was, I liked how honest he was. I didn't like it when he came to my home and said those things, but I'm also 18."
Now Painter is 49 and has been winning in West Lafayette long enough to qualify for that coveted tagline … venerable. After 14 seasons, his 321 Purdue victories are the third-most all-time, before turning 50. He is second in the Big Ten in tenure, behind only Tom Izzo, and has climbed to 11th nationally in longevity among the Power Five conferences.
Here's another list: Best active coaches yet to get to the Final Four. He's almost always on it. He wouldn't be anymore had Virginia not pulled that rabbit out of its hat last March.
And so, this being the 30th anniversary of his arrival on campus as a freshman from Delta High School, time for reflections by Matt Painter.
His longevity at Purdue, after returning to replace mentor Keady …
"There's people that like their job, but don't like it well enough to where they want to move. Then there's people who love their job and want to stay. That's all we try to do. I just want to keep the job that I have. … A lot of times, we're all worried about what's next, what's next, instead of focusing on the present moment. That's what we've tried to do. I learned that from Coach Keady. He had opportunities to leave at Purdue and he didn't. I've had opportunities to leave and I didn't."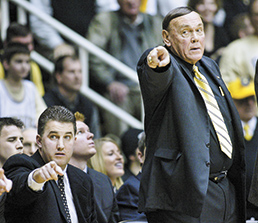 The inevitable criticism when staying in one place …
"By nature, just human behavior, your line with the fans is your best season. So, if you've won your league and gone to the Elite Eight, and then you finish second in your league and go to the Sweet 16, you've had a bad year. That's crazy. If they had to coach a team, they'd realize that. You can just accept that and move on, but if you listen to them, you'll end up sitting with them."
The learning curve of coaching 14 years at Purdue …
"If you learn from your mistakes, you eventually run out of them. I try to let things come to me more, instead of trying to say, 'I have the answer.' I try to organically let things happen more on their own. But there's also certain things in basketball that never change: taking care of the basketball, rebounding the basketball, having good guys."
If he's one of those coaches who hates losing more than he likes winning …
"No question. Most competitive people are that way. I don't sit around and recall the wins; I sit around and recall the losses. You don't pound your chest and send out tweets. We're 62-4 in Mackey Arena the last four years or whatever the hell it is [actually, it's 63-4]. You think about Minnesota, and the night they came in and beat us. You think about being up 19 against Iowa, and them pressing us to come back and beat us. You think about Villanova.
"I think about us having the ball in our hands against Ohio State at the end of the game and losing that ball, then getting them to miss and not boxing out, so they get a tip-in. I think about those things. I wrote their names on the board the other day, and I walk in my office and see them every day. That's what you should think about. Don't let that happen again."
His formative coaching days in Division III, when he had to do odd jobs to pay the bills, while waiting for the chance he wondered would ever come …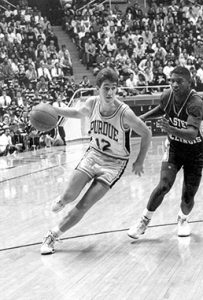 "I drove a forklift. I helped people get their GED. I didn't like the forklift. I'm thinking, 'I've got a degree from Purdue, and I'm driving a forklift?' We all have that moment where everything [on job interviews] is, 'You don't have that experience.' And then you want to yell at the guy on the other end of the phone line, 'Yeah, you're supposed to give me the experience.'"
His recruiting philosophy …
"Everybody puts a big interest on recruiting when they should put a big interest on evaluating. I think sometimes substance gets lost in evaluation and I try not to lose that. I think it's important to have guys in your program, maybe they're a little less talented, but you can rely on them more. They might have heavy feet or they might not be the fastest guy in the world, but they can make shots and take care of the ball and they appreciate the opportunity at Purdue."
On why he is not haunted by the Virginia overtime loss in the Elite Eight, has not watched the tape yet, but did see a replay of the ending by chance …
"A lot of times when you lose as a coach, you can go back and put your finger on something and think, 'I wish I could have that back.' But when it comes to something like, you get a bad break or somebody just makes a great play, we can't really control that.
"I got stuck watching it somewhere. I was walking to the Final Four and they played it on the board."
The quest for the Final Four, after five Sweet 16's …
"We've worked really hard to get ourselves in those positions. If we can keep getting in those positions, if we do the same thing the next 14 years, we'll break through. I think it because the percentages say so. Also, things work to your advantage sometimes … upsets. People didn't get upset in our region last season, but we still almost did it."
Never losing the passion …
"You always love it. You might not love it when you get beat and wake up the next day. That's the key to it; when you struggle or you lose, waking up and going to work the next day."
Just like Gene Keady told him he had to do 30 years ago.•
__________
Lopresti is a lifelong resident of Richmond and a graduate of Ball State University. He was a columnist for USA Today and Gannett newspapers for 31 years; he covered 34 Final Fours, 30 Super Bowls, 32 World Series and 16 Olympics. His column appears weekly. He can be reached at mjl5853@aol.com.
Please enable JavaScript to view this content.