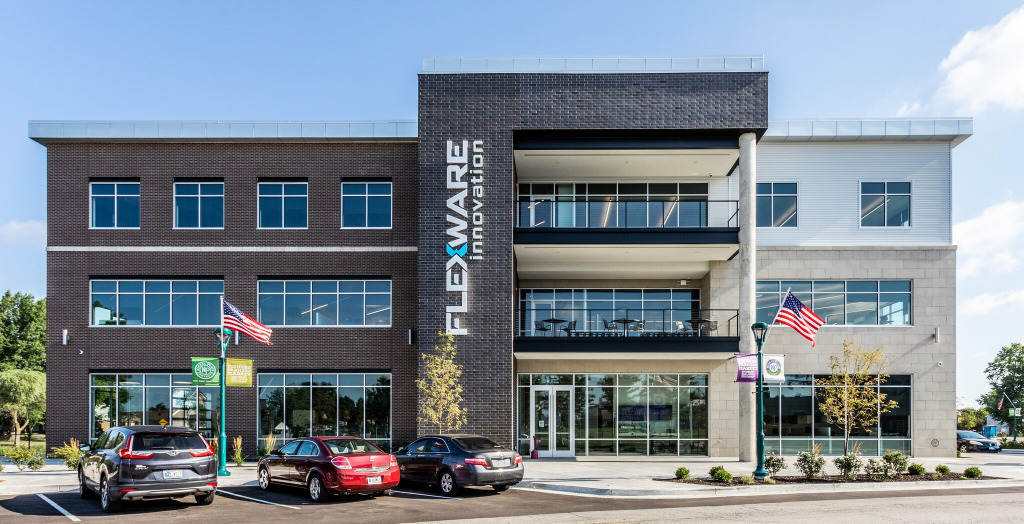 Australia-based Telix Pharmaceuticals said Thursday that it plans to more than double the headcount at its U.S. headquarters in Fishers by hiring 20 new executive-level and administrative employees.
It's the latest in a string of announcements from firms in the life sciences field that have chosen to create or expand operations in the Fishers area.
Telix Pharmaceuticals established its United States base of operations in a 2,600-square-foot space in the Flexware building on Fishers' municipal plaza in spring 2020.
The radiopharmaceutical developer and manufacturer currently houses 13 of its 41 U.S.-based employees on site. On Thursday, the firm announced that it intends to add 20 more to the roster within the next year.
The Indiana Economic Development Corp. has pledged $500,000 in state tax credits based on the firm's hiring plans. The credits are conditional, meaning they can't be claimed until employees are hired.
"We're growing very fast," said Jason Kaufmann, head of marketing for Telix Pharmaceuticals (US) Inc. "We're quickly outpacing our space right now, so I anticipate in the next 12 months that we'll be expanding. There are expansion opportunities within our building, but if that doesn't remain available, there are other options around Fishers."
The firm primarily focuses on the development of diagnostics and therapeutic products using molecularly targeted radiation, including a portfolio of clinical-stage products related to oncology and rare diseases. In addition to its operations in Melbourne, Australia, and Fishers, the company has operations in Belgium and Japan.
Kaufmann said Telix's global workforce includes around 200 employees, and the new additions in Fishers will range from administrative positions to brand marketing manager and chief financial officer.
Those positions' salaries will likely range from the high $50,000s to more than $100,000 per year.
"Establishing our US headquarters in Fishers is an important step in our strategy for global expansion. We're thrilled to be able to find a city that has the manufacturing infrastructure to support our operational expansion in the United States," Telix Americas President Bernard Lambert said in a media release.
Telix recently participated in a late-cycle review meeting with the U.S. Food and Drug Administration regarding a new application for its prostate cancer imaging investigational product, Illuccix. The company expects to receive approval for the drug by the end of the year.
Currently, Telix has a U.S.-based manufacturing partner in Michigan. However, that may change. Kaufmann said Telix's long-term strategic plan is to bring its manufacturing closer to home.
"It would be very convenient to have manufacturing right in our backyard, either through a partner or developing our own manufacturing facilities," Kaufmann said. "Our long-term plan is to bring things here, locally for our Americas and U.S. operations."
Fishers officials are positioning the city as a hub for the life sciences. That includes planning a life sciences business park at the southwest corner of 126th Street and Cumberland Road.
Last year, INCog BioPharma Services announced plans to build a $60 million biopharmaceutical manufacturing facility at the northwest corner of Exit 5 Parkway and Cumberland Road. Fishers Mayor Scott Fadness has pointed to that announcement—and others from Bangs Labs, Genezen and Project Process—as evidence of the life science industry's interest in the area.
Please enable JavaScript to view this content.