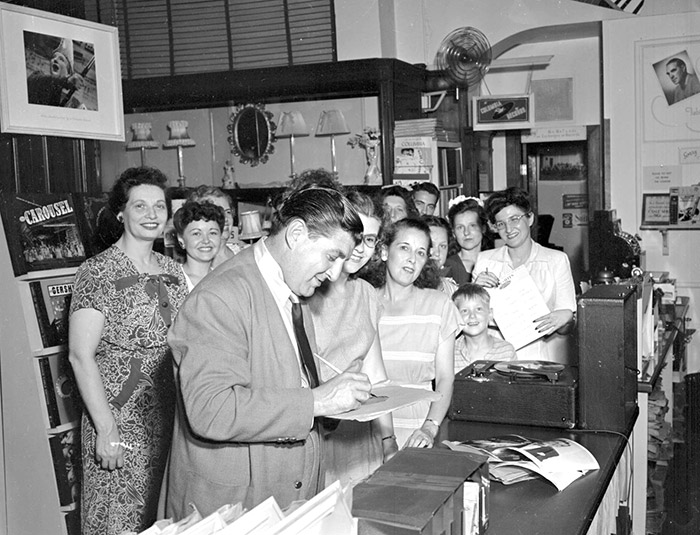 Jazz singer, saxophonist and band leader Tony Pastor signs his name on albums and photos at Wasson's department store in downtown Indianapolis on July 19, 1946. Pastor and his orchestra were appearing at the Circle Theatre after releasing their record "Surrender" on Cosmopolitan Records. Wasson's was located at 2 West Washington St. in a building designed by Indianapolis architects Rubush & Hunter. It started out at six stories but three more were soon added to hold its dozens of departments, including music. Today, vinyl albums are making a bit of a comeback. See this story about Optical Media Manufacturing, which helps produce albums and other seemingly throw-back types of multi-media.
Sources: Indiana Historical Society, HistoricIndianapolis.com
Credit: This photo is courtesy of the Indiana Historical Society and is part of the Larry Foster Collection. More images are available at images.indianahistory.org.
Please enable JavaScript to view this content.