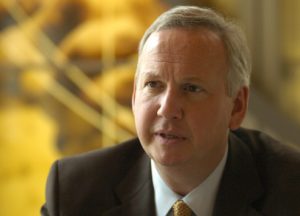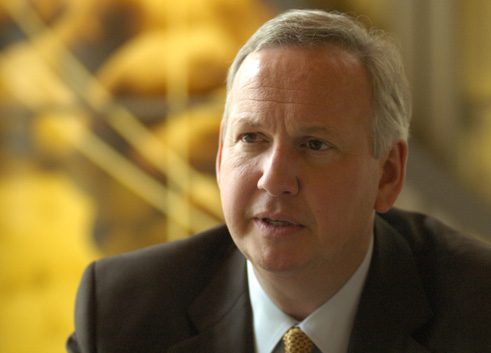 Bart Peterson has returned to his job as president and CEO of Christel House International after resigning unexpectedly from that position in May.
Peterson, former mayor of Indianapolis, returned in late June as head of Christel House International, an educational not-for-profit founded by businesswoman and philanthropist Christel DeHaan.
His return came just a few weeks after DeHaan died in early June at age 77. Neither his departure nor his return was announced by the organization.
"When I left, I was ready to step back from being the CEO," Peterson told IBJ. "I stayed on the board of Christel House Indianapolis, our local school. I wanted to remain part of the Christel House family, a strong advocate for the organization and fully engaged, but not as the CEO."
So what changed in just five weeks to cause him to return?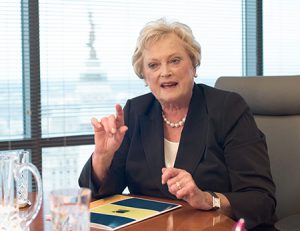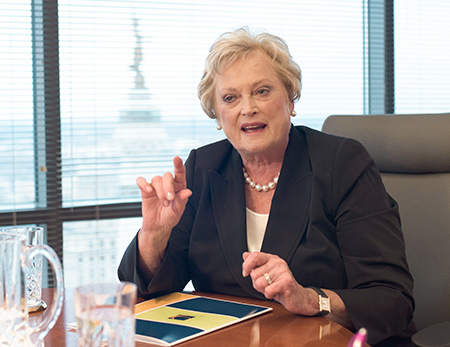 "A lot changed in five weeks," he said. "What I didn't know, of course, was that not too long after I left, Christel's health took a very bad turn and then she passed away. And after that happened, the board reached out and asked me to return. And I gave it a lot of thought and spent some time talking with them back and forth. And ultimately I decided to come back."
He said he had "good, strong relationship" with DeHaan, and said his initial decision to leave was not prompted by any bad circumstances between them.
He said he had decided in May to leave after less than two years on the job for what he called "personal circumstances." He declined to elaborate on those circumstances.
He said he reconsidered his decision to depart after the organization entered a challenging time with DeHaan's death.
"I certainly felt, and I think the board did, that there was a gap there, a meaningful gap there, with Christel's death," Peterson said. "I stopped looking at myself and started thinking about the organization and its needs. "
He said he intends to remain "for the foreseeable future."
Peterson had led Christel House since October 2018, succeeding DeHaan, who had been CEO and remained as board chair. He took the position a year after retiring from Indianapolis-based drugmaker Eli Lilly and Co., where he had worked for seven years, overseeing federal affairs and lobbying, along with public policy, corporate communications, community relations, patient advocacy and corporate responsibility.
Peterson, 61, served as Indianapolis mayor from 2000 to 2008. During that time, he championed charter schools.
Christel House operates K-12 public charter schools in high-poverty areas. The organization has two academies and two dropout-recovery schools in Indianapolis and several other schools internationally in India, Jamaica, Mexico, and South Africa.
As CEO, Peterson oversees a staff of about 500, enrollment of about 4,500 and a budget of more than $30 million.
Please enable JavaScript to view this content.