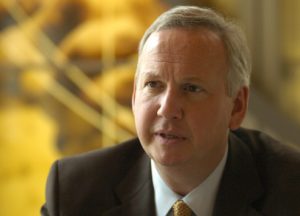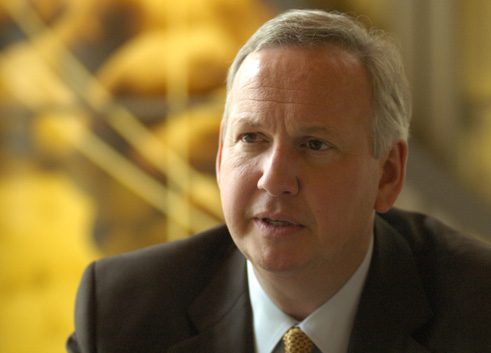 Bart Peterson, former mayor of Indianapolis, has resigned after less than two years as president and CEO of Christel House International, an educational not-for-profit founded by businesswoman and philanthropist Christel DeHaan.
A spokesman for the organization confirmed Peterson's resignation Friday morning but did not provide any details, saying a statement would be issued later.
Peterson did not immediately respond to a voice mail and text message.
Peterson's departure was unexpected. He had led Christel House since October 2018, succeeding DeHaan, who had been CEO and remained as board chair. He took the position a year after retiring from Indianapolis-based drugmaker Eli Lilly and Co., where he had worked for seven years, overseeing federal affairs and lobbying, along with public policy, corporate communications, community relations, patient advocacy and corporate responsibility.
Peterson, 61, served as Indianapolis mayor from 2000 to 2008. During that time, he championed charter schools.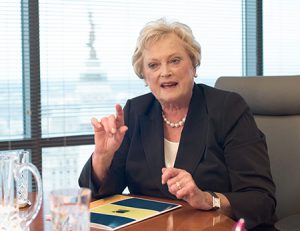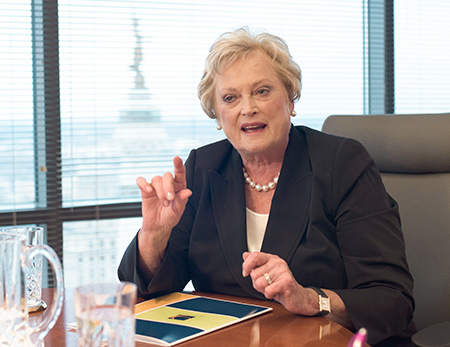 Christel House operates K-12 public charter schools in high-poverty areas. The organization has two academies and two dropout-recovery schools in Indianapolis and several other schools internationally in India, Jamaica, Mexico, and South Africa.
DeHaan, 78, founded the organization in 1998 and ran it day to day until just a few years ago, traveling to each school every year. She told IBJ at that time that she knew she needed a succession plan, but she wasn't ready to retire yet. Health considerations have made it more difficult to travel frequently.
"Bart is a proven leader with impeccable integrity and a passion for the Christel House mission," DeHaan said in a written statement at the time. "As the first mayor in the country legislatively empowered to authorize charter schools, Bart was a breakthrough leader in education reform, changing the educational landscape in Indianapolis and providing school choice to thousands of children. This took political courage and skill and, as a result, educational opportunities in our city improved significantly."
DeHaan could not be reached for comment Friday morning.
At the time of his appointment, Peterson said he would focus on continuing the operational excellence of the organization and expanding internationally in a smart way.
"The key for Christel House has been not speed, but when a school is established, it can be successful in the long term," Peterson said.
He added he was thankful that DeHaan was remaining as board chair. "She is an iconic figure in business and in education," he said.
DeHaan was a co-founder of Resort Condominiums International and sold the company in 1996 for $825 million. She launched the not-for-profit as a way to end the cycle of poverty by educating and supporting children from kindergarten through high school and at the start of their college years or careers.
DeHaan has covered all administrative costs since the organization started, which she says is a way to make sure money from donors goes directly toward helping children. In 2017, she provided $7.9 million, which accounted for 28 percent of the total revenue.
Please enable JavaScript to view this content.