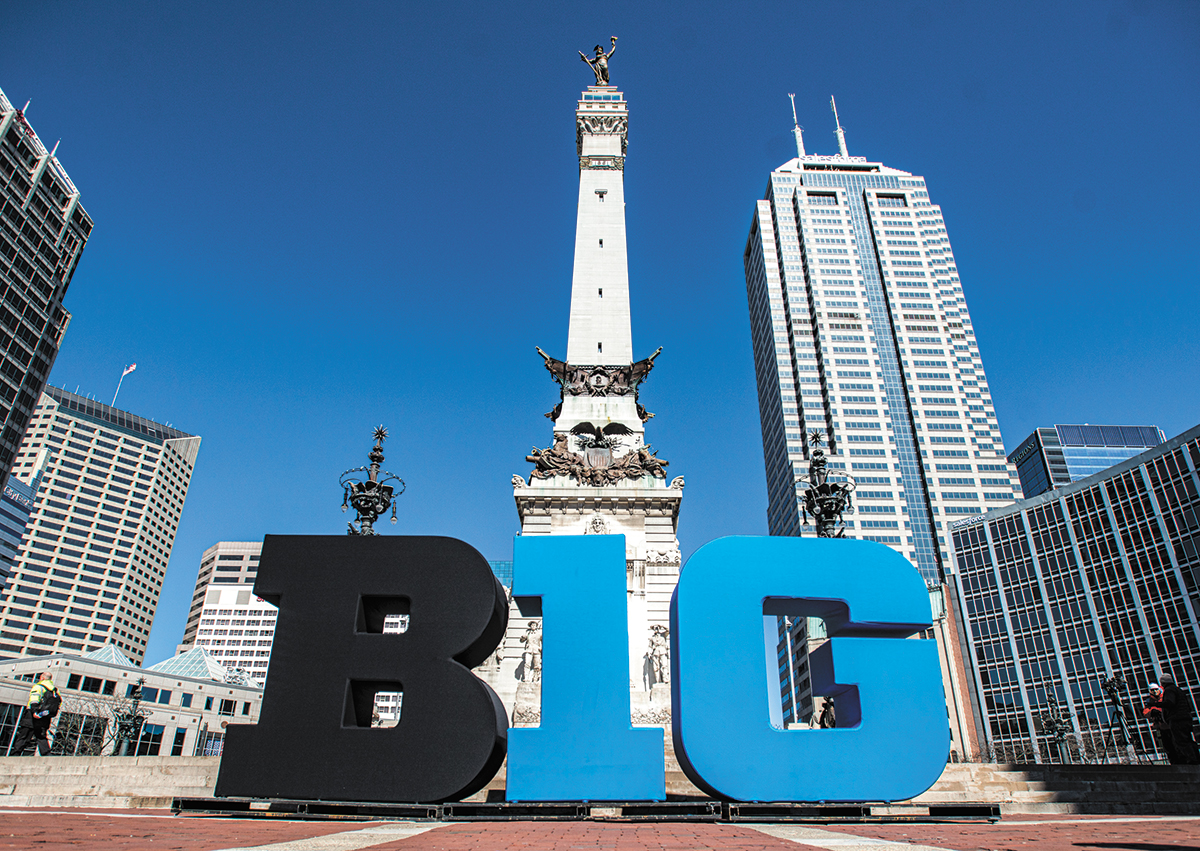 The Big Ten Conference does not plan to sell general admission tickets for Saturday's football title game at Lucas Oil Stadium in Indianapolis, instead limiting attendance to only the families of athletes and other team members.
The game between Northwestern University and Ohio State University, scheduled for a noon kickoff, was approved to have up to 10,000 fans in attendance by the Marion County Public Health Department—the same figure the department approved for the Indianapolis Colts home game played the following day.
But, according to the conference's website, only "immediate family of student-athletes, coaching staff, football personnel and members of the team traveling parties" will be permitted to attend the game, along with media personnel.
"The website is correct, we will maintain a similar policy as what was used during the rest of the 2020 Big Ten football season," Big Ten spokesman Adam Augustine said in an email confirming the decision.
In past seasons, the Big Ten made tickets available to the participating teams, along with sales to the general public.
Please enable JavaScript to view this content.